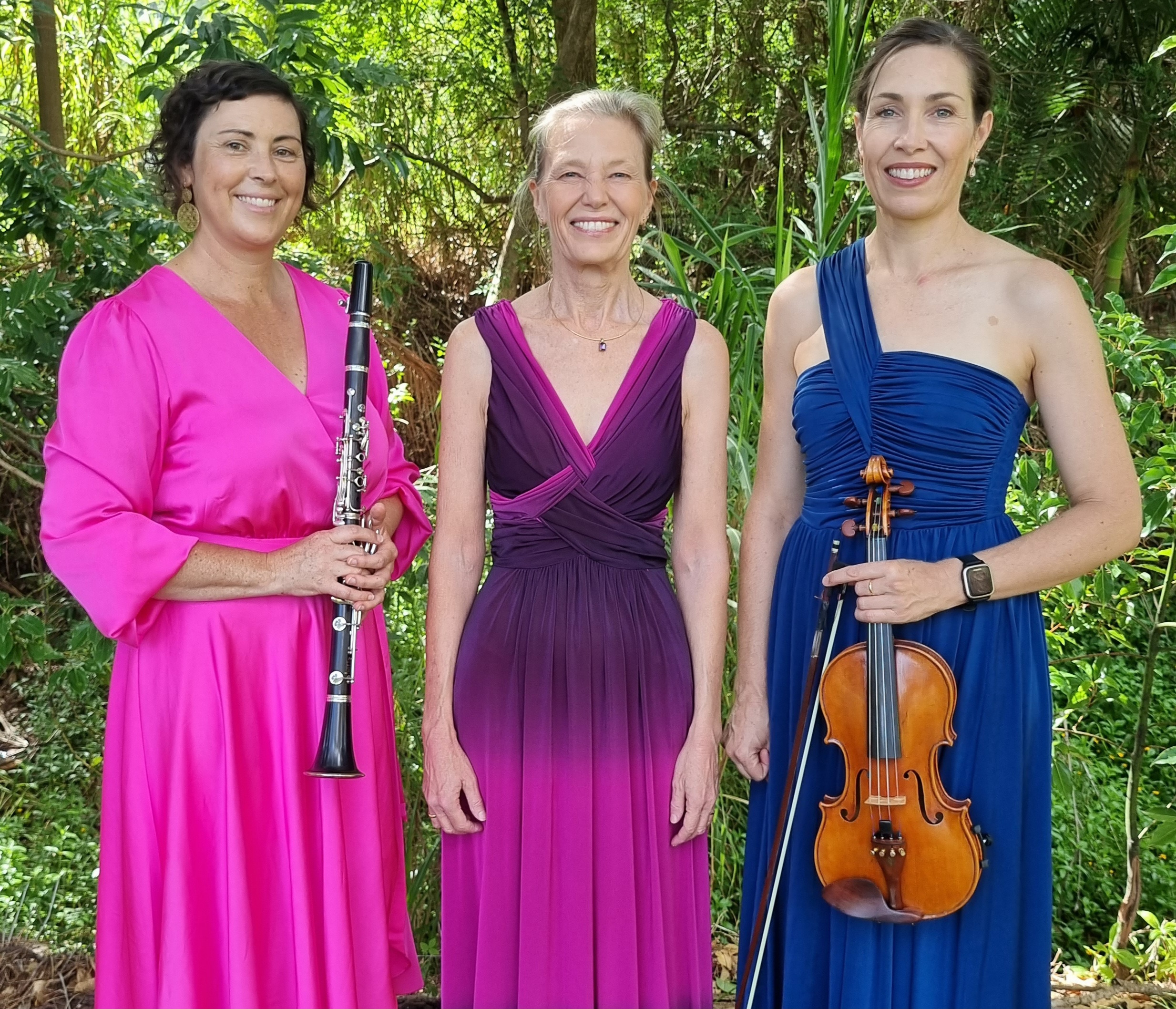 About
Pacific Chamber Players will perform their second concert programme for 2023 at Caloundra Uniting Church on Saturday 9 September at 2.30pm.

Just Trios presents Schubert's Piano Trio in Bb, Op 99, Brahms' Trio in A minor Op 114 for Clarinet, Cello and Piano, and Khachaturian Trio in G minor for Violin, Clarinet and Piano. A programme of contrasts, the conventional piano trio format of violin, cello and piano in the Schubert sets the scene. This is a lively lyrical work, dance-like throughout with a hint of yodelling. The Brahms is gorgeously Romantic with luscious sounds from all three instruments. Based on the music of Tbilisi, the Khachaturian trio, like the composer, is impulsive and passionate.

Please join Anna Moores (violin), Christy Dykes (clarinet), Rory Smith (cello) and Janet Brewer (piano) for an enjoyable and pleasant afternoon of chamber music.
Location
Caloundra Uniting Church
56c Queen Street, Caloundra Qld 4551