CABARET+VOICES SHOWCASE | Short+Sweet Illawarra 2023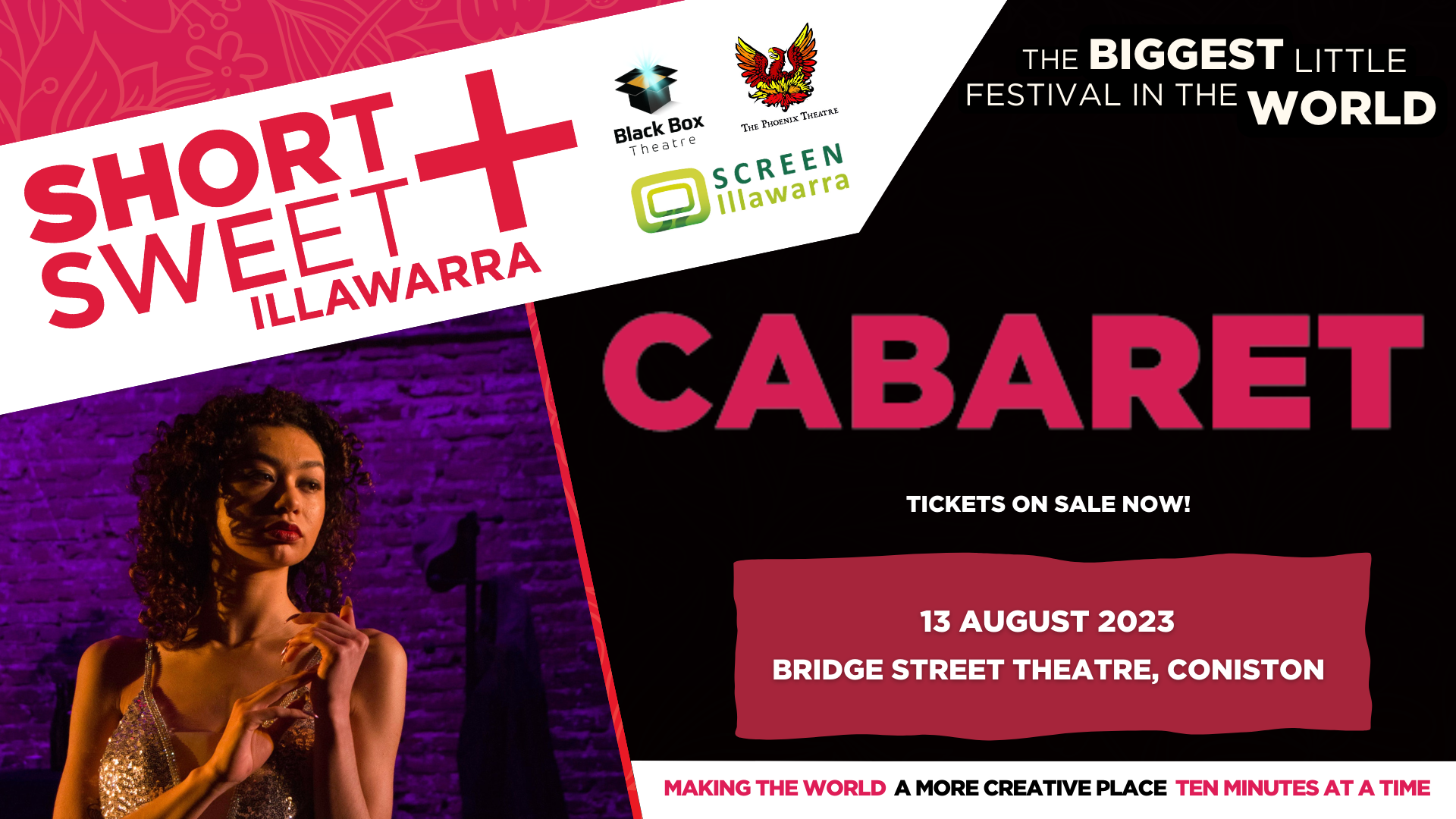 About
The Short+Sweet Illawarra Cabaret returns and we will be also welcoming acts from our Voices Festival. Short+Sweet Cabaret is a festival of 10 minute cabaret pieces. We provide a professional platform for artists to create and present new works while providing the audience with an intimate entertainment experience.

By merging theatre and music, we create an atmosphere of inspiration and exploration. Stories, characters and songs are tested, risks are taken, and the audience participates in original and exciting projects.

5:00 PM at the Bridge Street Theatre Coniston
(24 Bridge Street)

May contain adult themes and sequence.
Location
Bridge Street Theatre
24 Bridge St, Coniston NSW 2500