Kavisha Mazzella in Concert (SOLD OUT)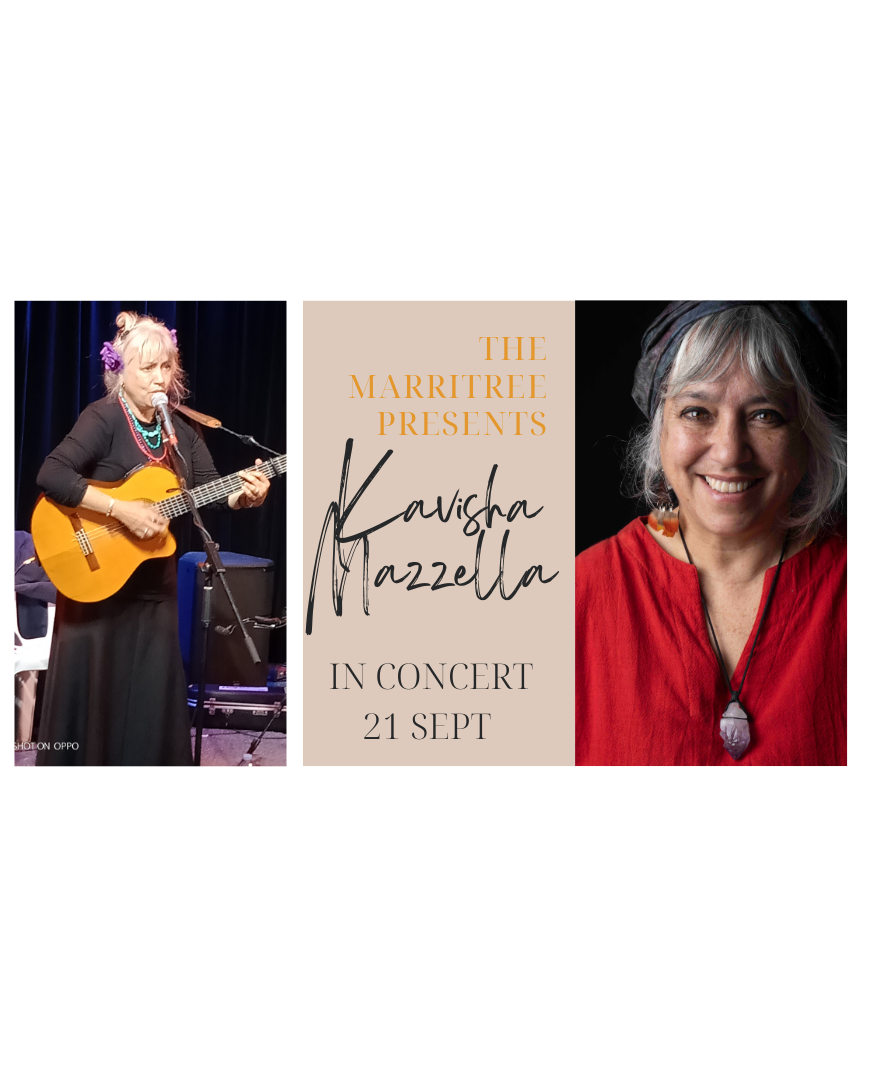 About
Kavisha Mazzella AM

"A power and presence that's beyond words" Colum Sands

ARIA award winner and songbird Kavisha Mazzella original song's lyrical ingredients include humour, poetry, social justice and the spiritual. Combine this prowess with the voice of an angel and you have the experience of a Kavisha concert. Singing in English and Italian, she will take you on an uplifting boundary riding journey of well-crafted stories and songs ringing with echoes of Celtic, Fado and Gypsy influences that will strike a resounding chord within. With 8 solo albums under her belt, she has sung and given vocal workshops at national music festivals and abroad.

In 2000 Kavisha was awarded Italia Nel Mondo award for her work in creating Italian Women's Choirs in Australia

In 2011 Kavisha was awarded an Australia Day Honour for her contribution to music and Community.

Whilst living in WA in recent years Kavisha formed the delightful Heartplace Choir.
Location
The Marritree
3 Redgate Rd, Witchcliffe, Witchcliffe Western Australia 6286