Double Homicide… (SOLD OUT)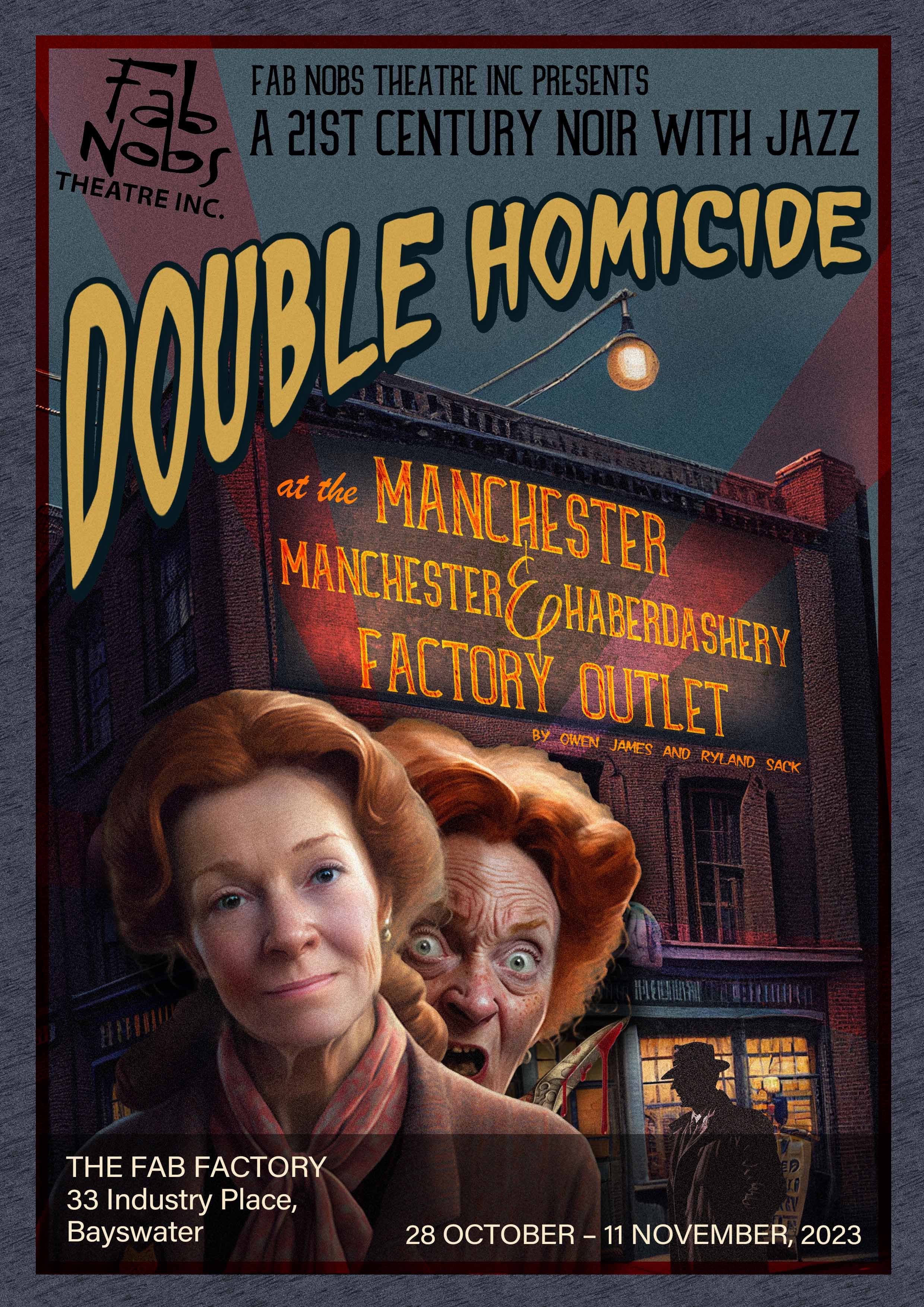 Double Homicide At The Manchester Manchester and Haberdashery Factory Outlet is an all-original musical comedy. The show explores contemporary issues through a comedic lens, tackling the fast fashion epidemic and and the toll it is taking on small business.

Meredith Wood is running out of hope. Her manchester and haberdashery factory outlet is struggling to stay afloat, her daughter and employees have problems of their own, and her reliable customers are turning to cheaper and inferior imports.

Enter Lawrence Kelly, a PI posing as council support, to uncover the truth and seek his due revenge. Their rivalry will be unearthed, and Meredith will do whatever it takes to leave her mark on this world.

Suitable for audiences 15+ with infrequent coarse language, adult themes and comedic depictions of death.
Location
Fab Nobs Theatre
Factory 33, 1-45 Industry Place, BAYSWATER VIC 3153