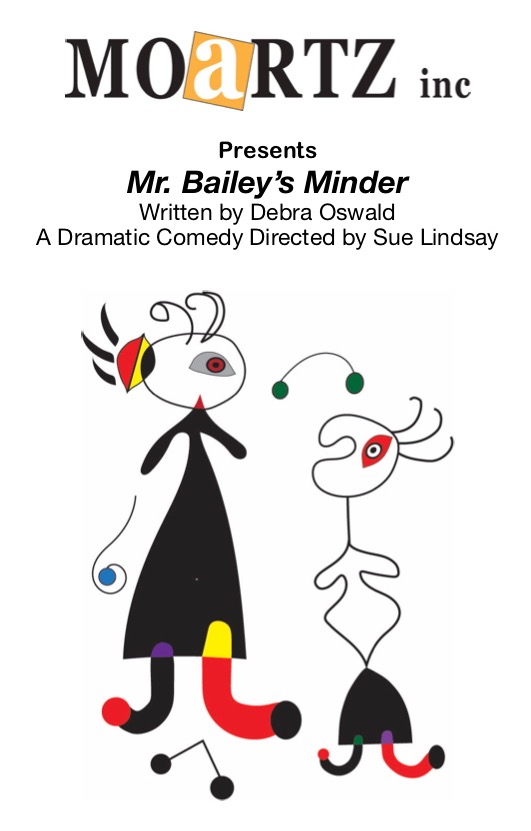 About
Mr. Bailey's Minder, written by Debra Oswald & is a dramatic comedy directed by Sue Lindsay.

Arrive up to a half hour before show time to enjoy complimentary refreshments & an exhibition by local artists.

Featuring the talents of Peter Caddie, Erin Jessep, Julie Strini & Barry Whitehead.

Mr. Bailey's Minder is a funny and deeply moving play about family, friendship, forgiveness, ego, art and the secret longing for a better life.

Leo Bailey is Australia's greatest living artist, burned out by booze, he has sunk into alcoholic dementia and is incapable of looking after himself.

His detached daughter Margo has been through a string of live-in-minders for him, until she comes across Therese, fresh out of prison and desperate for a job and a place to call home.

Then comes along Karl, a kind-spirited handyman.

Let's see how these four damaged souls struggle to accept their own and each other's demons with hope and often humour, but can they all sustain the journey?
Location
Monash Hall
Reserve Street, Yallourn North Victoria 3825