About
Get ready for an unforgettable journey through nature's embrace, where every step leads to new discoveries and lasting memories

This walking adventure event is designed to provide young participants with an exciting outdoor experience, immersing them in nature, promoting physical activity, camaraderie, a sense of accomplishment, the opportunity to complete some small fun activities along the way.

Embark on a leisurely short walk through the streets of suburbia before making your way in to the captivating Plenty Gorge Park, where our hiking adventure awaits.
The parks diverse trails promises views and encounters with nature's beauty at every turn.

As we arrive into Blue Lake Reserve, a well earnt lunch awaits. The backdrop of Blue Lake Reserve makes way for a delicious lunch + some fun and games.
After recharging our batteries, we will begin our return back to Mill Park Library.

This carefully curated 3.5 kilometre hike ensures a seamless blend of exploration, relaxation, and natural splendour.
We will meet at Mill Park Library between 10:30am and 11am
We will then begin our 3.5 kilometre return hike at 11am
Lunch and a break will be provided at our designated end point at Blue Lake Reserve
After our break, we will return to Mill Park Library via bus with an expected pick up time between 2:30pm and 3pm

What to bring:
Appropriate enclosed footwear (sneakers, hiking boots)
Day back pack for snacks
Hike appropriate clothing (loose fitting and layers are best)
Your own water bottle
Hat and sunscreen
* We expect this walk will be suitable for all levels of walkers, from beginners to experienced.
This is an enjoyable walk and the pace will be determined by the group on the day.*

*Please note walking times may be impacted due to a range of reasons.
The pickup time should be used as a guide only for returning to Mill Park Library*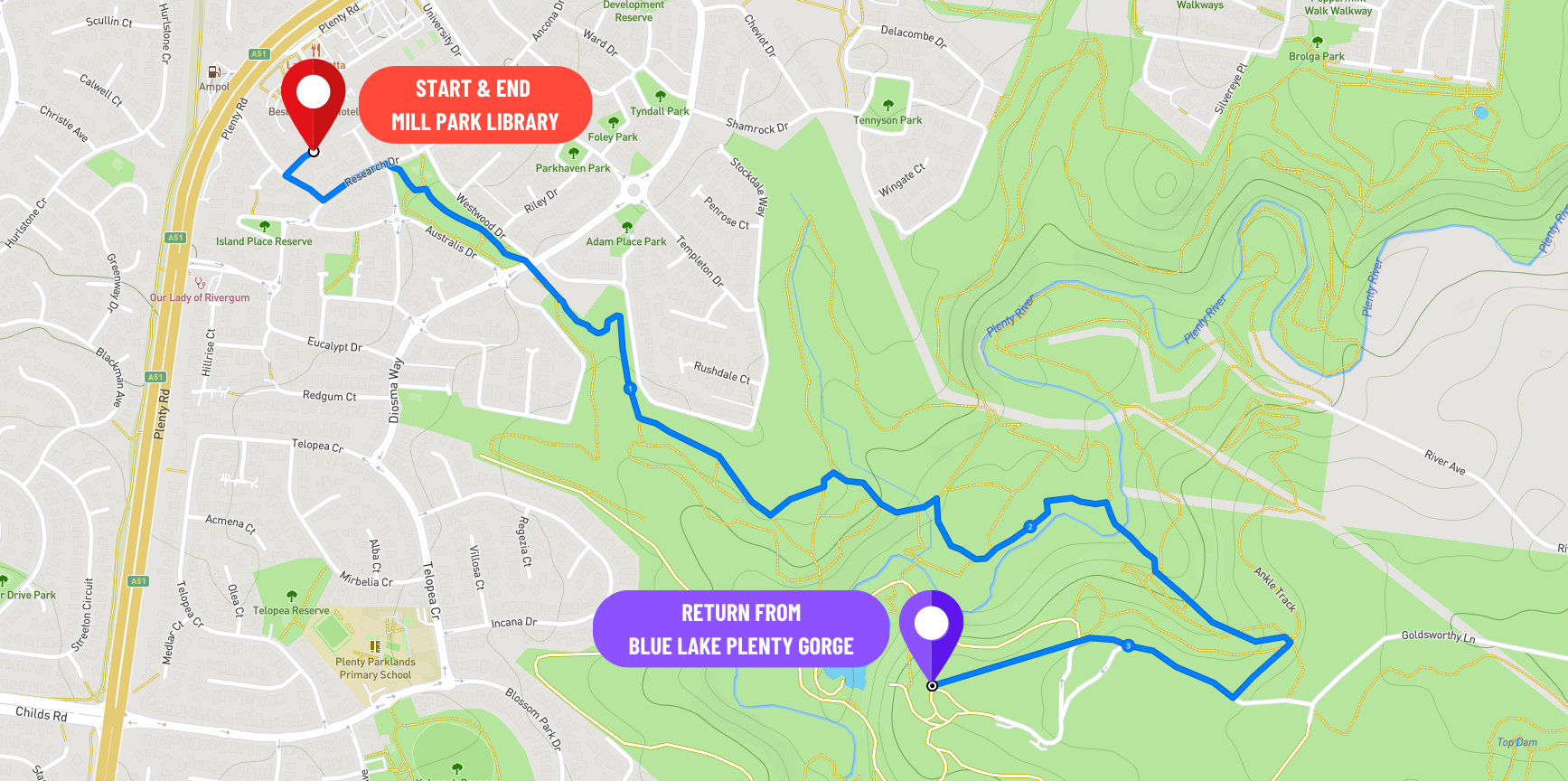 Location
Mill Park Library
394 Plenty Road, Mill Park Victoria 3082