An evening with Matthew Reilly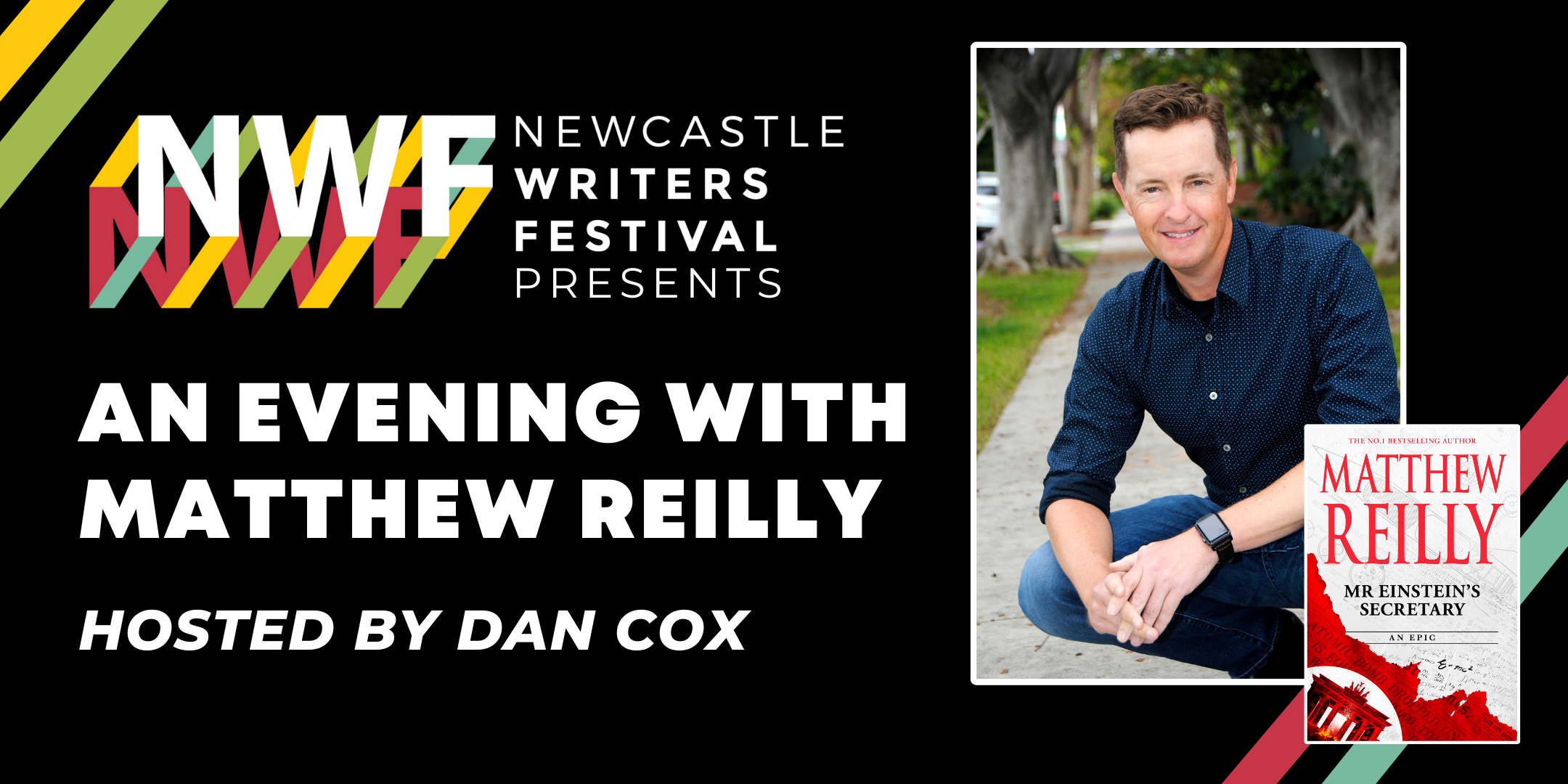 About
Much-loved best-selling author Matthew Reilly returns to Newcastle for the first time in seven years to speak about his new novel, the epic historical thriller Mr Einstein's Secretary. Spanning 40 years, this is the thrilling tale of a young woman propelled through history's most dangerous times.

The conversation will be hosted by ABC Newcastle's Dan Cox.

Thank you to the University of Newcastle and Pan Macmillan for supporting this Newcastle Writers Festival event.
Date
Wednesday 25 October 2023 7:00 PM - 8:00 PM (UTC+10)
Location
Brennan Room, University of Newcastle
Shortland Building, Callaghan NSW 2308