Lumens Chamber Choir: Songs of Love - Brisbane Concert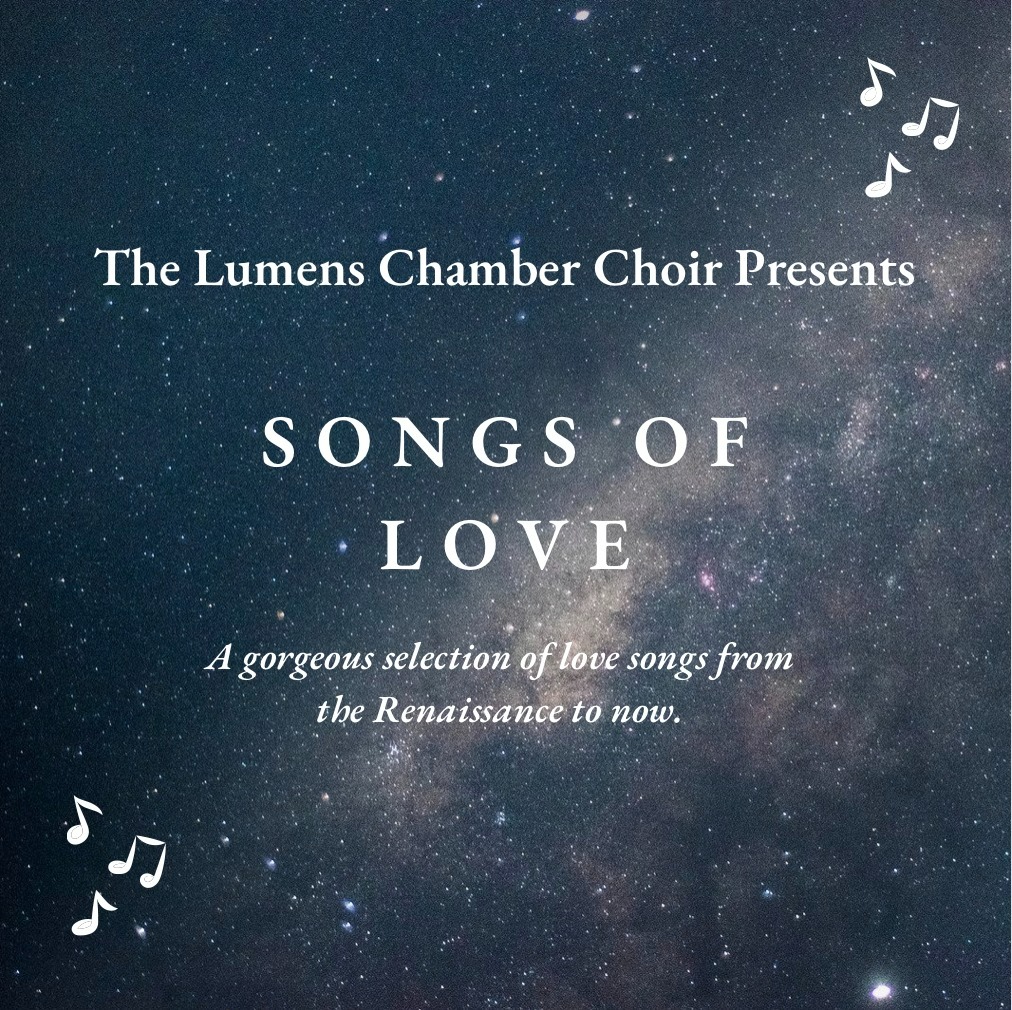 Enjoy a program of works from the Renaissance to now, covering love both fickle and lost - of nature, music and the divine. Featuring music by Claudio Monteverdi, Benjamin Britten, Igor Stavinsky and many more.

Featuring Heather Deacon (violin), Nic Wallace (violin) and Ailsa Harris (flute).
Directed by Dr Graeme Morton AM
Lumens Chamber Choir is a project of the Brisbane Chamber Choir
Brisbane Chamber Choir is an Affiliate Ensemble of the University of Queensland School of Music
Date
Sunday 20th August 2023 | 2:00pm
pre-purchased tickets preferred
Adults $30.00 | Concessions $20.00 | School Students Free
Pre-purchased tickets are preferred but will be available at the door (unless sold out).

The ticket holder's name and contact details will be required to be provided as a condition of booking.
VENUE
The Noel Nickson Room, University of Queensland School of Music
Level 4, Zelman Cowen Building, Staff House Road, ST LUCIA QLD 4072
PARKING
Casual parking at UQ St Lucia campus is free on weekends. Best parking for venue is P11 Conifer Knoll Carpark Level 3 - Pink zone (roof) off Thynne Road or P10 Playing Field 4 Carpark - Grey zone (undercover) off Sir William Macgregor Drive.
CONTACT DETAILS