Jericho Cup Weekender
WARRNAMBOOL WEEKENDER
1 - 4 December 2023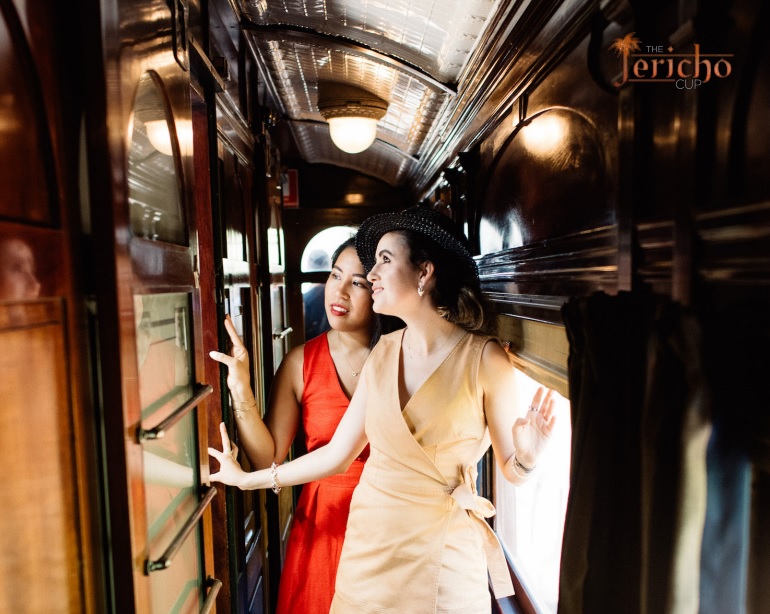 FRIDAY 1ST DECEMBER
Our train departs Melbourne's Southern Cross station this evening as you leave the working week behind and settle in for a long weekend of fun and racing in Warrnambool.
Leaving Geelong as dusk descends, settle back in your compartment with friends old and new. Jericho class passengers will enjoy dinner in the Dining Car and Turf Club patrons will enjoy a boxed meal and refreshments from our onboard kiosk as our heritage diesels whisk us through the darkness for a late evening arrival in Warrnambool.
Coaches will meet our train to transfer you to your hotel for a welcome night of rest.
Overnight: Local Hotels - D
SATURDAY 2nd DECEMBER
After breakfast and a lazy morning, explore the sights of Warrnambool at leisure. Perhaps make arrangements at one of the many local establishments for dinner.
Overnight: Local Hotels
SUNDAY 3rd DECEMBER
It's race day! Enjoy a relaxing morning further exploring Warrnambool's delights before our coaches transfer you to the Warrnambool Racing Club for The Jericho Cup Race Program. Take your place in the premium marquee or wander throughout the course complex with your pre-purchased general admission ticket.
Engage in a flutter on your favourite horse ahead of the tension building for the premier event. Post the Jericho Cup, return to our hotels for a well earned rest and possibly a sleep-in.
Overnight: Local Hotels
MONDAY 4th. DECEMBER
Today enjoy a leisurely morning in Warrnambool before hotel check out. Transfer to Warrnambool station ahead of our late morning departure back to Southern Cross. Jericho class passengers will enjoy lunch in the Dining Car on our return to Melbourne. Turf Club patrons will enjoy a boxed meal and refreshments from our onboard kiosk. - L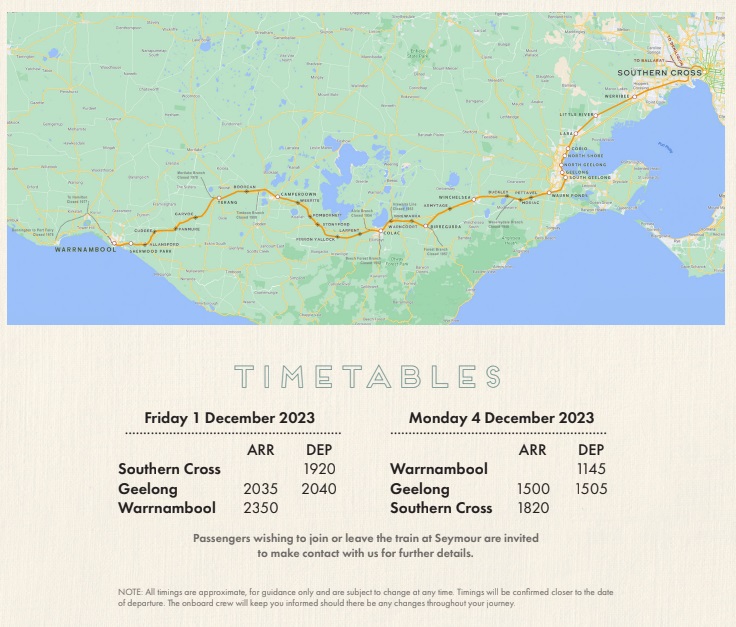 Contact Details:
Email: info@srhc.org.au
Urgent Enquires - Phone: 0477 707 411