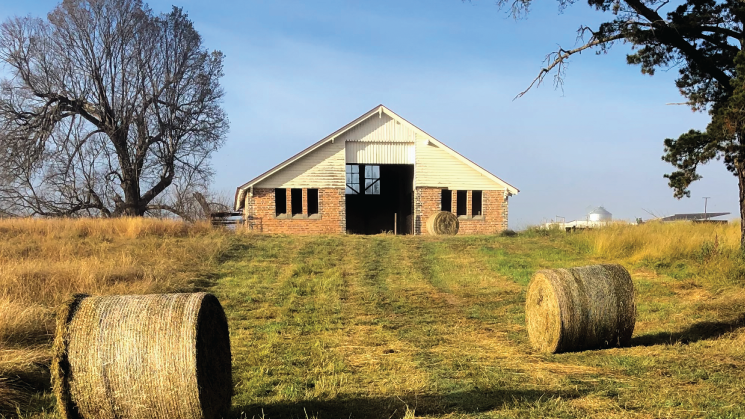 About
NECOM's Homestead Series offers a magical afternoon of fine chamber music performed live in three of the New England's private homesteads, not normally open to the public. The series showcases NECOM's staff of talented musicians and guest artists, alongside New England's impressive architectural heritage.
HOMESTEAD SERIES 1
CHEVY CHASE
SUNDAY 22 OCTOBER
3:00PM
Chevy Chase
Dangarsleigh Road, Dangarsleigh
The series premieres at Chevy Chase, originally one of the New England's most prestigious sheep grazing stations which produced outstanding superfine Merino wool. In 1908, owner Alfred Perrot commissioned master builder Mark Roberts to build an imposing homestead to 'reflect his status as a propertied gentleman' and Chevy Chase lived up to its goal.
Curated in the spirit of a parlour concert, this performance in the grand dining room of the homestead will feature Baroque and Classical repertoire from northern Germany and Austria. The program includes chamber music by Mozart, the Bach family, and a selection of Handel's stunning German Songs for soprano, violin obligato, and basso continuo.
ARTISTS
Sarah Sadgrove Soprano/Viola
Joanna Fairs-Wu Violin
Robert Manley Cello/Recorder
Sheila Guymer Harpsichord/Fortepiano
HOMESTEAD SERIES 2
EATHORPE
SUNDAY 29 OCTOBER
3:00pm
Eathorpe
Grafton Rd. Armidale
Eathorpe is one of the earlier farms in the Armidale area, dating back to 1863 when the homestead block was purchased from the Commonwealth for sheep farming and woolmongery. The eastern wing of the current homestead was constructed shortly after for then-owner Matthew Galbraith and his wife in 1871, before being renamed "Eathorpe" by the Vyner family in 1907. Since then the property has been added to and subdivided, and has housed families, politicians and even the friends of a Chief Justice, while hosting numerous community events such as annual treasure hunts and swimming carnivals. Eathorpe was purchased by the Jeffery Family in 2005 who then constructed the gardens, and carefully renovated in 2021 to compliment the homestead.
This concert is a fascinating journey into the world of classical music's legendary rivalries. From the rivalry of Mozart and Salieri to the competition between Beethoven and Hummel, experience the gripping narratives that fuelled these artistic conflicts as our quartet brings these historic feuds to life. Don't miss this unforgettable concert where musical genius meets fierce competition in an epic clash of artistic mastery.
ARTISTS
James McKay Flute
Eliza Scott Violin
Robert van Gend Viola
Caleb Murray Cello
HOMESTEAD SERIES 3
RAMPSBECK
SUNDAY 5 NOVEMBER
3:00pm
Rampsbeck
Guyra-Ebor Rd, Wongwibinda
An outstanding example of a contemporary homestead built in 2016 by the Evans family on the original house site of the Rampsbeck homestead in Wongwibinda. Designed by regional architect
Alexandra Murray the house was built to capture the sun in winter through its passive solar design and the views to the north west.
In keeping with the contemporary setting this concert will feature the Armidale Electric Orchestra presenting works by the Danish String Quartet from their critically acclaimed Wood Works album.
This collection of music is a musical journey through traditional Scandinavian folk songs and dances with a twist. The rhythmic drive and intensity of the music is enhanced with electric string effects that give a modern edge whilst preserving the delicate balance and beauty of the harmonic lines. Something completely different and yet totally mesmerising - a concert not to be missed.

ARTISTS
The Armidale Electric Orchestra
Robert van Gend Violin
Sam Russell Violin
Laura Curotta Viola
Robert Jackson Cello
Tickets: $75 per homestead concert (includes refreshments)
Sessions
SESSIONS
DESCRIPTION
STATUS