Breaking the Silence: Empowering Voices, Inspiring Change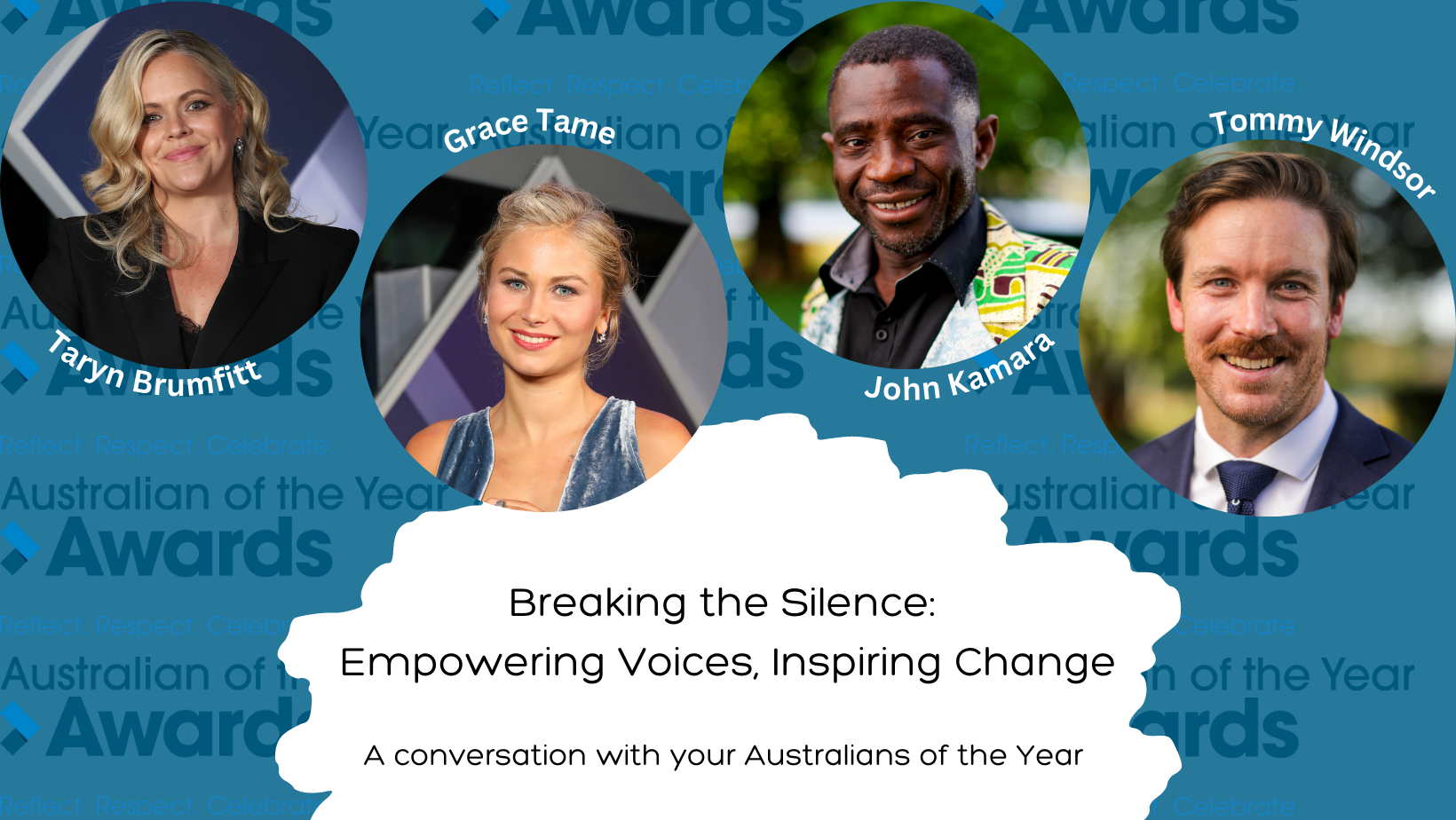 About
This thought-provoking and inspiring panel discussion will feature four incredible Australians of the Year as they each bring their own unique perspectives and insights on using your voice to make change.

Panel:
-Taryn Brumfitt: an award-winning filmmaker, bestselling author and internationally sought-after keynote speaker. She is the co-Executive Director of The Embrace Collective and director of the inspiring documentaries EMBRACE and EMBRACE KIDS.
-Grace Tame: a powerful advocate for survivors of sexual assault, whose courage and determination have brought about vital changes in our society.
-John Kamara: a tireless champion for cultural diversity and inclusivity, whose humanitarian work fosters understanding and harmony within our community.
-Tom Windsor: the founder of Mobart Mo Bros, driving transformative fundraising efforts for men's health and inspiring vital conversations about mental wellbeing nationwide.

Free community event including light refreshments.
Location
Tasmanian Museum and Art Gallery
Dunn Place, Hobart Tasmania 7000