Banyule: Novice Cycling Skills Course: Oct 2023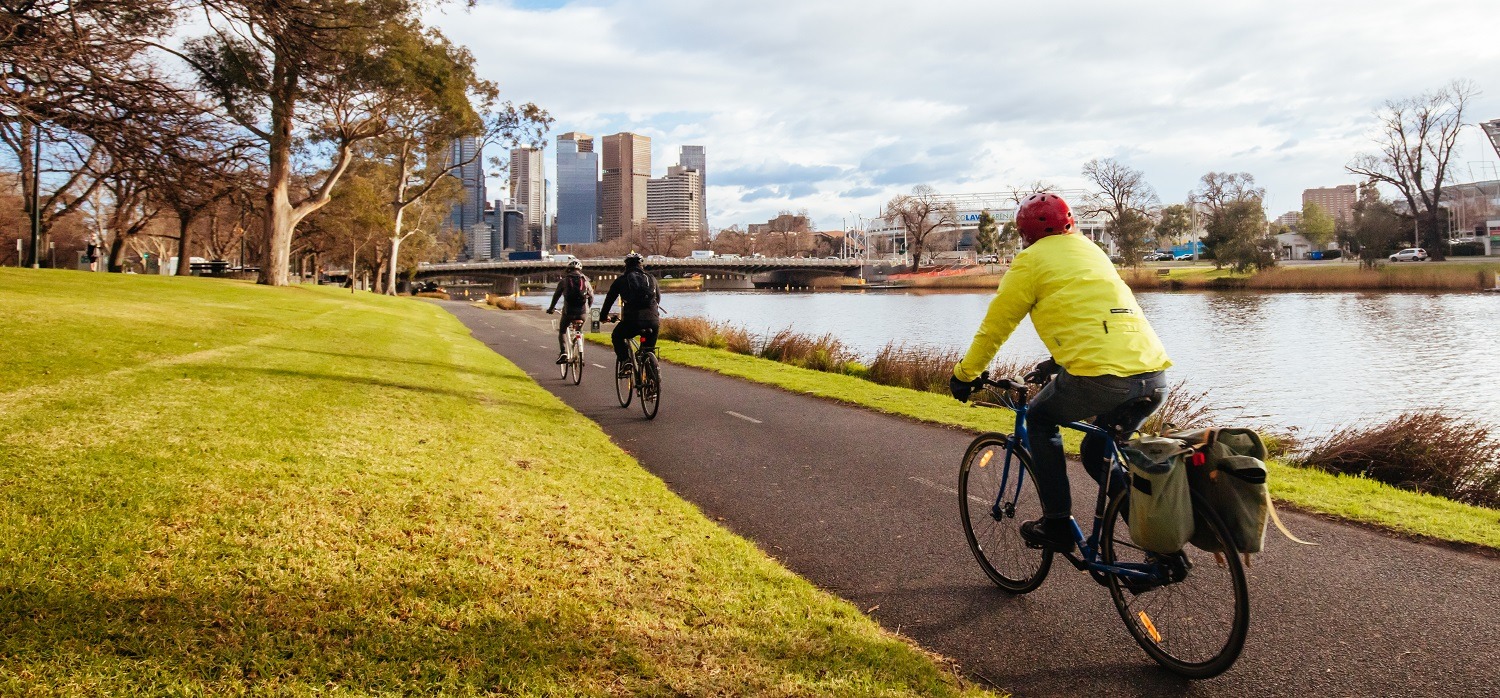 This novice 2 hour practical cycle skills training session is ideal for adults wanting to improve basic riding skills and gain confidence on the bike. In a traffic free environment participants will practice basic but essential bike control skills including smooth starting and stopping, using gears, scanning, signalling and emergency stops.
This course has been commissioned by City of Banyule, and delivered by the professionals from Bike it Better.
Date & Times: Sunday 8th October 2023: 10am-12:00pm
Location: Greensborough War Memorial car park, Greensborough
Fee: $28 general; $15.50 concession
Please note that these events are often in high demand, so please let us know if you can no longer attend so that someone else may be able to take your place.
Who is this session suitable for?
Adults who are already able to ride a bike (pedal and balance)

and

wish to start building their confidence to ride on shared paths and low-traffic streets for transport and recreation

Suitable for all types of human-powered bicycles, including folding bikes and e-bikes

Participants MUST live, work or study within Banyule City Council. Ticket sales will open to residents of other municipalities one week before the session date if the event is not already sold out.
Session inclusions:
How to do a safety check on your bike and equipment

Check that your bike is correctly fitted and adjusted for you

Basic bike control skills such as starting and stopping safely, braking, cornering, and riding in a straight line

Intermediate riding skills such as using gears, and stopping in an emergency

Essential on-road techniques such as signalling, scanning, and using eye contact

Traffic skills such as positioning on the road, merging into traffic lanes, riding assertively

Discussion about riding around town confidently such as using shared paths and bike lanes, how to avoid dooring, negotiating tram tracks and other obstacles, road rules for bicycles, and how to plan your route to avoid dangers

Lots of time for questions and answers.
How many other participants will be in the group?
The group size is limited to 10 participants.
What should I bring?
A bicycle of suitable size and type, in good condition with working brakes, a bell and pumped up tyres. If you are unsure, please email bikeitbettercyclecoaching@gmail.com prior to booking.
Australian Standards Approved helmet in good condition
Runners or similar closed-toe footwear
Sun/weather protection
A bottle of water
Snacks and/or lunch as needed
Any medication
Suitable clothing for the conditions
What is the start/finish time?
The program will take place between 10:00am-12:00pm. Please arrive at least 10 minutes early to sign in and prepare your bike.
Where should I come for the training?
Please refer to the top of this page for the location of each session. You will be sent a reminder email with these details and a map of the meeting location a few days before the session.
What if the weather isn't great?
The training will only be cancelled if the weather forecast predicts very wet, very windy or very hot weather. If this occurs, we will contact you 2 hours prior to the start time. If weather conditions deteriorate after training has begun, training activities may be modified or omitted or the session terminated to minimise health and safety risks.
Do I have to bring my printed ticket?
You don't need to bring your ticket on the day. We will have a list of registered participants.
What is the refund policy?
We offer refunds up to 48 hours before the workshop. Unfortunately, we are unable to provide refunds after this time unless the course is cancelled. If you require assistance with this process, please contact Cazz Clarke, Cycling Instructor (Bike it Better) by email bikeitbettercyclecoaching@gmail.com or during business hours on 0421 114 389.
Note re COVID Safety
Stay at home if unwell or if you are a contact of someone who has been unwell and who is being tested for coronavirus (COVID-19) infection.
All attendees must comply with the current Victorian Government COVID restrictions.
Who do I contact if I have any questions?
Cazz Clarke, Cycling Instructor (Bike it Better) on 0421 114 389 or bikeitbettercyclecoaching@gmail.com
or
Tristan Jessup, Transport Planner (Banyule City Council) on (03) 9457 9899 or activetravel@banyule.vic.gov.au
PRIVACY
Bike it Better uses TryBooking for all Bike Skills Courses. When booking with TryBooking, individuals will be required to provide their name and contact details. TryBooking's privacy policy can be found at the Privacy link located at the bottom of this page.
By registering and providing this information, you hereby agree to your data being provided to Bike it Better (the professionals who deliver these courses) to allow us to confirm event details and access your emergency contact details if needed during the course.
Bike it Better also shares the data you provide for Bike Skills Courses with City of Banyule who have commissioned these workshops, and by registering and providing this information, you also hereby agree to your data being shared with City of Banyule for purpose of evaluation and future program planning. If you have any concerns with any of these policies, please use the contact details listed in the previous section.
​​​​​
Location
refer to session details

Check out our other upcoming cycling classes: