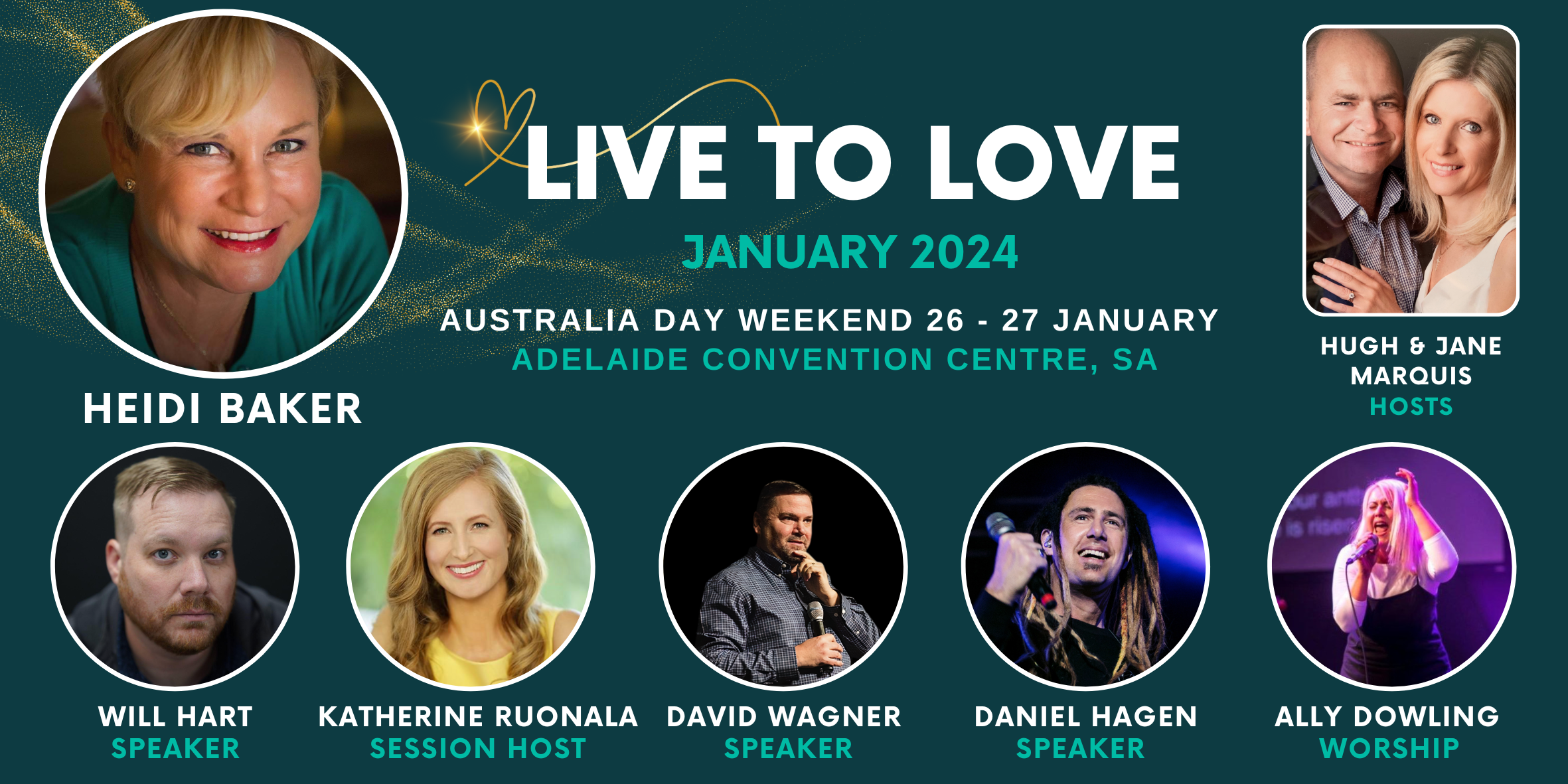 About
More than a conference. His love is an encounter.

One encounter with the Father's love changes everything. Come with open and expectant hearts to receive a transformational outpouring of the Father's love during two full days of worship and ministry in the glory as we unite under Heaven for a move of God to manifest in our nation that will go out and change the world.
Our Speakers
Heidi Baker is a powerful minister of the Father's love and a General in the Faith. Along with her husband Rolland, she co-founded Iris Ministries Global where love looks like bread for the hungry, healing for the sick, shelter for the orphan, freedom for the captives, and peace for the war-torn.
Will Hart has never been the same since the Holy Spirit reach out and grabbed him by the heart in 1999. Since then he and his wife Musy have traveled and ministered with Bob Bradbury, Randy Clark and Rolland, and Heidi Baker. His call is to take the simplicity of the gospel and the power of the Holy Spirit wherever he goes. Whether it is the jungles of the Congo or the streets of Thailand, he is expectant and confident in the Holy Spirit showing up in power.
David Wagner is known for his passion for Jesus Christ and his love for people He is recognized as a relevant and accurate prophetic voice that God is using all over the earth today. He uses his prophetic gifting to empower, equip, and encourage people to discover their destiny and identity in Christ. Dave has a strong gift of mercy and carries a special grace to communicate the Father's Heart to people all over the world. He is passionate about reaching the lost, healing the hurting, and restoring the broken through the powerful word of God and the demonstration of the Holy Spirit.
Daniel Hagen radically surrendered his life to Jesus Christ in a powerful encounter that would shake up his world of sex, drugs, and rock 'n' roll. Too in love with Jesus to go back to his life of brokenness or to compromise, Daniel immediately walked away from the life of fame and fortune so that he may pursue his real passion: knowing the Father more and making Him known to the nations. He began to lead teams of everyday believers onto the streets to preach the gospel and demonstrate God's love through signs and wonders.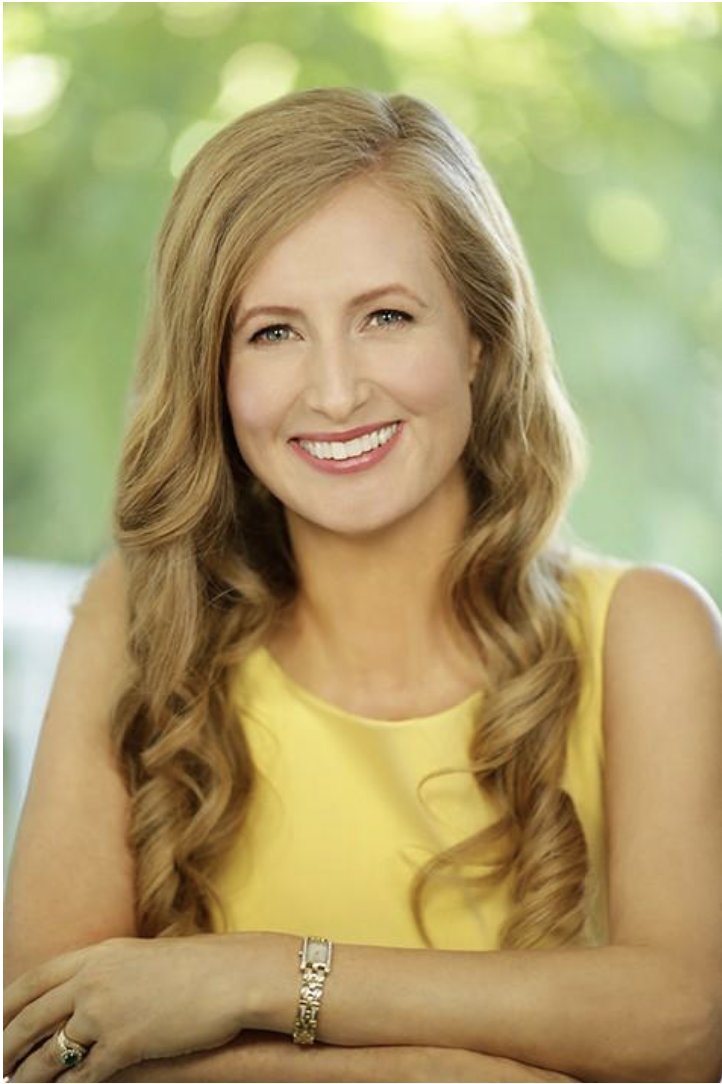 Katherine Ruonala has a prophetic and healing ministry and travels internationally as a conference speaker bringing a message of love and hope to the nations. Katherine carries a strong prophetic and miracle anointing with many being instantly healed in her meetings. Reaching across denominational walls, her ministry is also used to spread the fires of revival and ignite a fresh passion in the hearts of believers to go deeper in their relationship with God. Katherine and Tom Ruonala are the founders and Senior Ministers of Glory City Church Brisbane and oversee the International Glory City Church network which has a growing number of churches around the world. Katherine is the founder and coordinator of the Australian Prophetic Council and has made several appearances on Sid Roth's "It's Supernatural" television program. Katherine will be leading us through prayer, intercession, and prophecy over our nation on Australia Day along with many other national and international apostles, prophets, evangelists, and intercessors - this will be a session not to be missed!!!
Joel & Ally Dowling will be leading us in worship over the two days. Ally is a gifted and passionate worship leader known for her remarkable ability to create an environment where the Holy Spirit can move freely, touching hearts, and bringing healing, freedom, and transformation. One of the defining characteristics of Ally's worship is her prophetic sensitivity and anointing. With a heart devoted to the Father, and a voice that carries both power and tenderness, she co-labors with the Holy Spirit to establish places of encounter.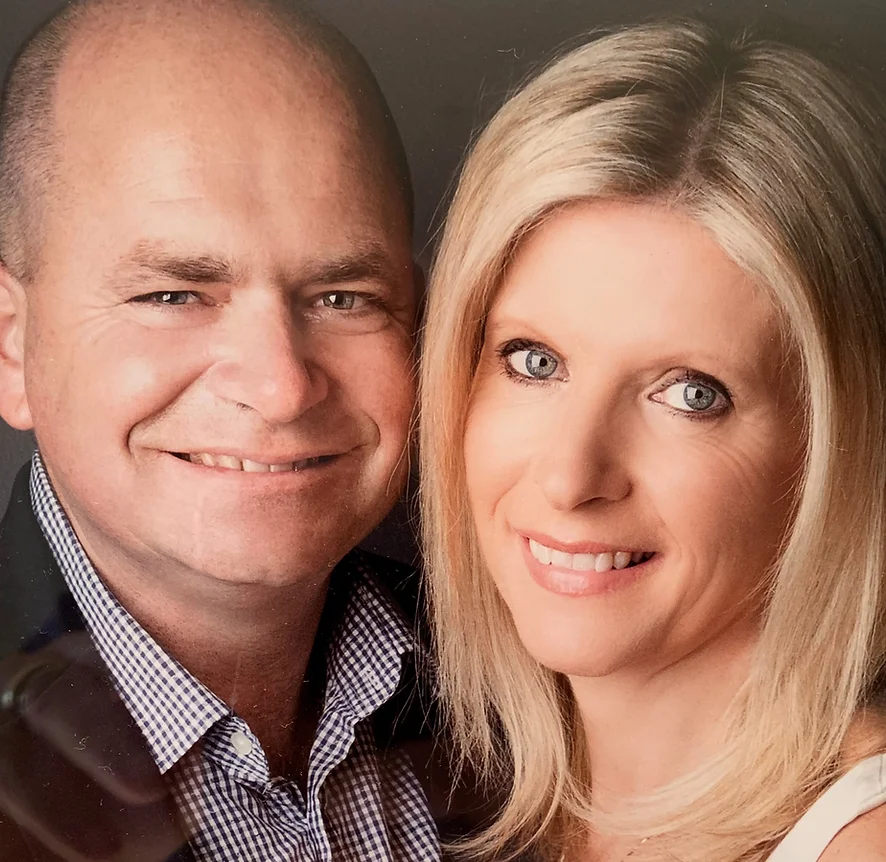 Hugh & Jane Marquis have been board members of Iris Global since 2015. Having traveled to over 90 countries to serve, minister, build, and establish the culture and economy of the Kingdom of Heaven, they bring an important apostolic perspective. Hugh is a sought-after speaker, trainer, and mentor in the areas of kingdom leadership and business, and Jane carries a confident grace, gift of healing, and profound anointing for prophetic art. An apostolic father and mother, they serve with humility, and love and operate in the miraculous.
For more information visit the conference page on our Havalah website:
https://www.havalah.com.au/live-to-love-2024
Or contact Hayley OConnor on 0459 824 026 or via email: info@havalah.com.au or volunteers@havalah.com.au
-
Day One Friday 26th January
Session 1: 10 am - 12 pm - Worship and intercession for the nation led by Katherine Ruonala of the Australia Prophetic Council along with other national and international
Apostles, Prophets, and Evangelists are to be announced.
Session 2: 2 pm - 4 pm
Session 3: 6:30 pm - 9:30 pm
Day 2 Saturday 27th January
Session 1: 9:30 am-12 pm
Session 2: 2 pm-4 pm
Session 3: 6:30 pm - 9:30 pm
Tickets are non-refundable. Please contact us directly regarding extenuating circumstances at info@havalah.com.au
VOLUNTEERS Sign up Please fill out details so that we can have you serving in your best capacity.
CHILDREN: No creche, childcare, or children's ministry will be available at the conference. There will however be a quiet room with dimmed lights where the conference will be streamed on a screen suitable for breastfeeding or settling little ones. There is one parent room at the Adelaide Convention Centre (single occupant use) with a changeable, microwave, toilet, and screened breastfeeding area.
ACCOMMODATION: We are proudly partnering with a number of hotels that have generously offered discounts for our delegates.
Sofitel Adelaide Book Here
Intercontinental Hotel Adelaide 20% off: Book Here
The Mayfair Hotel use LIVELOVE discount code
The Playford Hotel use LIVELOVE discount code
Stamford Plaza Hotel 15% off: Book Here
Dates
Live to Love Conference - Saturday 27 January 2024
Location
Adelaide Convention Centre
1-7 North Tce, Adelaide South Australia 5000
Sessions
SESSIONS
DESCRIPTION
STATUS