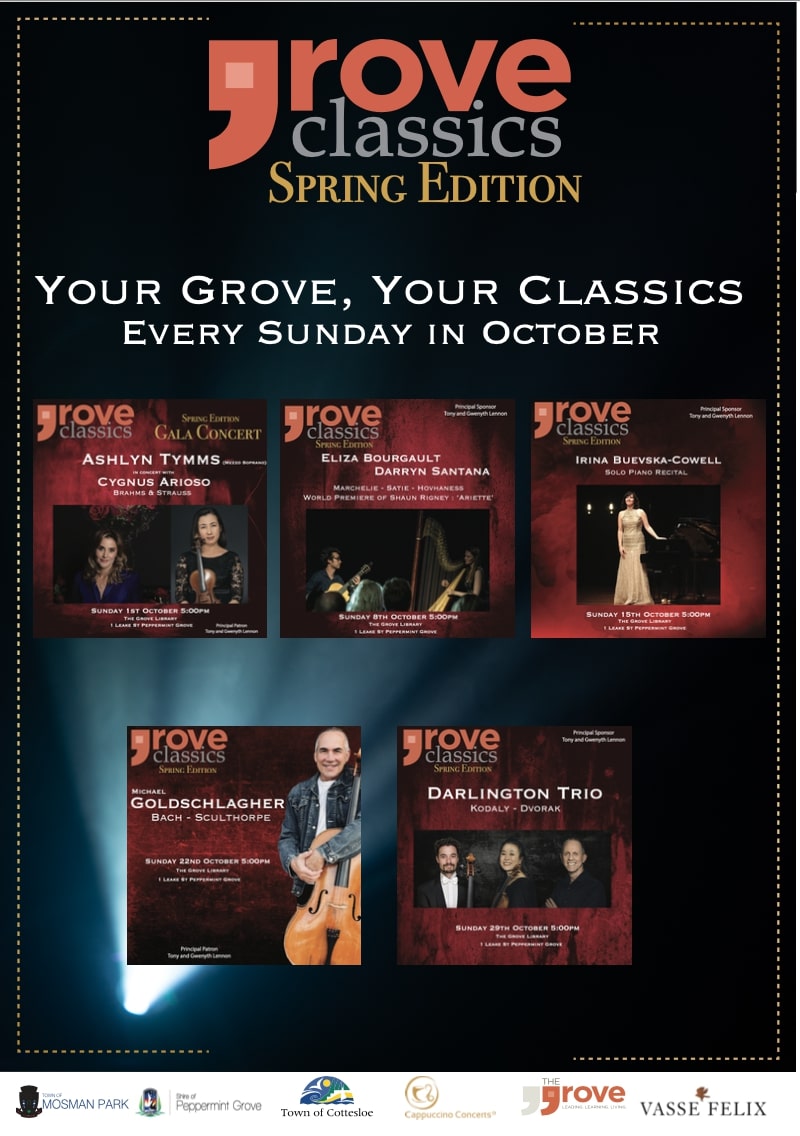 SPRING GROVE CLASSICS 2023 SUBSCRIPTION
Brace yourself for an action packed October of Grove Classics at The Grove Library in Peppermint Grove.
Over the last thirteen years the team at Grove Classics has developed what many now consider Western Australia's favourite and most accessible Concert Series.
Many of the artists who perform are internationally recognised, and feature in our states Symphony Orchestras, and in addition often perform World Premieres for newly written works. The ability to meet and greet them in an intimate venue makes for a special opportunity not often experienced.
Becoming a subscriber and purchasing your tickets in advance will secure your place at the Grove Classics 2023 concerts and give great discounts on general admission ticket prices. Your subscription ticket is transferable, so if you are not available on any of the concert dates, family or friends may use it.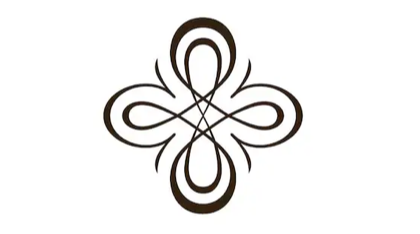 'When words fail music speaks'...
Grove Classics 2023 is paying tribute to the people of Ukraine who during this time are fighting an unjust War. Our concerts for 2023 are to encourage the emotional help and healing needed during this difficult time. Music is the remedy to help us live through a Global tragedy and to rebuild the communities and souls that have been destroyed in Ukraine.
Cappuccino Concerts wishes to acknowledge our Patron Tony and Gwenyth Lennon for their ongoing generous support to the Arts.
*Sunday concerts commencing at 5pm @THE GROVE Library, 1 Leake St (cnr Leake St & Stirling Hwy) Peppermint Grove
CAPPUCCINO CONCERTS® AUSTRALIA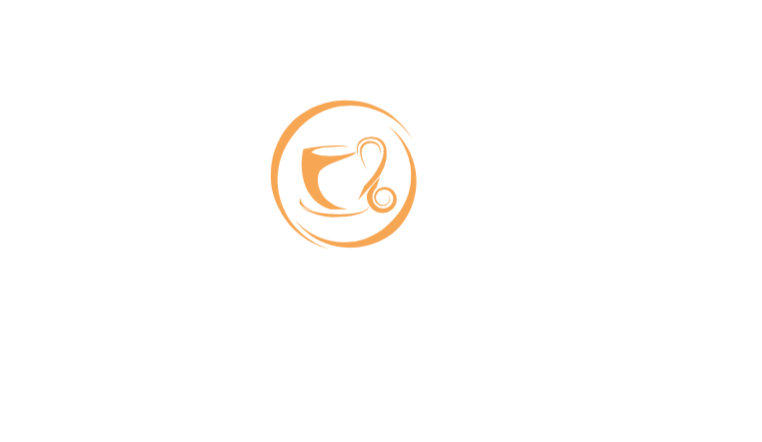 CONTACT DETAILS: Click here to submit an email enquiry using our Contact Us page