2023 AUSTA Q Bundaberg Strings Festival

Description
No matter whether your child is a beginner or more advanced (and some will have just learnt to play open strings!) AUSTA Q String Festival offers them the opportunity to perform a solo accompanied by a professional accompanist in front of a small, supportive audience of family, friends and peers. They will receive a constructive, encouraging adjudication report from one of AUSTA's many teachers.
Venue
Bundaberg State High School
W Block
37 Maryborough Street
Bundaberg South, QLD 4670
Contact Details:
Nicole Strohfeldt - thebassschool@gmail.com
Strings Festival
Date
In 2023 all sessions will be run on Saturday, 28th October.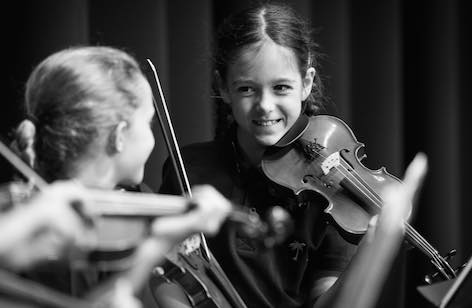 (Note: all students play in their academic school year, not AMEB grade)
Entry Fee
$15 (incl. GST) + try booking fees (50c)
Please note, entries must close Friday 20th October 2023.
Time Limit
Strictly 5 minutes (performers may play more than one piece)
Reports
Each performer will receive a report
Accompanist
Professional accompanists are provided as a festival service. Performers are welcome to organise their own accompanist if preferred.
Performance Time
Please note that students will be assigned a one hour time slot (a session) between 9am and 5pm for their performance on this day. Performers will be notified their time by email. Please disregard the default '9am' start time on the ticket generated by this system at the time of booking and await the email.