Georgiana & Kitty: Christmas at Pemberley (SOLD OUT)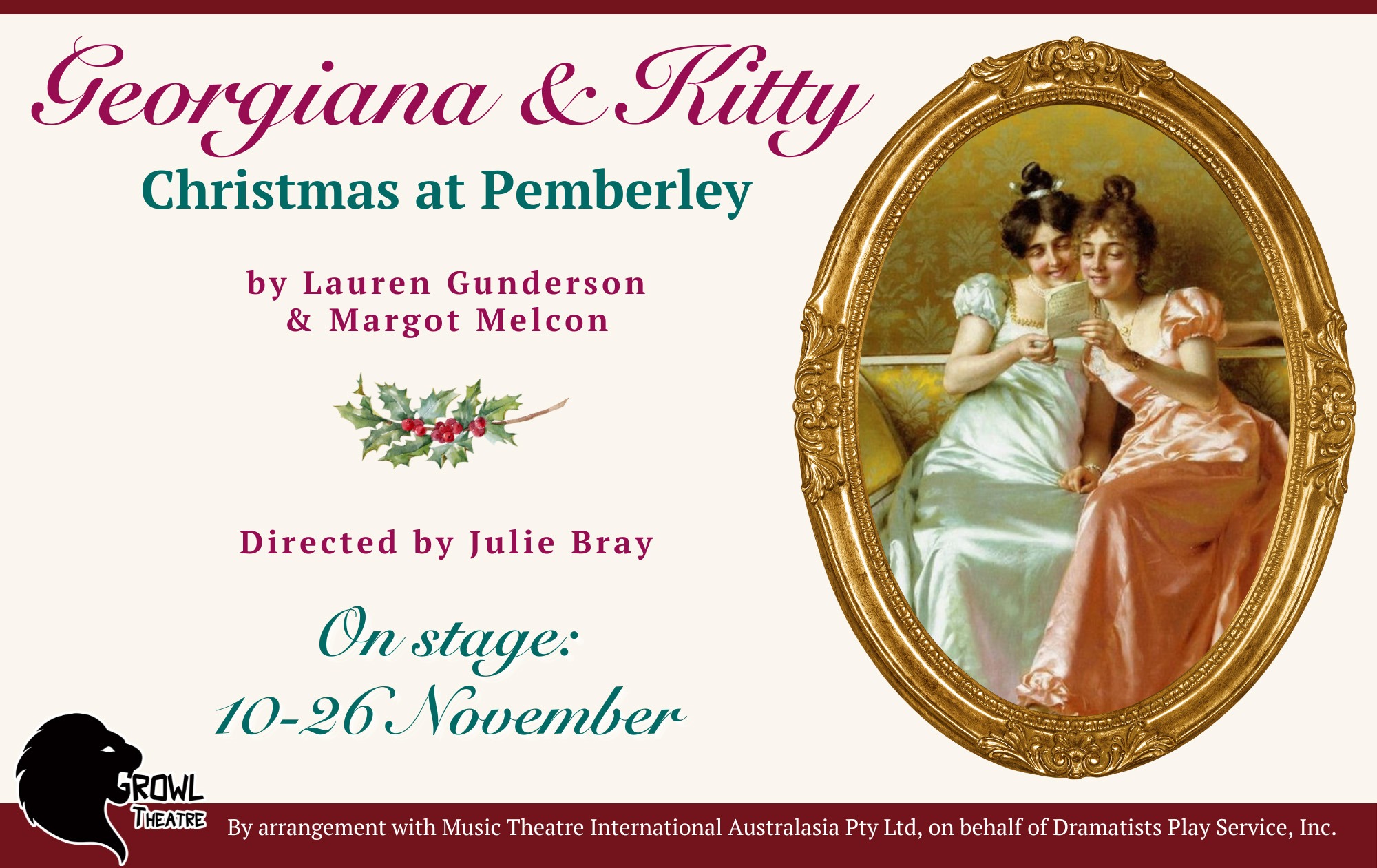 "Georgianna & Kitty: Christmas at Pemberley" by Lauren Gunderson & Margot Melcon
Directed by Julie Bray

The third and final play in the Christmas at Pemberley Trilogy, this is a holiday tale filled with music, ambition, sisterhood, and forgiveness.

Georgiana Darcy is the only, and much beloved, sister of Mr Fitzwilliam Darcy. She is an accomplished pianist but wary of romance. Kitty Bennet is the second-youngest of the five Bennet sisters. She is a bright-eyed optimist and a perfect best friend.

These two younger women are ready for their own adventures in life and love, starting with the arrival of an admirer, and a secret correspondent. Meddlesome families and outmoded expectations won't stop these determined friends from forging their own way.
Friday 1 December 2023 - Sunday 3 December 2023 (UTC+10)
Times
Friday & Saturday shows start at 7:30pm.
Matinee shows start at 2:00pm.
The doors and bar open 30 minutes before the show. The bar also opens at interval selling refreshments.
Location
Windsor School of Arts
381 Lutwyche Rd, Windsor QLD 4030