LITTLE TEMPLE RECORDS 1ST BIRTHDAY PARTY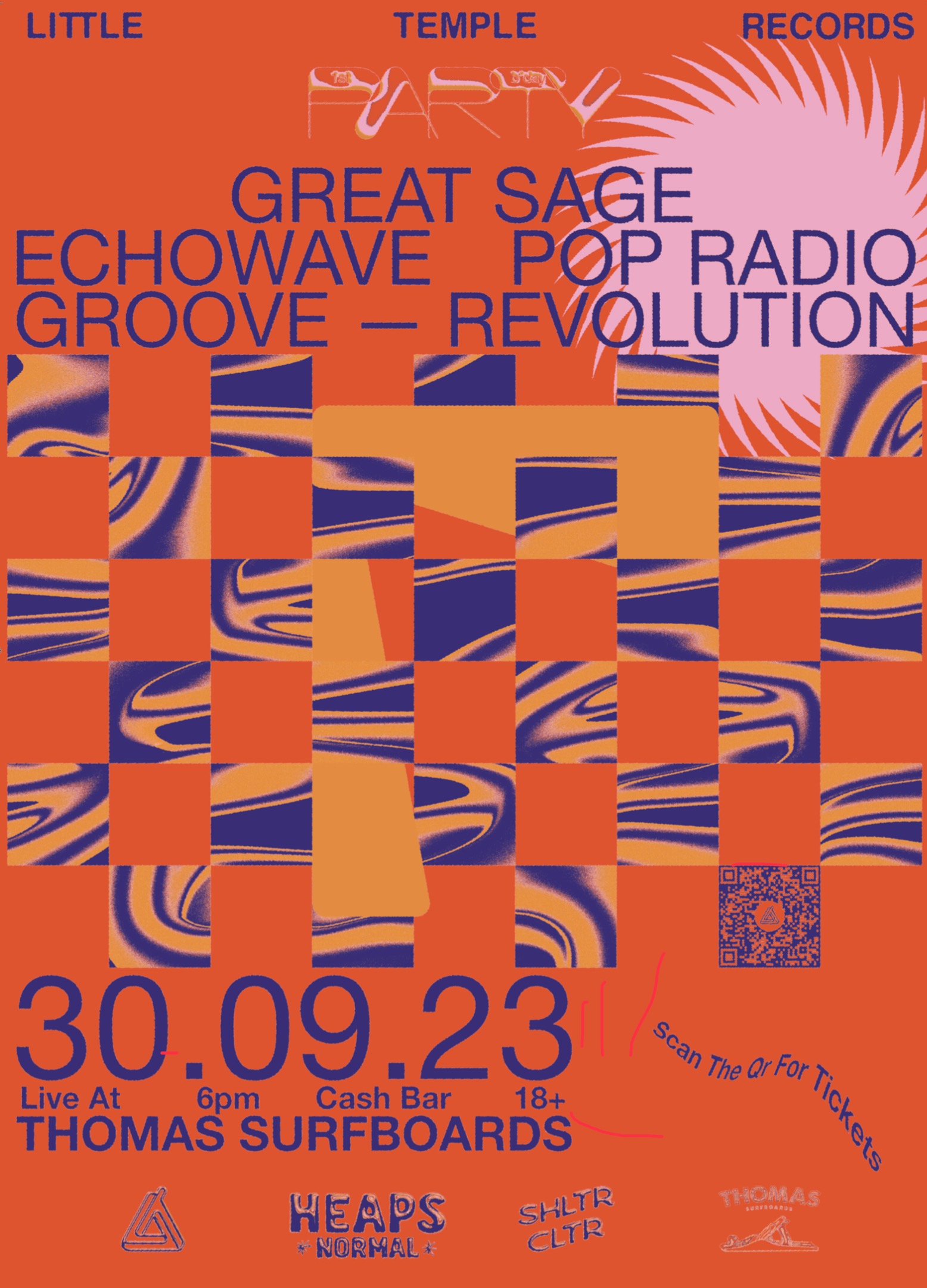 About
LTR 1ST BIRTHDAY PARTY @ THOMAS SURFBOARDS, NOOSA.
DATE— 30.09.23
TIME — 6:00PM - LATE

Come & celebrate our first ever birthday!
Not many folks can say they remember their first birthday, can almost guarantee this will be the case for LTR.
We are dishing up some tasty ear candy with this mixed bag of lollies full of the sugary sweetness.

GREAT SAGE — Fans of Mildlife, Daft Punk and Justice will enjoy Great Sage, whose influences range from French House through to jazz, dance electronica and psych.

ECHOWAVE — Materialising upon the shores of the Gold Coast, Australia are the colourful sounds of EchoWave, conjuring a timeless blend of soaring melodies soaked in harmony and coated in a sheen of blissful synths.

POP RADIO — Pop Radio's sound is a mix of 60's inspired psychedelic/pop/folk/rock.

GROOVE REVOLUTION — crate digging guru is back & has stocked up a plentiful bounty of waxy bangers.
Location
LITTLE TEMPLE RECORDS @ THOMAS SURFBOARDS
Project Avenue , Noosaville QLD