port of Mercedes Benz Adelaide and Unley, People's Choice Credit Union, Adelaide Convention Centre andA our other sponsors, make this year's Adelaide White on Breakfast possible. So please help us make this event a success and show your support, come along and help share the
Join us at the Adelaide White Ribbon Breakfast 2023 and be a part of this special event featuring Micaela Cronin, Australia's first Commissioner for Domestic, Family, and Sexual Violence.
Don't miss out on this incredible opportunity, ticket sales open this Tuesday, October 3rd. With limited seating available, we urge you to secure your spot early to avoid any potential disappointment.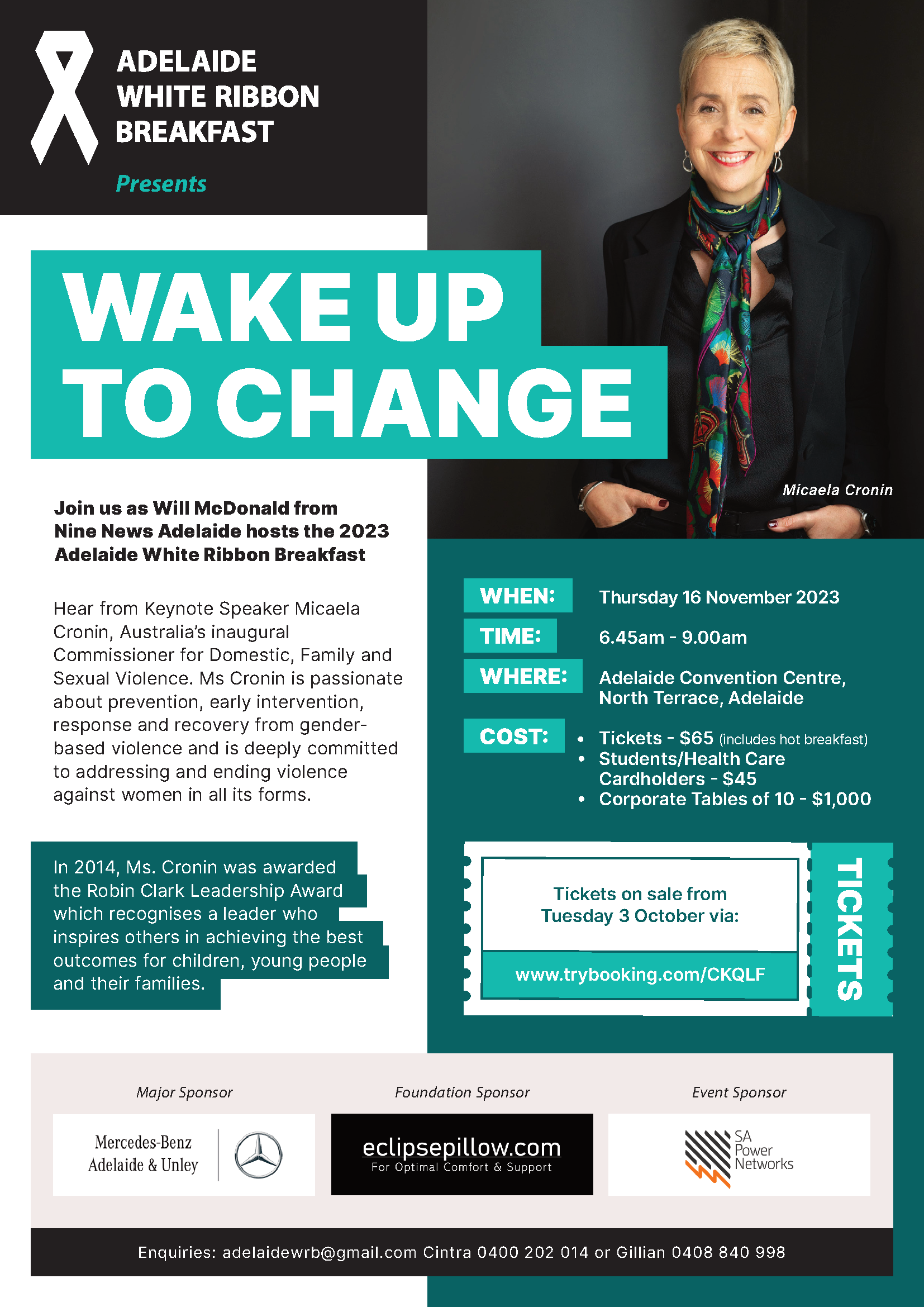 message that men's abuse of women must stop.