Cultures of Thinking - Ron Ritchhart - Parent Session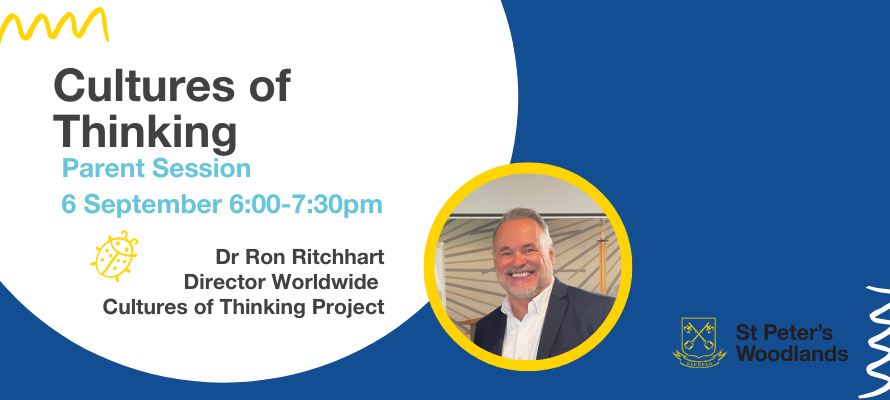 About
In 2022 Dr Ron Ritchhart (Harvard University) and St Peter's Woodlands Grammar School developed an exciting partnership as part of our Project RISE learning framework. As a school we have been developing our understanding on how to create group culture that fosters deep learning and a culture of thinking through implementing visible thinking routines.

We are excited to invite you to join us for an engaging and interactive parent workshop led by the renowned educator and author Dr Ron Ritchhart. This is a wonderful opportunity to find out how you can support your child/ren at home and learn about how they are learning in their classrooms.

During this parent session Dr Ritchhart will share his expertise on creating an environment at school and home that encourages deep thinking, curiosity and a growth mindset.
Location
SPW Chapel
39 Partridge Street, GLENELG SA 5045