Laboure Lecture & St Catherine Laboure Gymea Parish Dinner (SOLD OUT)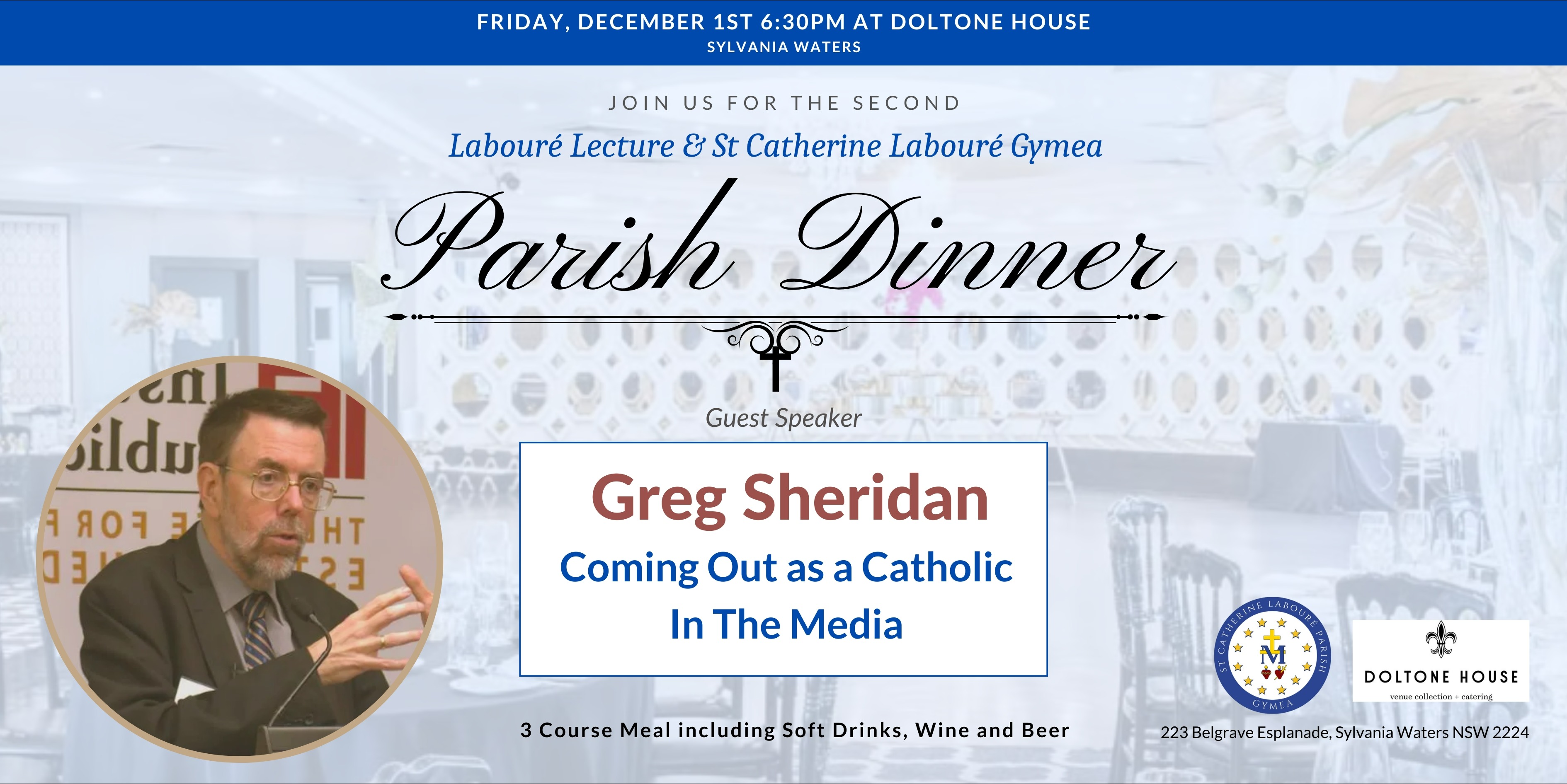 IF YOU ARE STILL INTERESTED IN PURCHASING TICKETS EMAIL admin@stcaths.org.au
About
We are delighted to extend an invitation to you for the 2023 Laboure Lecture & St Catherine Laboure Gymea Parish Dinner. The evening offers a unique blend of fellowship, fine dining, and a special guest speaker, Greg Sheridan.
Greg Sheridan is one of Australia's leading journalists and a best-selling author of two books defending the faith: 'Why God is Good for You' and 'The Case for Christ'. He is recognised by many as Australia's leading authority on matters pertaining to national security.
In keeping with the parish vision of becoming a centre for 'truth and mercy', Greg is certainly a voice for truth in our society. In particular, he has been unabashed and unafraid to defend the truth of our faith in the public square. We are honoured that Greg and his wife (who live in Melbourne) have generously agreed to join us. Greg will speak to us about his decision to come out as Catholic in the media.
Location: The Monte Cristo Lounge, Doltone House - Sylvania Waters
Menu: 3 Course Meal including Soft Drinks, Wine, and Beer
Attire: Sunday Best
Cost: $80 per head
Location
Doltone House - Sylvania Waters
223 Belgrave Esplanade, Sylvania Waters NSW 2224