Sustainable Macleod Clean Energy Expo 2023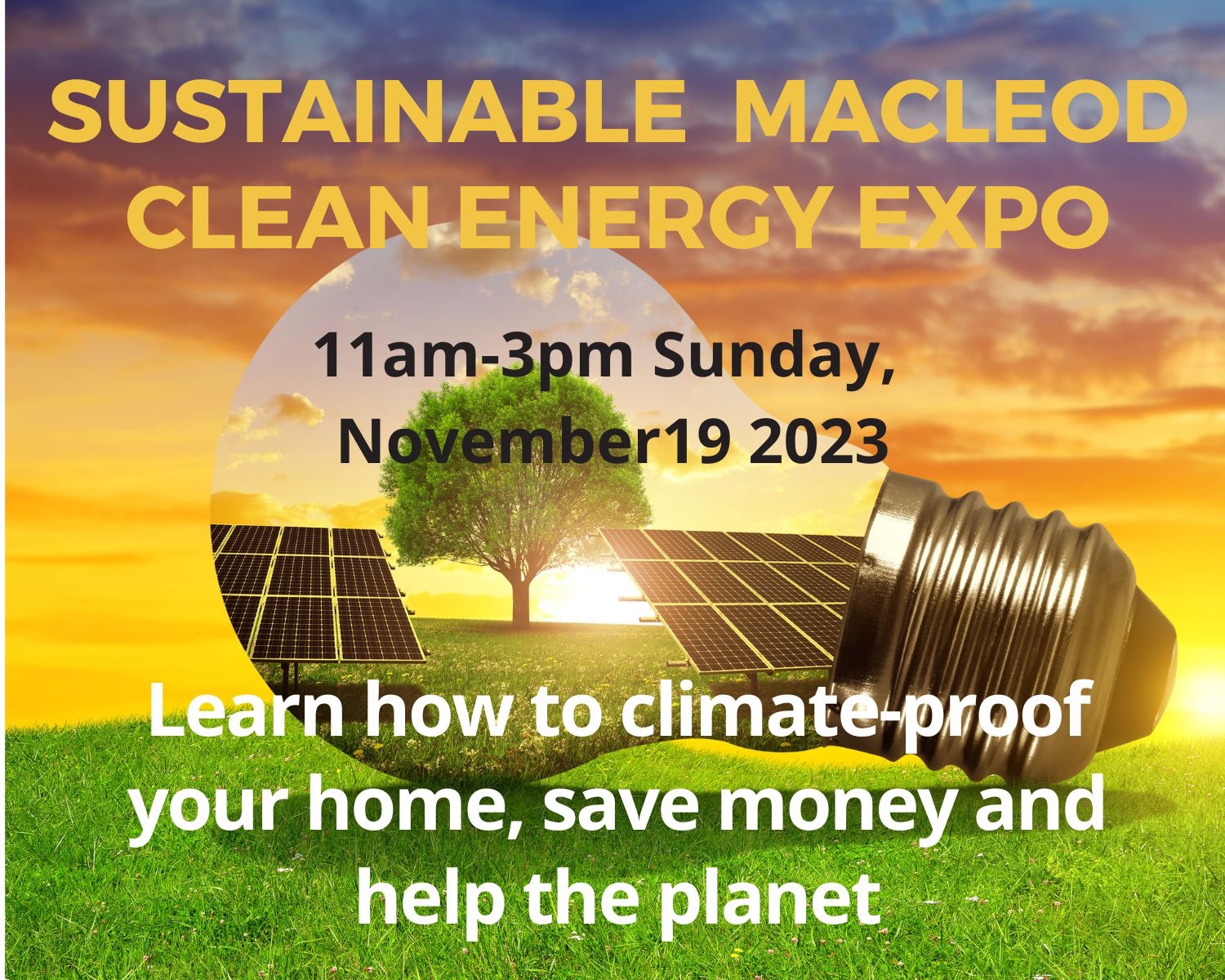 About
Learn how to climate-proof your home, save money and help the planet at this FREE Clean Energy Expo.

Join a workshop where EV expert Bryce Gaton will help you answer the question: "Is now the time to make the switch to an EV?" (Note there is a fee for this workshop)

See the latest clean energy home equipment and get up-to-date information on:
• Solar power
• Batteries
• Heat pumps
• Electric vehicles
• Insulation
• Home energy assessments and more

Sustainable Macleod is a not-for-profit community organisation, supported by members. In order to put on events such as the Expo, we draw from our own financial resources. If you would like to help with the cost of the Expo, you can make a donation when you purchase a ticket.
Location
Macleod College
Carwarp St, Macleod vic 3085