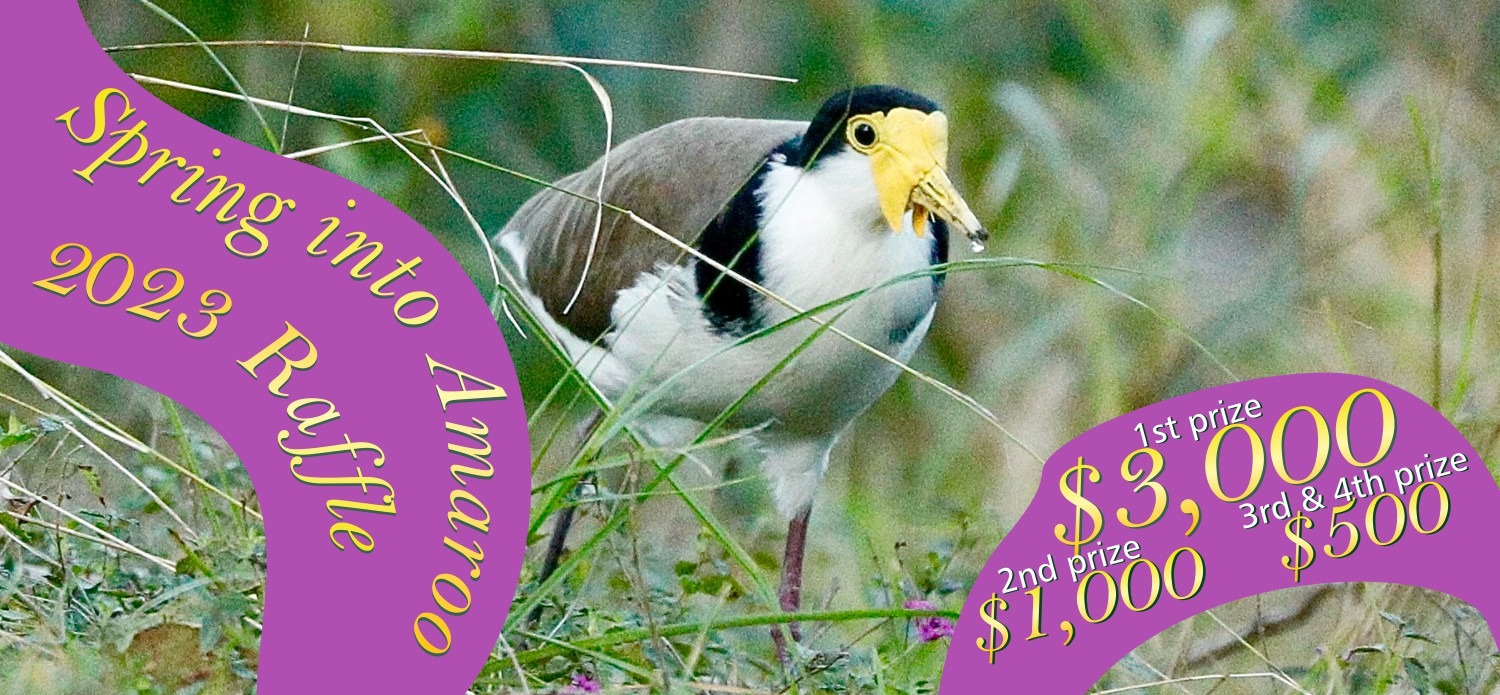 Conducted by: Ivorys Rock Foundation, Mt Flinders Road, Peak Crossing, QLD 4306
We're keeping Ivory's Rock ready to welcome an 'Amaroo' event at any time!
The 'Spring into Amaroo' 2023 Raffle is a great way to help us support this beautiful natural environment and keep it ready. We've also been having retreats, working bees and planning a way forward to construct some more accessible infrastructure in the quintessential Aussie bush.
Buying a ticket for the Raffle is an easy and fun way to support the work of Ivory's Rock Foundation. You can win one of four big cash prizes - A$3000 first prize, A$1000 second prize and two A$500 third prizes.
We really appreciate your help - from wherever you are around the globe!

*There is a small transaction fee of 50c per ticket. These transaction fees have already been deducted from all bundle pricing.TryBooking now offers the option of payment by PayPal. This incurs a 0.5% surcharge.
To purchase your tickets click 'BOOK NOW' on this page.
Ticket sales will close on Thursday 5 October 2023 at 7.00pm (AEST) unless all 6,000 tickets are sold before then.
The 'Spring into Amaroo' 2023 Raffle will be drawn on Saturday 7 October 2023 at 7.00pm (AEST).
As usual we'll be using an electronic randomizer at random.org we'll email the winners personally by email within 24 hours. A further email including a link to the video of the raffle draw will be sent a little later.
Good luck and thanks for your support. Hope to see you next time at Amaroo!
The Amaroo Raffle Team
Having trouble buying tickets? TryBooking collects a lot of information which we do not use. We really only need your email and your country. Tip - if stuck on Postcode - enter 1234; if stuck on Phone - enter 123456
Raffle proceeds support the activities of the Ivory's Rock Foundation, (ABN 49143249290) a charitable institution that promotes personal peace and well-being. A primary initiative of Ivory's Rock Foundation is the provision of a learning facility at Ivory's Rock near Peak Crossing, Qld.

Eligibility to Enter
A person is not eligible to enter a category 2 art union if the person is:
(a) a member of the management committee of the eligible association conducting the art union; or
(b) directly engaged in conducting the draw of the art union; or
(c) the eligible association conducting the art union; or
(d) a member of the immediate family of a person mentioned in (a) or (b).
'Immediate family', for a person, means the person's spouse and family members residing
at the same premises as the person.

To ask us any questions, please email us at jetsetraffle@gmail.com