Komorebi Foundation - September Spring ChariTEA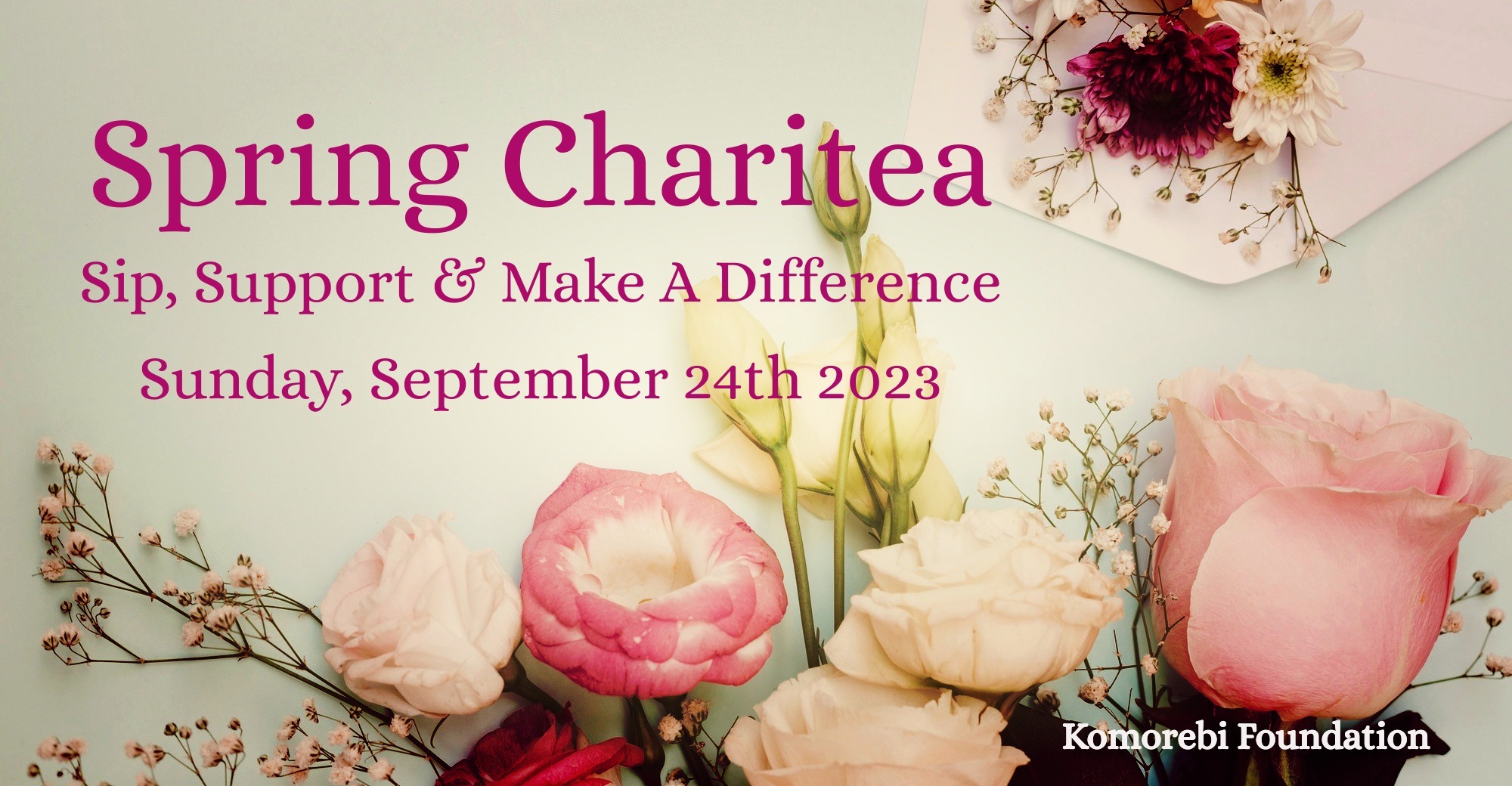 This September join us as we embark on a journey through time at the Tea Tree Gully Heritage Museum. An inviting and enchanting place where each exhibit whispers stories of the past.
Discover interesting curios & artifacts that hold an echo of lives lived. Experience how their legacies have shaped the way we live now, and paved the way for a brighter future.
Wander the indoor and outdoor displays and enjoy a morning tea prepared by the dedicated volunteers on the lawns.
The Museum is suited to young and old so please invite your friends and family to enjoy a relaxed morning honouring the past and creating a positive impact on today and the future, just as our pioneers did.
Tickets are just $25 each and include entry into the museum and a delicious morning tea. If you are craving a barista coffee, a cart will be available with freshly crafted coffee.
When: 10am – 12pm Saturday 24th September 2023
Where: Tea Tree Gully Heritage Museum, 3 Perseverance Road, Tea Tree Gully
Tickets: $25pp includes entry into Museum and morning tea, perculated & barista coffee and tea. Children under 16 are free.
Morning Tea: Various treats - date loaf, little cakes, slices, scones, cheese & crackers etc. (Gluten free options available)
Cause: We are raising funds to build a toilet block for a village and school in Northern Sumatra for the local community.
Donate: We would also like to support those in need locally by donating food to Westcare Centre in the CBD, so if you would like to, please bring along non-perishable food e.g. cereal, long life milk, tuna, canned foods (including beans, spaghetti, meals), pasta/pasta sauce, tinned fruit/veg and toiletries (including sanitary products, toilet paper etc).
Komorebi believes in being good and doing good therefore 100% of funds raised go to the cause; no overheads.
Sunday 24th September - Spring Charitea – Sip, Support and Make a Difference