COFFS HARBOUR GOLF CLUB - SAT OCTOBER 7TH. 8PM 18+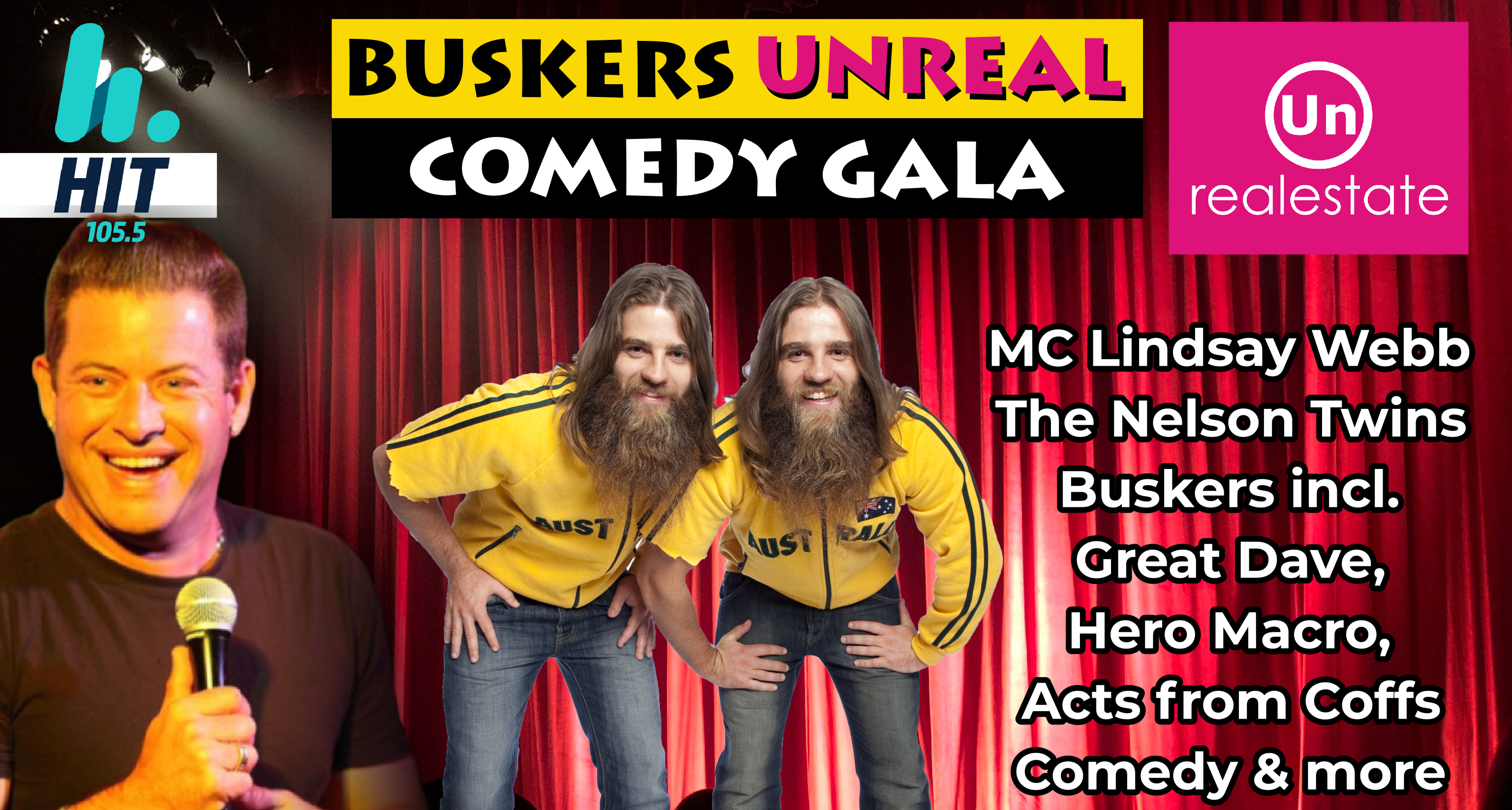 Thanks to our great mates at Unrealestate, join us for edge of your seat adults only comedy. Leave the kids at home for this one as it is definitely 18+ with grand master of ceremonies Lindsay Webb, special guests the Nelson Twins, Buskers doing stuff you will not see on the street & guests from Coffs Comedy. Buskers & Coffs Comedy artists will change each night.
If you book for dinner, you will have plenty of time to sit down, eat at you leisure and catch the show from 8pm.
WHY NOT CALL THE CLUB & BOOK FOR DINNER - 6652 3244
SATURDAY 7th October
DOORS 7:30 PM SHOW 8:00 PM
if you need assistance making this booking, please call JLE in office hours 66 528266
BOOK EARLY & BOOK NOW!
Terms & conditions: Book carefully as we do not refund for a mistake made in the booking, if you change your mind or if you or any member of your party suddenly get sick or cannot make it for any reason. This program charges a booking fee on completion of transaction after which a confirmation will be sent to you. If for any reason you don't receive confirmation, send us a message via the link below & we will email straight to you. Bring your ticket/confirmation with you to the event on the night. Please note that in the event of cancellation your tickets will be refunded (less booking fee). If the event is rescheduled for any reason including Covid or weather related event, any refunds will be available for thirty days only from the time of announcement of this return date. This is an 18+ event & children will not be amitted under any circumstnaces.