Blues on the Water - Dom Turner & the Rural Blues Project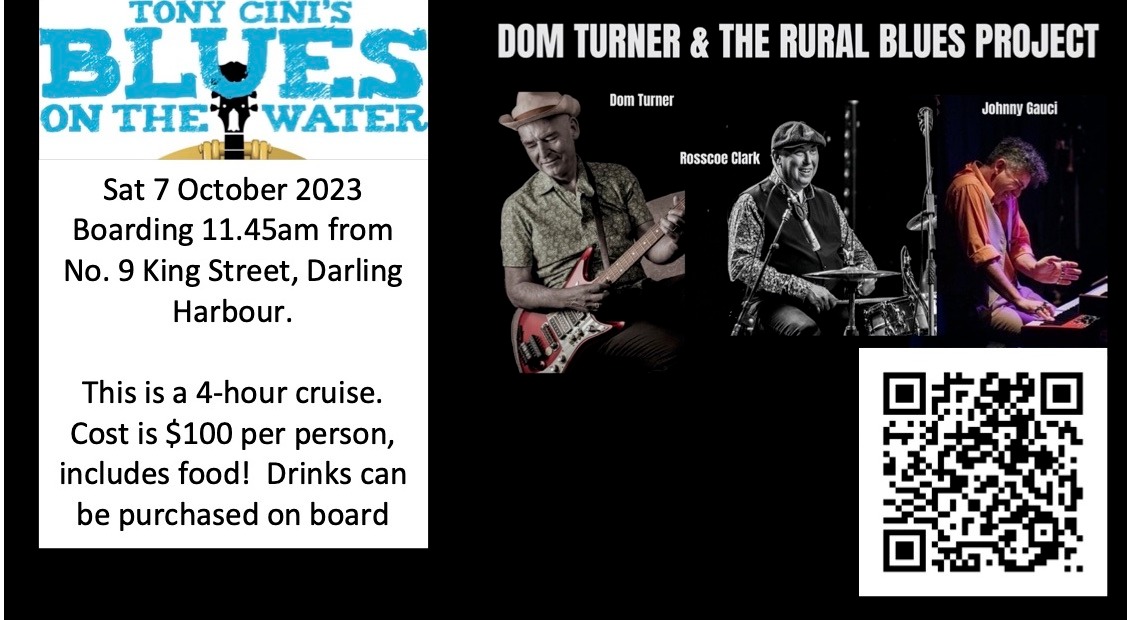 Our next Blues on the Water cruise is boarding on Saturday, 7 October and is guaranteed to tick all boxes with Australian Blues "legend" Dom Turner performing with his Rural Blues Project.

Their debut album 'Sit Tight' hit the ABARAC charts at Number 1 in February 2023. Expect to hear upbeat, raw, electrified versions of 20th century guitar-based blues songs — from Robert Johnson to Lead Belly, Fred McDowell to RL Burnside. The band breathes new life into old songs for 21st century audiences.

Dom is best known as the guitarist, lead vocalist, and founding member of the iconic Australian blues group, The Backsliders.

Sat 7 October| boarding 11.45am from No. 9 King Street, Darling Harbour.

This is a 4-hour cruise. Cost is $100 per person, includes food! Drinks available on board.
Location
BOAT - Harbour Spirit
No. 9 King Street Wharf, Darling Harbour NSW 2000