International Singing Sensation MIRUSIA in SONGBIRD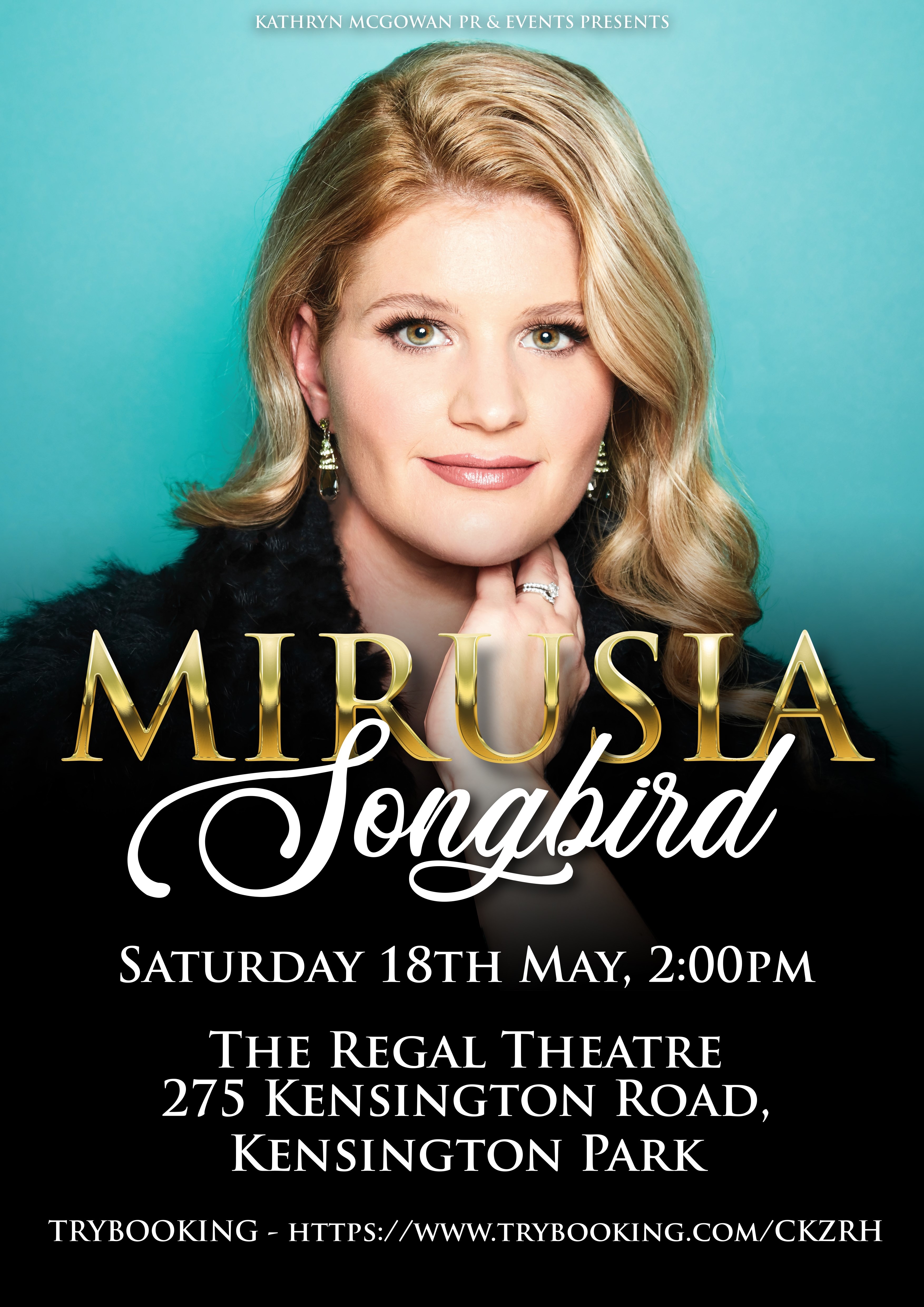 About
Having gained international recognition as the featured soprano soloist with André Rieu's Johann Strauss Orchestra Mirusia's performances often blend classical and crossover styles, allowing her to captivate audiences with a wide range of musical genres.

Mirusia's concert "SONGBIRD," is set to showcase her journey through the songs that influenced her musical career. The selection of songs mentioned, such as "Pie Jesu," "Amazing Grace," "The Greatest Love Of All," "The Long and Winding Road," "Send in the Clowns," "I'll Never Find Another You," and "Somewhere," reflects her diverse musical repertoire, encompassing classical pieces and well-loved pop and crossover hits.

Her vocal prowess and emotive performances have earned her accolades from audiences and critics alike.

"A once in a generation voice" David Prior - ABC Radio

Don't miss MIRUSIA and her band for one very special performance at The Regal Theatre!
Date
Saturday 18 May 2024 2:00 PM - 4:00 PM (UTC+10:30)
Location
Regal Theatre
275 Kensington Rd, KENSINGTON PARK SA 5068