Singing Class for 50 and Over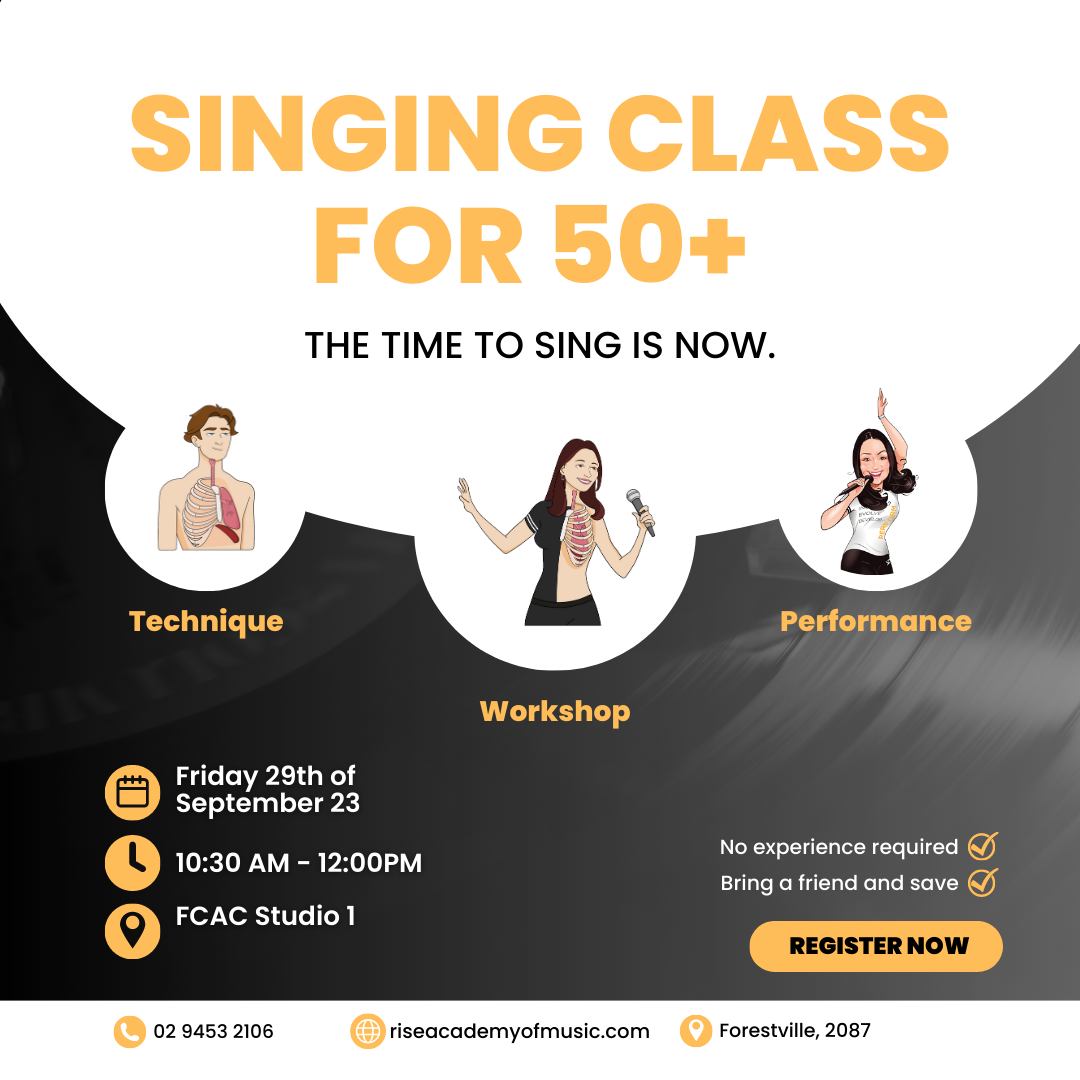 About
In this class, you will learn important techniques to support and improve your voice, as well as have the opportunity to work with and learn from your peers. Our focus will be on building a supportive community where everyone can feel comfortable expressing themselves through music.

Throughout the course, you will learn a variety of vocal warm-up exercises to prepare your voice for singing, as well as techniques for breathing, posture, and vocal projection. We will also explore different genres of music and practice harmonizing and blending our voices together.

Whether you are an experienced singer or new to the craft, this class is designed to help you develop and strengthen your voice, answering any burning questions about singing while also providing a fun and supportive environment for you to enjoy.
Date
Friday 29 September 2023 10:30 AM - 12:00 PM (UTC+10)
Location
Forest Community Arts Centre
6 Darley Street, Forestville NSW 2087