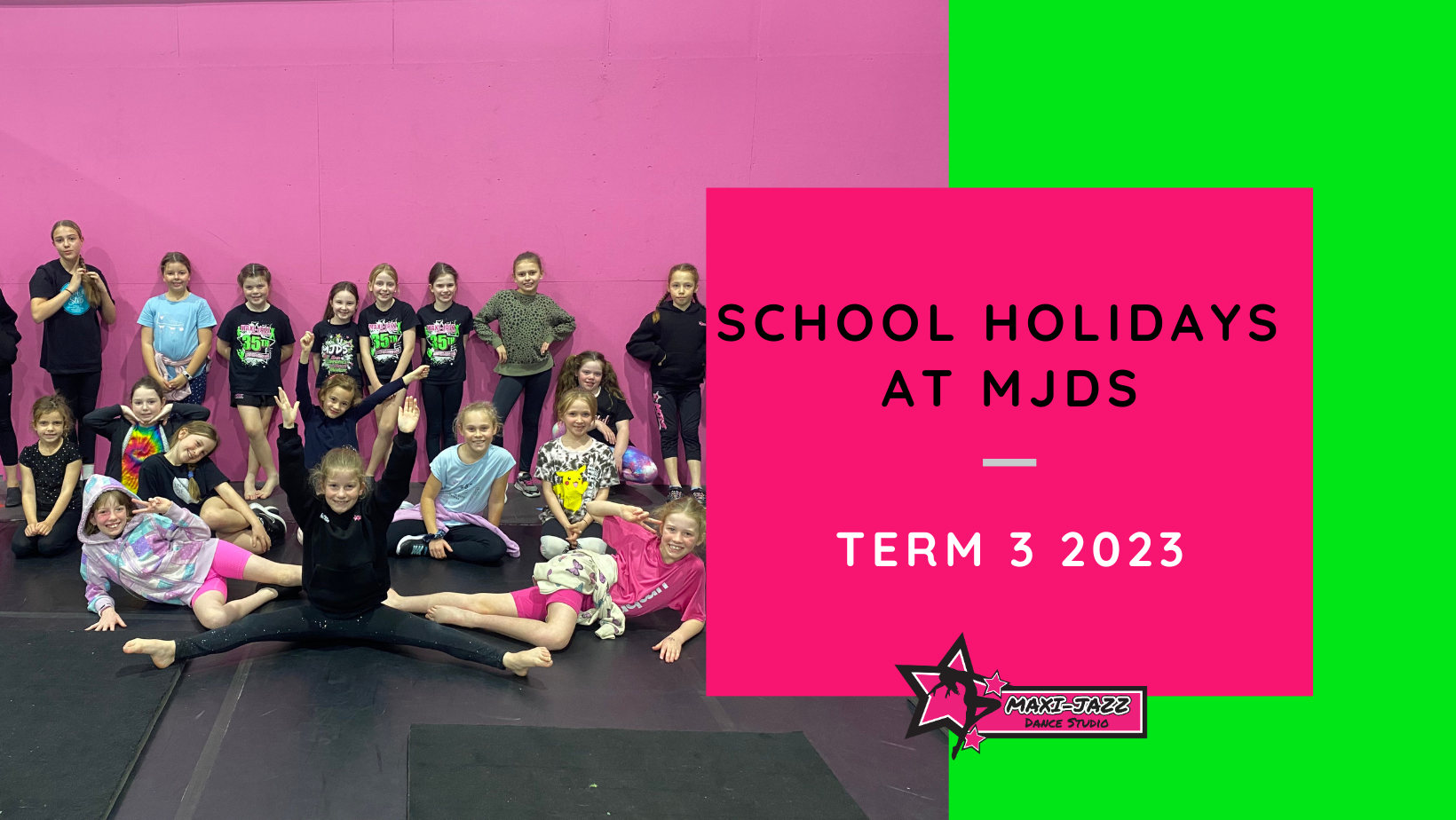 About
We are so excited to release our School Holiday Events for Term 3!
We've got something for everyone, with events happening across both weeks of the school holidays.

WEDNESDAY 27TH SEPTEMBER (first week of the holidays)
MJDS Creative Camp 🎨 9:00am - 5:00pm 🎨 Ages 3 and up!
Join us for a half or full day full of art, craft, dance and creative expression! 👩‍🎨

MJDS Movie Night Sleepover 🍿 5:30pm 🍿 Ages 7+
Come along for a night full of fun! We'll be watching previous MJDS Concert DVDs, having dinner and making a fun craft with the option to sleepover at our MJDS studio! 🤩

TUESDAY 3RD OCTOBER (second week of the holidays)
MJDS Teddy Bears Picnic 🧸 9:30am-11:30am 🧸 Ages 2-6 yrs
Bring your favourite teddy along for a morning full of fun including teddy bear games, craft and morning tea!

WEDNESDAY 4TH OCTOBER
MJDS Barbie Pamper Party 💖 9:00am-12:00pm 💖 Ages 6-12 yrs
Come along for a morning of fun and pampering including hair braiding and nail painting!
Location
Maxi-Jazz Dance Studio
42C Stenhouse Drive, Cameron Park NSW 2285