Wendy Rule House Concert - Ocean Grove, VIC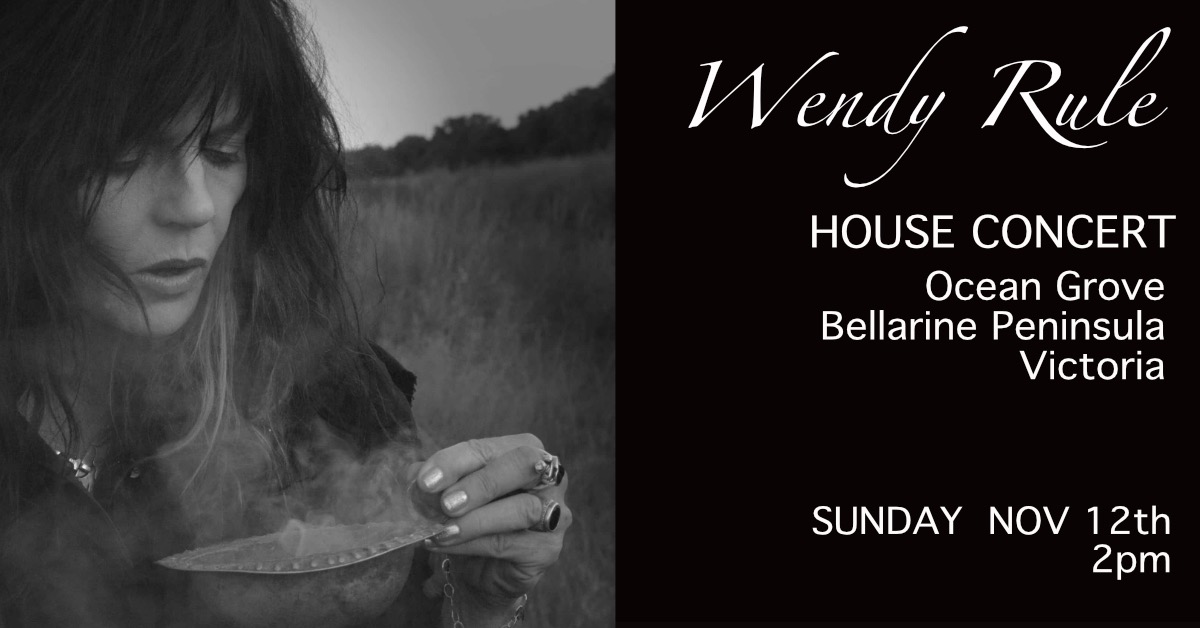 About
Join Visionary Songstress Wendy Rule for a very special house concert at The Alchemarium, a beautiful temple in Ocean Grove, on the Bellarine Peninsula in Victoria.

Wendy will share songs and stories from her extensive back catalogue, as well as new songs from her upcoming album, Meadowlark.

For those who choose, there is an add-on option of a half hour guided mediation ritual before the concert, where Wendy will guide us into a sacred Underworld journey.
Date
Sunday 12 November 2023 2:00 PM - 5:00 PM (UTC+10)
Location
The Alchemarium
4 Pinoak Court, Ocean Grove VIC 3226