CU @ Girrawheen Library - Sustainable Exploration Activities

About
The Children's University has partnered with the City of Wanneroo to offer a CU @ Learning Destination Day.

Join us at the Girrawheen Library to explore ways to turn trash into treasure!
Participate in 2 concurrent workshops during your chosen session time.
A ticket covers ONE child and guardian, if you have multiple CU members, you will need to book another ticket.
Parents must attend the workshop as supervising guardians.
Workshop 1 - Upcycled Craft
Using recycled CDs and DVDs as well as other recycled materials you will create beautiful suncatchers to decorate indoor or outdoor spaces. Come along and join Anne from Girrawheen Library to use your creative skills and have fun whilst helping the environment by reducing landfill.
Workshop 2 - Community Garden Activities & Tour
Learn how you can save food scraps and other organic waste and turn it into a beautiful soil to help plants grow with Meg from Nutmegz Education. By rescuing resources and reusing what's around us, you can create productive growing spaces, just like the Girrawheen Community Garden.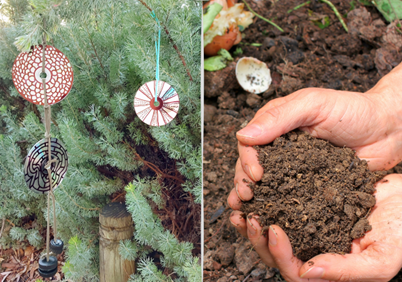 Privacy Disclaimer:
I understand that the personal information relating to my child and myself, which I have provided, will be collected in accordance with the Privacy Policies of Edith Cowan University (ECU) and The University of Western Australia (UWA) for the purposes of administering the Children's University Australasia (CUA) program and promoting CUA activities. This may include sharing some information with collaborating CUA institutions where it is reasonable to do so, who may use this information in accordance with their own privacy policies and processes. ECU manages personal information in accordance with its privacy policy (https://www.ecu.edu.au/supplemental/privacy) and all applicable privacy laws. I understand that I have the right to access my and my child's personal information held by ECU, and that I may contact ECU in relation to this personal information at any time.
Location
Girrawheen Public Library
6 Patrick Court, Girrawheen WA 6064