North East Line 150 Year Celebrations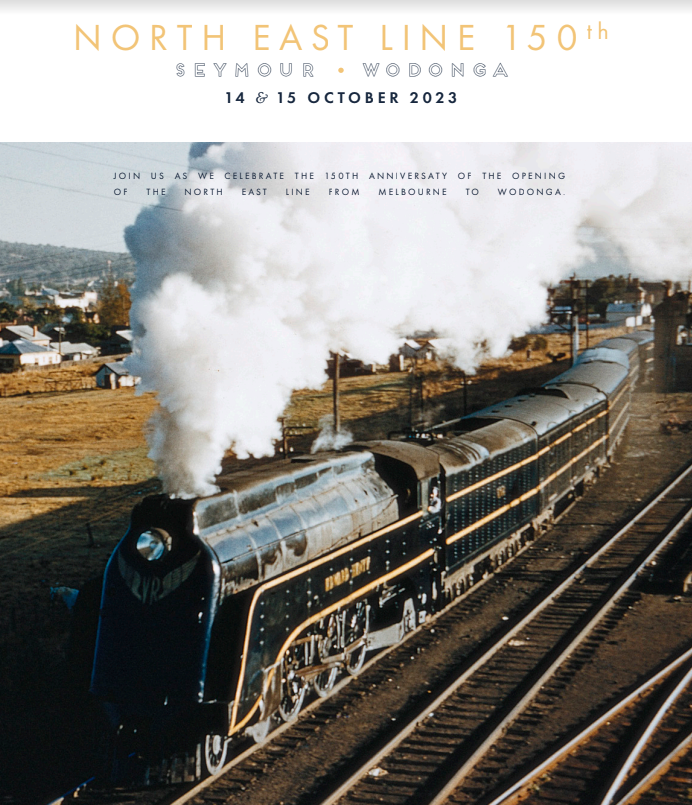 DAY 1
Saturday 14 October 2023
Join at Seymour Railway Station this morning for the official opening of our celebration. Take in the displays in the heritage
dining room and enjoy the refreshments. Lunch will be available in the nearby J.W. Elliot Reserve courtesy of V/Line.
This afternoon board our heritage train for a round trip journey from Seymour to Benalla. For those unable to join at Seymour
boarding is also from Avenel, Euroa or Violet Town. Our train will pause in Violet Town in respect to the Southern Aurora
accident that took place here on 7 February 1969. Light refreshments will be available onboard for purchase.
DAY 2
Sunday 15 October 2023
Our celebration continues with a big day on the rails. Our train will head for Benalla before continuing to Wangaratta,
Springhurst, Chiltern and Wodonga. Passengers are invited to join and leave the train at any of these locations. Light refreshments and lunch will be available onboard for purchase.
There is around an hour in Wodonga before returning to your chosen embarkation station.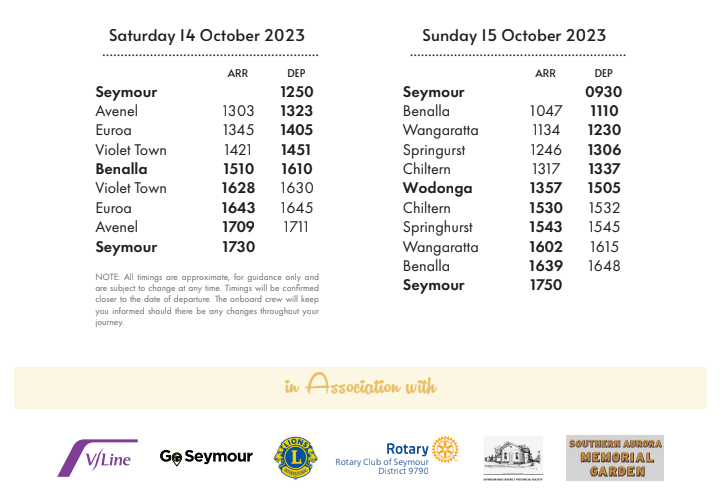 Contact Details:
Email: info@srhc.org.au
Urgent Enquires - Phone: 0477 707 411