MGLC and shOUT Sing About LOVE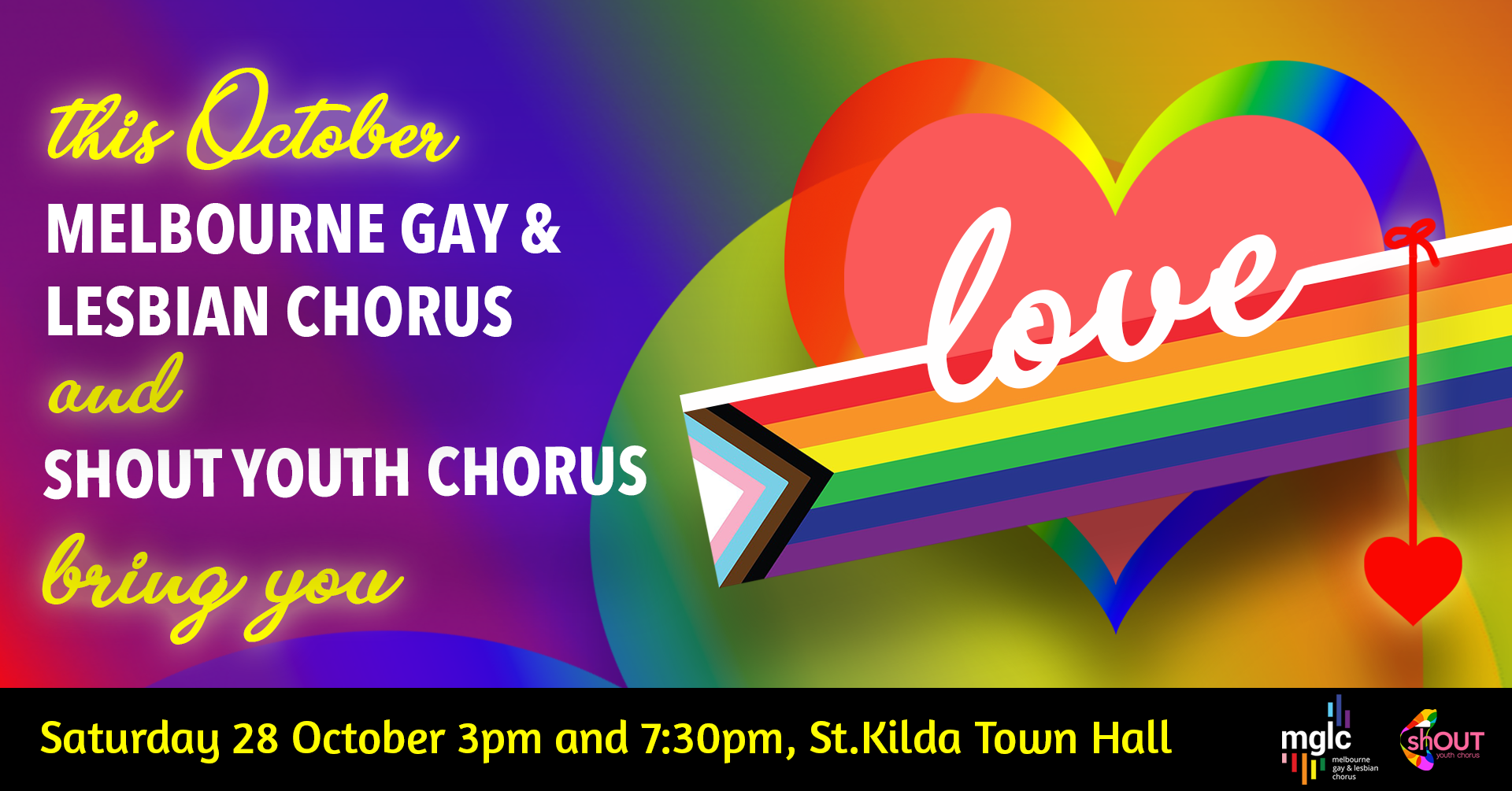 About
Love blooms in countless shades and forms. Love, with its exhilarating rush of endorphins and a sense of limitless possibility, is what makes life truly extraordinary.

This October, join us in a celebration that transcends boundaries and embraces diversity. Australia's first LGBTQIA+ choir, MGLC, takes the stage with Australasia's first LGBTQIA+ youth chorus, shOUT, at the iconic St Kilda Town Hall. Our voices intertwine to create a symphony that resonates with hearts far and wide.

From timeless ballads to anthems that stir the soul and ignite the spirit, our performance is a tribute to the myriad shades of love that colour our lives. Beyond the music, we share our authentic selves, creating a space of belonging and solidarity.

This is more than a concert; it's a symphony of our stories, our struggles, and our victories. Let MGLC and shOUT's "LOVE" be a reminder that every hue of love is valid, cherished, and celebrated.

Secure your seats and be prepared to be swept away!
TICKETS ARE GENERAL ADMISSION
Location
St Kilda Town Hall
99A Carlisle St, St Kilda Victoria 3182