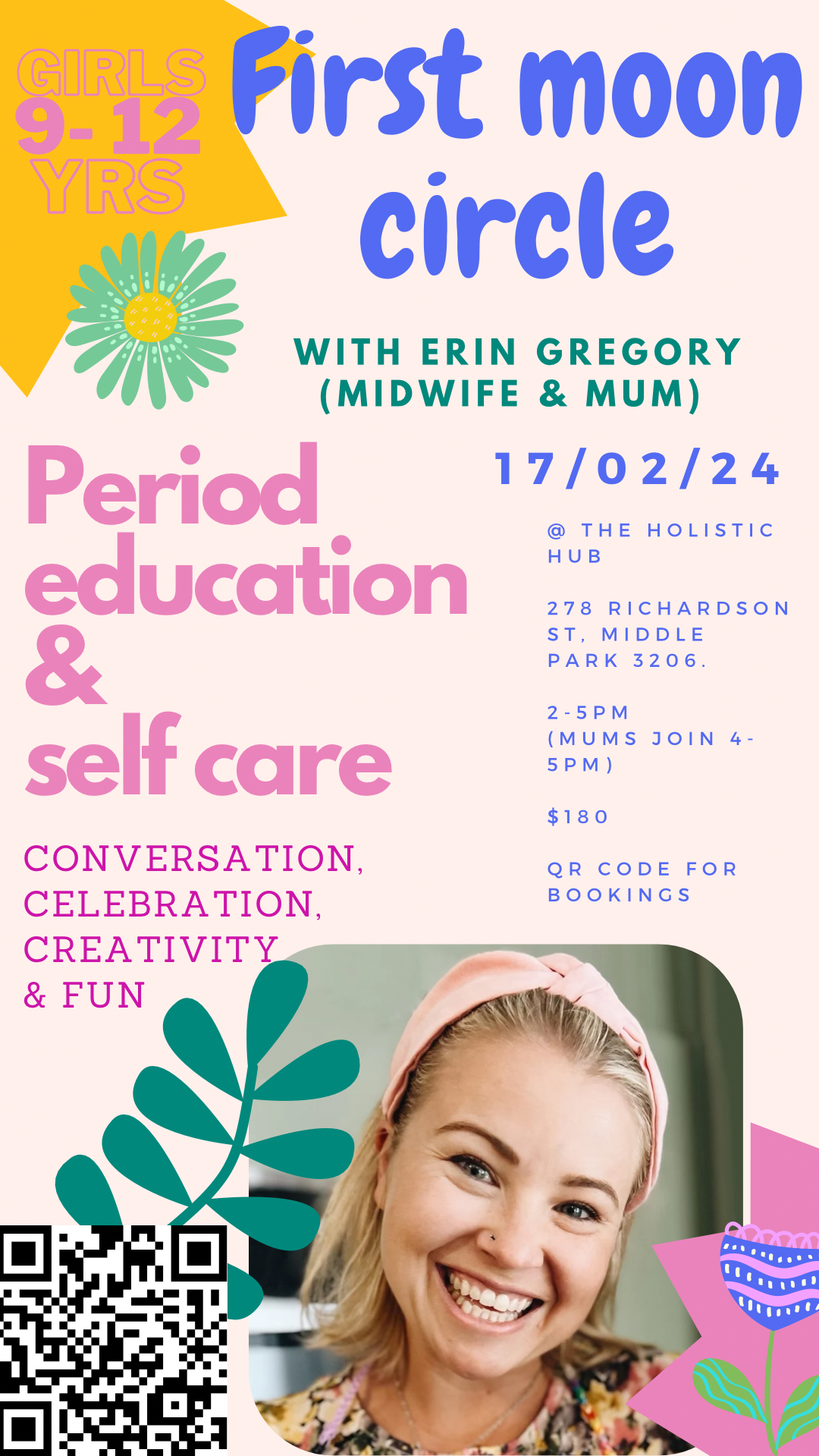 About
First Moon refers to your daughters first period (called Menarche). A First Moon Circle is a group education and celebration of this very important and powerful rite of passage.


Whether they have started their period or haven't yet had their first bleed, this is the perfect space for girls to feel proud, gain knowledge, become empowered and know how to support themselves physically, emotionally and spiritually as they start their first cycle.

The circle includes the joy of conversation with Midwife and Mum Erin Gregory, the creation of a beaded bracelet to celebrate their journey and the support of their Mums for the last hour of Circle (an opportunity to reaffirm your wishes and hopes for your daughters Menarche).
Dates
PRIVATE GROUP - Saturday 17 February 2024
Location
The Holistic Hub
278 Richardson St, Middle Park Vic 3206
Sessions
SESSIONS
DESCRIPTION
STATUS