safeTALK workshop - Byron Bay

is cancelled, we are so sorry.
However, we do have the following workshops available to you.
Click on the event you would like to attend and that will take you to its booking page: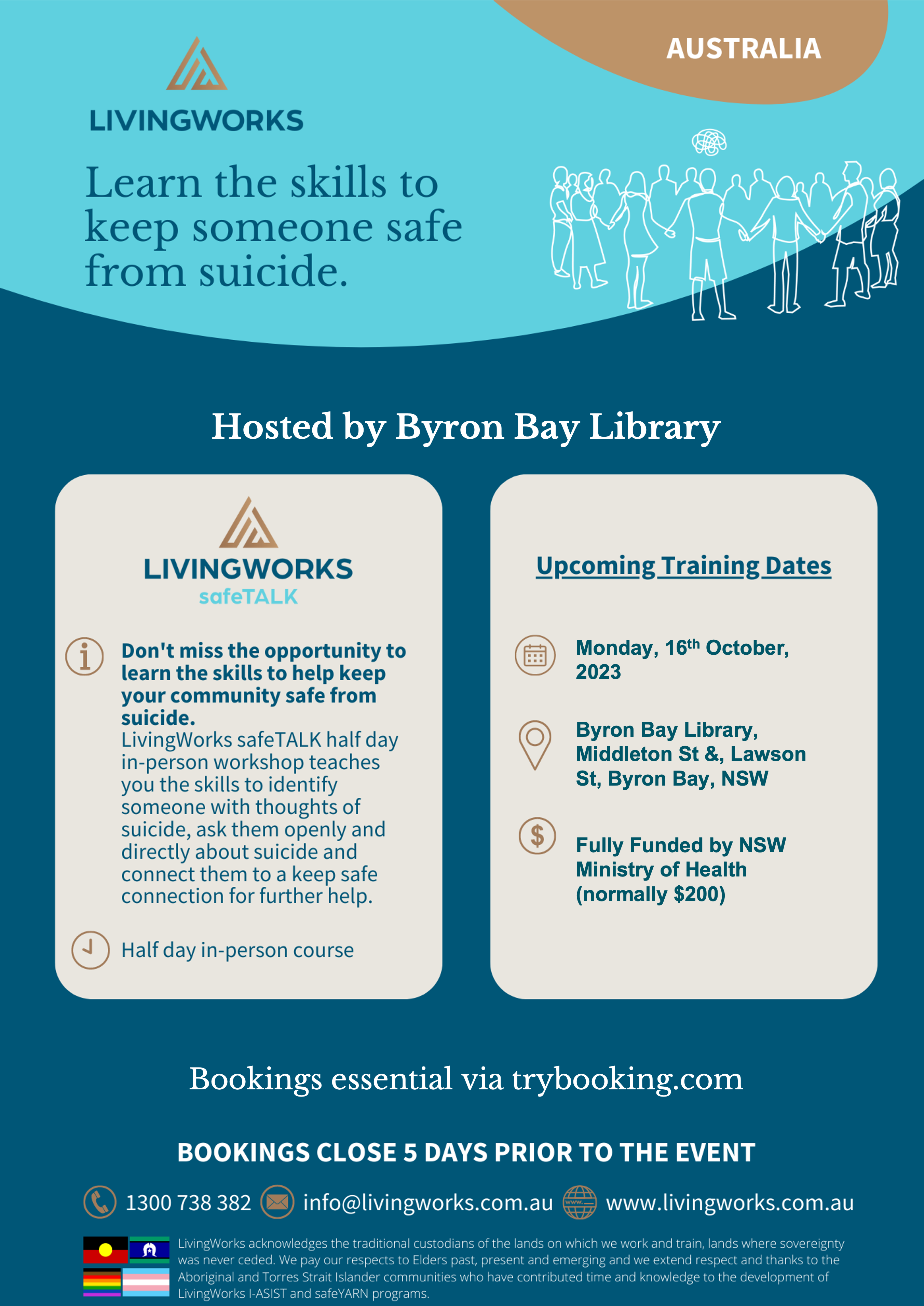 About
LivingWorks safeTALK is an in-person, half day workshop where participants learn how to notice when someone might have thoughts of suicide, how to ask the question directly and safely, and then how and who to refer them on to for further help. SafeTALK also looks at community myths around suicide that prevent us from helping.

Anyone can learn the skills to help with suicide. In fact, family, friends, co-workers, teachers and peers are well-placed to observe suicide warning signs, provide emotional support, and help connect people with mental health and suicide prevention services.

safeTALK is suitable for most everyone over 15 years old, though if you have been recently and closely bereaved by suicide, we recommended you delay training for a few months or until you feel ready.

To read more about SafeTALK and other LivingWorks training, including the evidence, please visit www.livingworks.com.au.