SHELLHARBOUR SLSC JUNIOR - Pool Swim (SOLD OUT)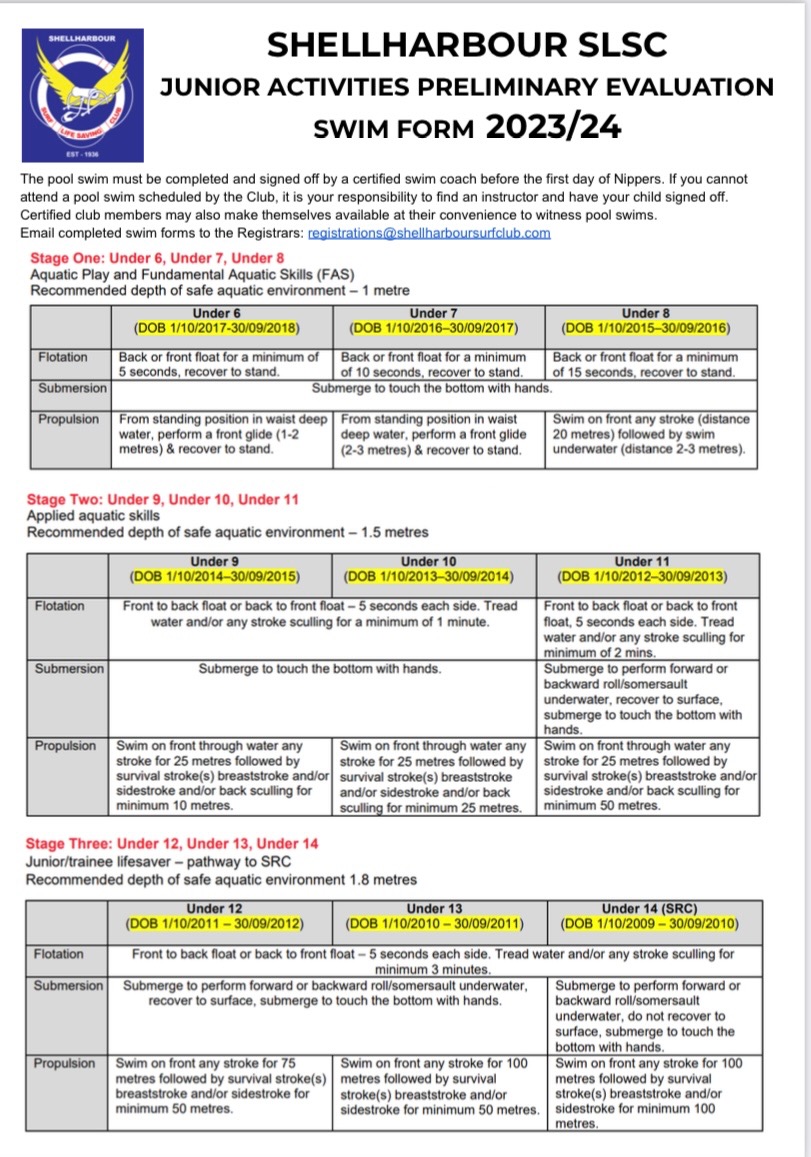 About
Every Nipper prior to the season beginning is required :
1. To be registered with Shellharbour SLSC. If you are not registered yet, please go to https://shellharboursurfclub.com/How_To_Join.php
2. Complete a pool swim as per age group requirements (as above)

We require the first and last name of the nipper for each booking, so we can run a schedule for the day.
Dates
Sunday 24 September 2023 (UTC+10)
Location
Oakflats Swimming Pool
Kingston and Hope Street , Oakflats NSW 2529
Sessions
SESSIONS
DESCRIPTION
STATUS