The Boîte presents 3 Songs for 3CR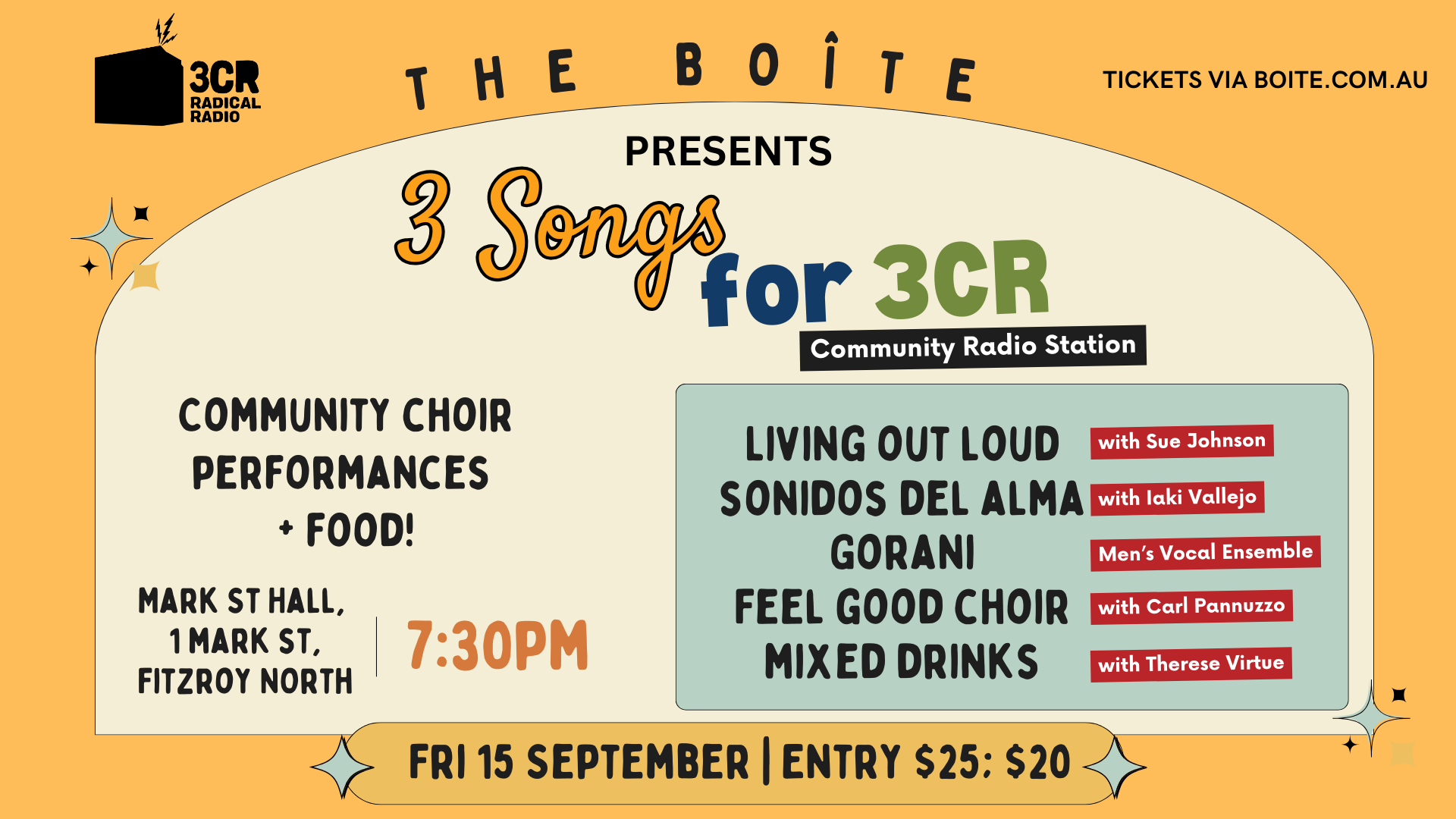 Each year in conjunction with the 3CR Radiothon, singers and artists gather to present a fundraising concert to support the Station.

For listeners looking for an alternative perspective, or the voices of the unrepresented, 3CR, 855AM, is the place to go.

For musicians, Music Sans Frontieres, presented by The Boite, and the host of other music programs on the 3CR airwaves offer airplay and opportunities nowhere else available.

Five community choirs will be joining forces to fill a night with song. Enjoy songs and tunes from Living Out Loud with Sue Johnson, Sonidos del Alma with Iaki Vallejo, Gorani men's vocal ensemble, Carl Pannuzzo's Feel Good Choir and Mixed Drinks with Therese Virtue.

Come along and support them, and Melbourne's boldest community broadcaster.
Location
Mark Street Hall
1 Mark St, Fitzroy North VIC 3068