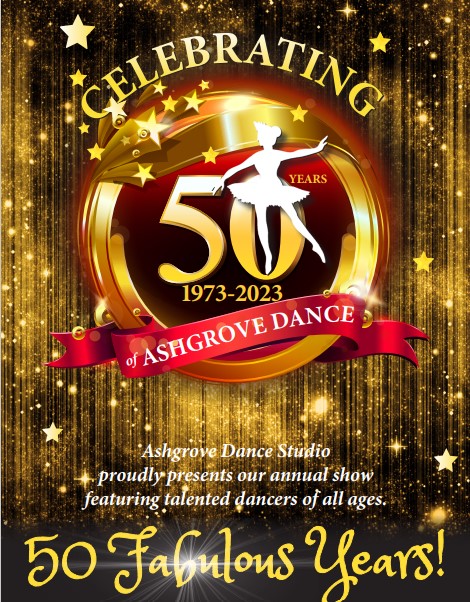 50 Fabulous Years (SOLD OUT)
Ashgrove Dance Studio proudly presents our annual show this year celebrating 50 years of our studio. We are thrilled to again feature our talented dancers of all ages in this years production 50 Fabulous Years!
We are presenting a special short ballet for the Senior Ballet Students, Harem inspired by the Arabian Nights stories.
Under The Big Top encompasses all the fun of the Circus for our Junior students.
After interval the Glitter and Glamour of Broadway comes to Ashgrove with Celebration!
We'll revisit some of our favourite dances from over the 50 years as well as a mix of fantastic new numbers featuring our Senior students and Adult performers in Ballet, Contemporary, Hip Hop, Tap with plenty of sequins and toe tapping tunes.
Location
Draney Theatre - Marist College Ashgrove
Glenlyon Drive entrance, 
    


        

Sessions


        


            


                


                    


                        SESSIONS
                    


                    


                        DESCRIPTION
                    


                    


                        STATUS