Melbourne Recorder Academy Workshop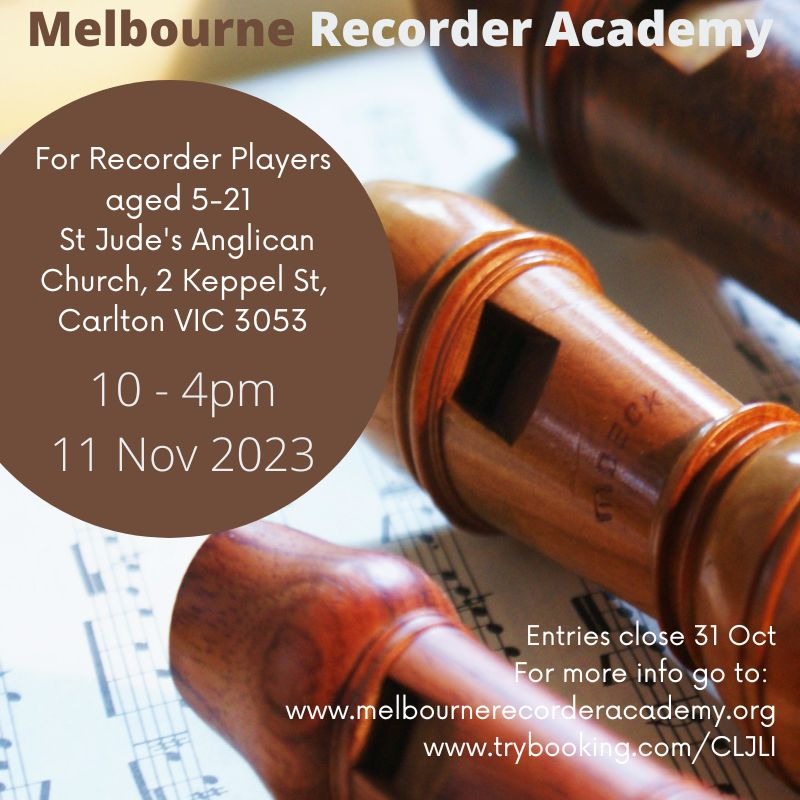 Workshop for recorder players aged 5-21. Recorder teachers include Ruth Wilkinson, Ryan Williams, Hannah Coleman, Rachel Snedden and Alexandra Bailliet-Joly.

Tiered levels ranging from beginner to advanced levels & pre-professional of recorder playing. Workshop will present recorder repertoire from the medieval, renaissance, baroque to contemporary ensemble playing.
Please bring lunch, a music stand, water bottle, a pencil and your recorders.
Workshop starts at 10am and ends at 4pm.
Cost: $20 Beginner and Intermediate levels
$30 Advanced and Pre-Professional levels.
If money is preventing you from coming to this workshop please contact us.
Location
St Jude's Anglican Church
Carlton VIC 3052