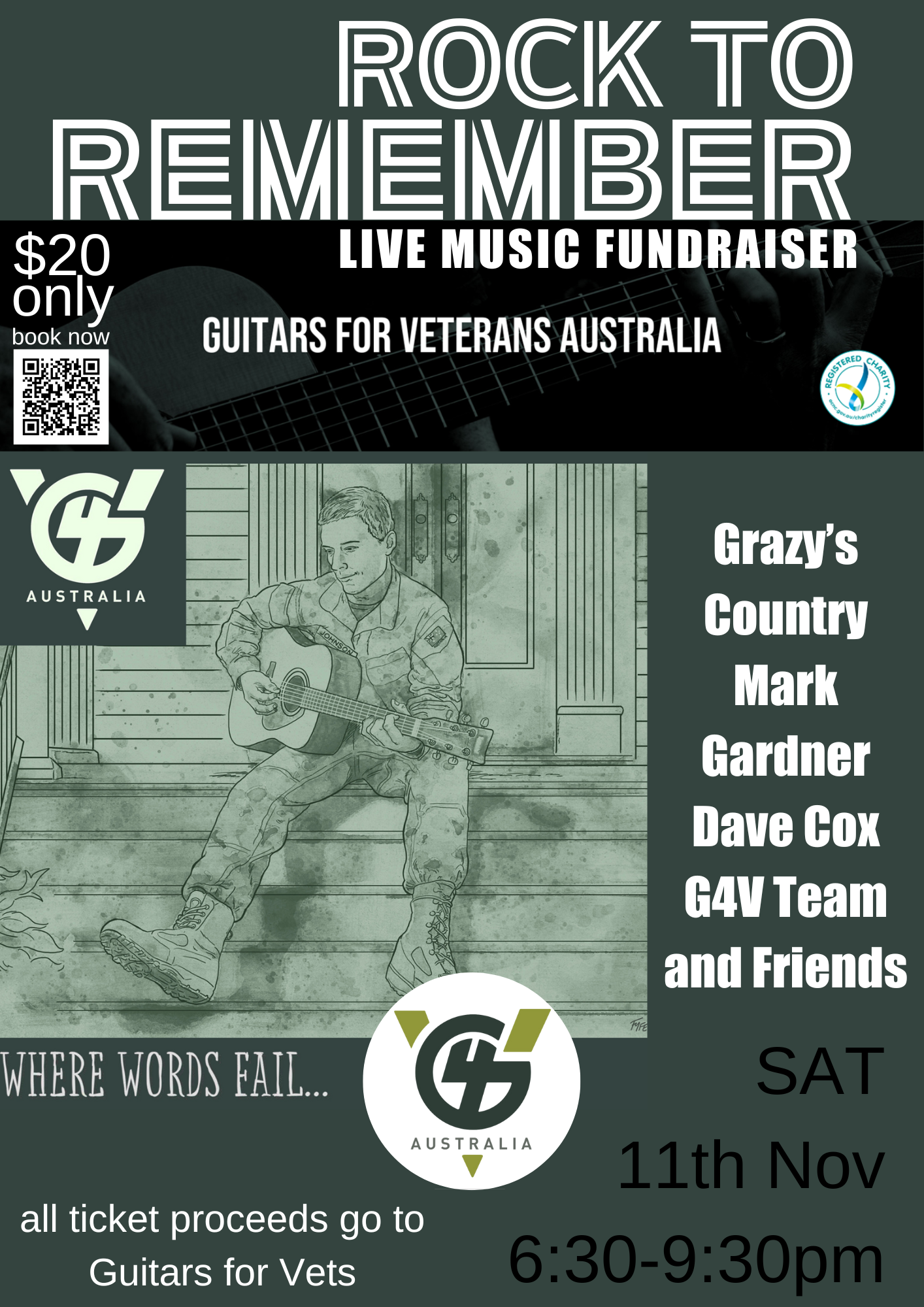 About
Rock to Remember - "Where Words Fail, Music Speaks"

Mission
To support Australian veterans with music lessons, guitars, and teach them how to play the basics of guitar.

Approach
We assist those that served by seeking donations of used or new guitars, together with financial support for lessons. G4VA co-ordinates veterans and delivers a structured professional guitar training program of 10 lessons and a free guitar. Guitars For Vets Australia is an ACNC not-for-profit organisation with a simple objective to assist veterans discover the joy of music in the form of the simple guitar - strings and wood.

Come enjoy an evening listening to some amazing music and raising some money for this wonderful organisation.

Tickets are $20 with all proceeds going to Guitars for Vets

Feel free to hit the donate button.
Location
Peninsula Beer Garden - Velvet Lounge
215 Browns Road, Boneo Victoria 3939