AMWF - Caring for Students, Graduates & Interns - On Demand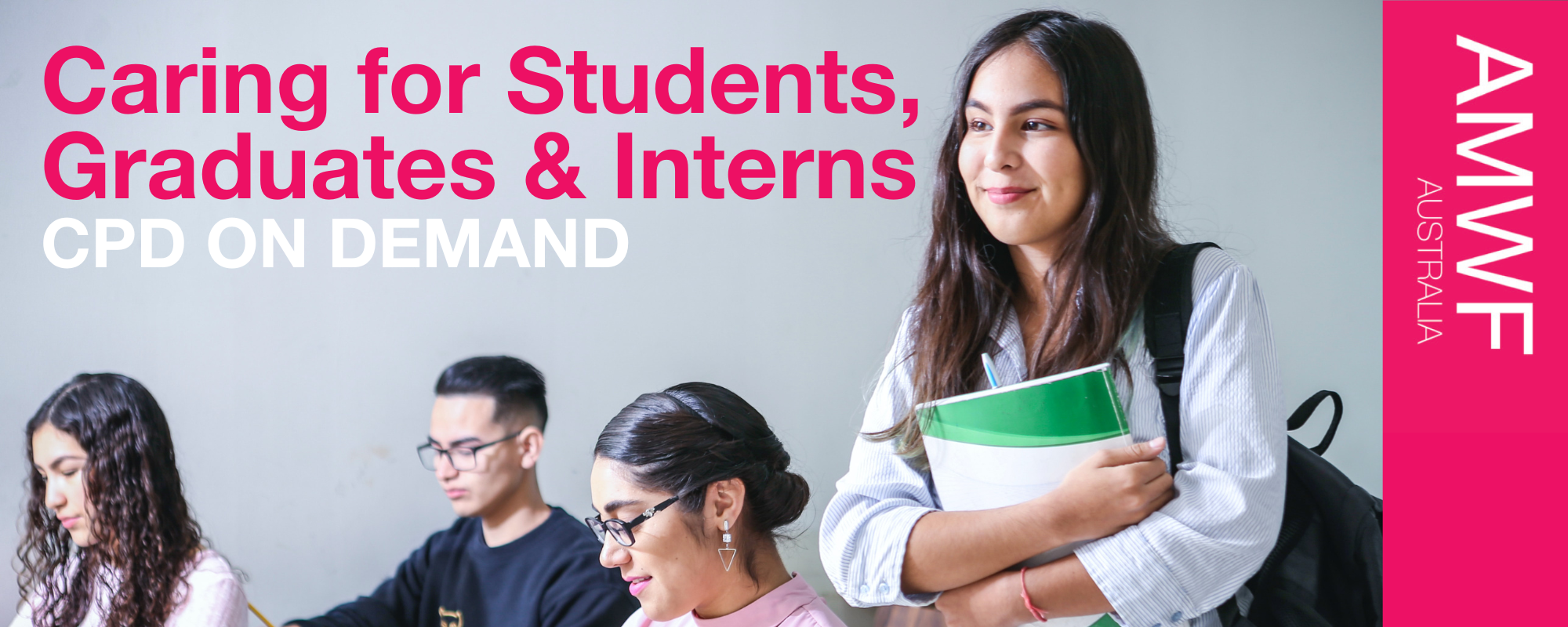 The ACA is proud to present our fifth wellbeing event in the AMWF Toolkit series. Originally held 31 August 2023, the webinar features Kukame McPierzie (Woods Bagot), David Gulland (Hassell), Kali Passmore (Gresley Abas) and Lee Yang Yang (eMAGN) on Caring for Students, Graduates & Interns in Practice.
Byron Kinnaird also shares the Wellbeing of Architects research on students and wellbeing, and John Doyle (RMIT and the AASA) offers the university perspective.
Studying architecture can be a stressful process, which takes place at a particularly vulnerable point in our lives. The transition to architecture school, with high workloads, long hours and competing deadlines, often comes with financial and accommodation stresses, and the need to combine study with work.
For this webinar, we are delighted to present a terrific panel of guest speakers from university and practices of different scales. ACA WA President Kukame McPierzie facilitates the conversation and shares his own learnings.
For speaker bios see the ACA website.
COST
Members $10
Parlour Collective Members $10
Non-Members $20
CPD
Viewing of the complete recording and submission of answers to CPD questions will deliver 1 formal CPD point.
Learning outcomes: After completion of the webinar, participants will gain a better understanding of wellbeing issues for students and a range of approaches taken by practices to care for their students, interns and graduates.
Units of Competency and Performance Criteria: Practice Management and Professional Conduct – PC 1 and PC 2
APBSA Core Area: Practice Management
The webinar includes recorded Q&A with the speakers and a self-checked CPD task. Certificates will be provided following participation in the full webinar and online submission of answers to CPD questions.