2023 MRIWA PhD Research Showcase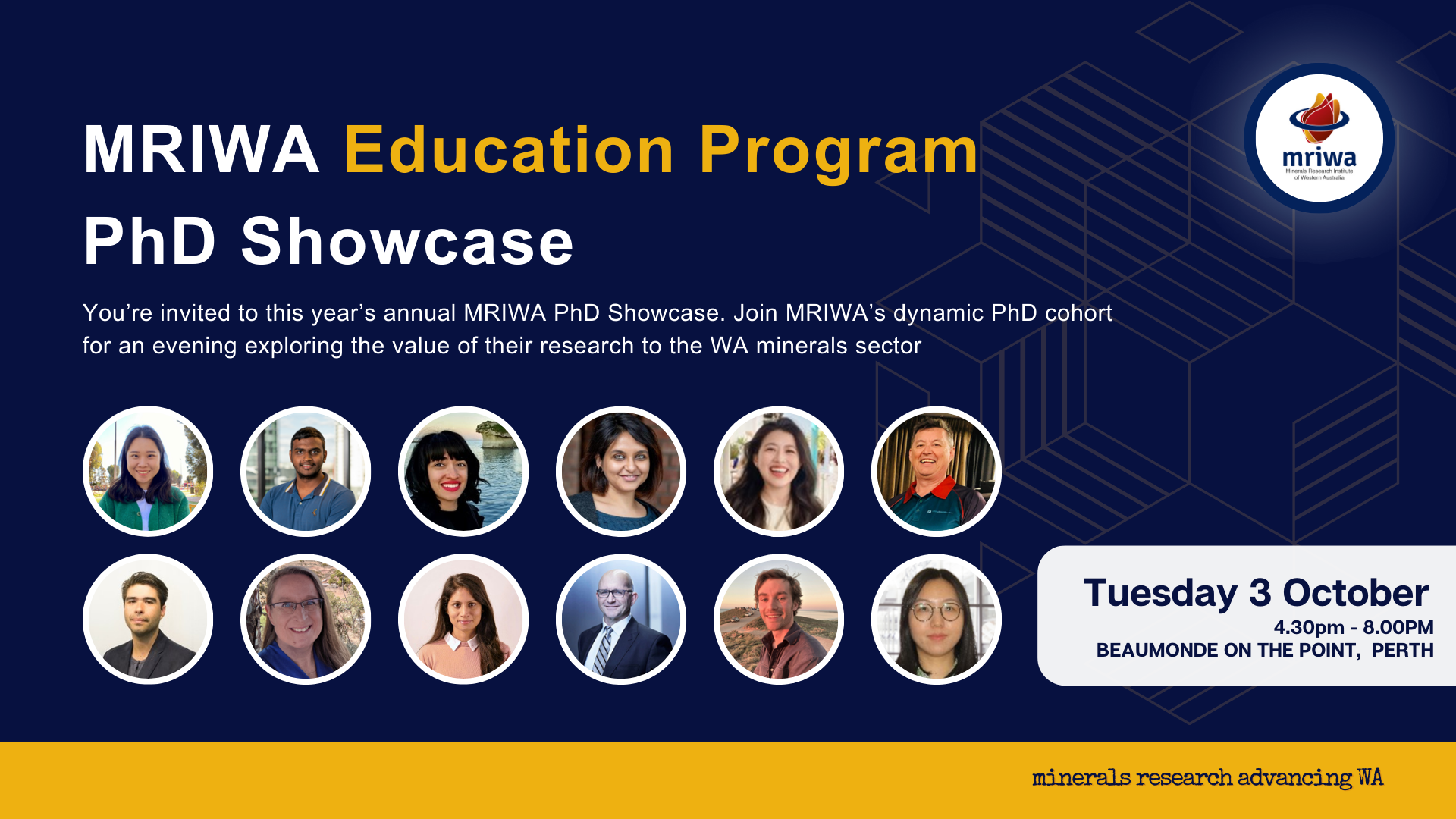 About
The Minerals Research Institute of Western Australia (MRIWA) supports exceptional PhD students undertaking research into the challenges and opportunities facing the State's minerals industry.

In the annual MRIWA PhD Research Showcase, members of this cohort share the outcomes and potential of their projects with an audience of guests from the industry and research communities, and explore the significance of their work in relation to real-world issues.

Come along to meet these future minerals research thought-leaders and join discussion about the innovative and dynamic future of the minerals sector in Western Australia.
Location
Online event access details will be provided by the event organiser