MTB Skills Development: Lower-Intermediate: You Yangs (SOLD OUT)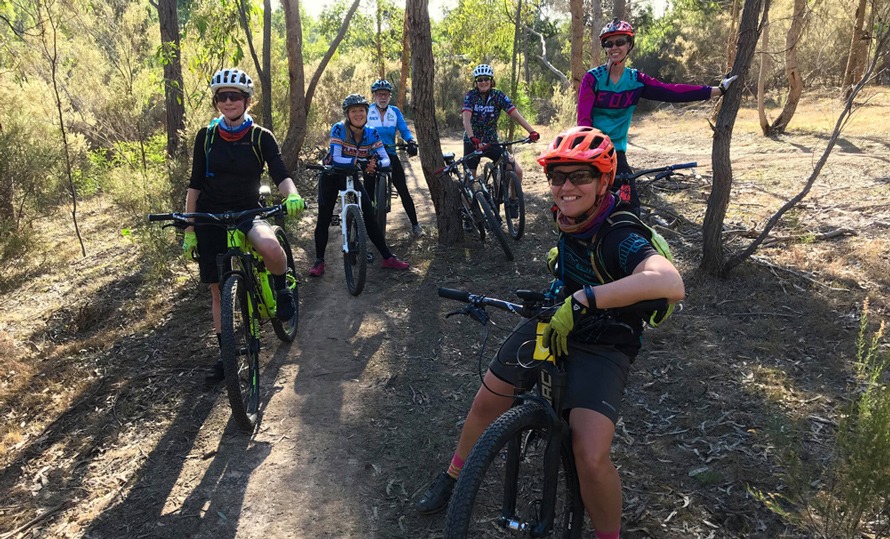 A single 2 hour session ideal for confident-beginner to early-intermediate mountain bikers. Improve your skills and gain more confidence riding single-track!
Your skill level: You are confident riding most green trails, and have at least a basic understanding of body position, gears and braking. You may have attempted some blue trails, but find that you need to walk some obstacles, and have difficulty getting around tight corners, either up or down. Perhaps you have had some falls, and/or find yourself unsure of how to tackle some obstacles and progress your skills to be able to ride a variety of blue technical features with more confidence.

Session content: We will quickly revise the fundamentals of body position, braking and cornering, to make sure you are building your skills from a solid starting point. We will then get into some more advanced cornering/switchback techniques (both up and down), and an introduction to obstacle management. E-Bikes are welcome.
Group size limited to 5 participants so you will have individual attention from your coach Cazz, with lots of opportunity for practice!
Suitable for 16 years and over, or 14-15yo if accompanied by a parent or guardian (who is also booked into the session). Note in the ticket options there is a discounted duo ticket available for 1 Adult & 1 Teen to accommodate for this scenario.
​Program Duration: 2 hours of coaching
Investment: $130 per person
Upcoming Sessions: Saturday 14th October 2023
Session Times: 1pm-3pm
Location
You Yangs MTB Park
Drysdale Road MTB Car Park, Drysdale Road, Little River Vic 3211