Seniors Perform 2022 - Mangoes, Marrows and Mellowing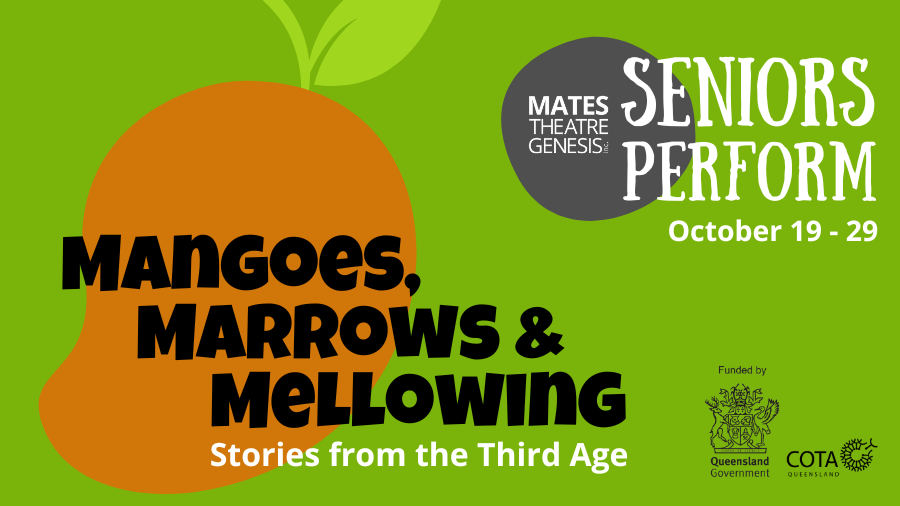 About
**Tickets $10 each available at the door**
Following on from its inaugural launch in 2021, and as part of Queensland Seniors Month in October, Seniors Perform returns in October 2023. This years stories are about the Third Age written by Seniors and Performed by MATES members. Seniors Perform is an opportunity for seniors to take on new challenges in all aspects of theatre.
Performances will be held at the Donald Simpson Centre (DSC), 172 Bloomfield Street, Cleveland.
Location
Donald Simpson Community Centre 172 Bloomfield Street, Cleveland QLD 4163
172 Bloomfield Street, Cleveland QLD 4163