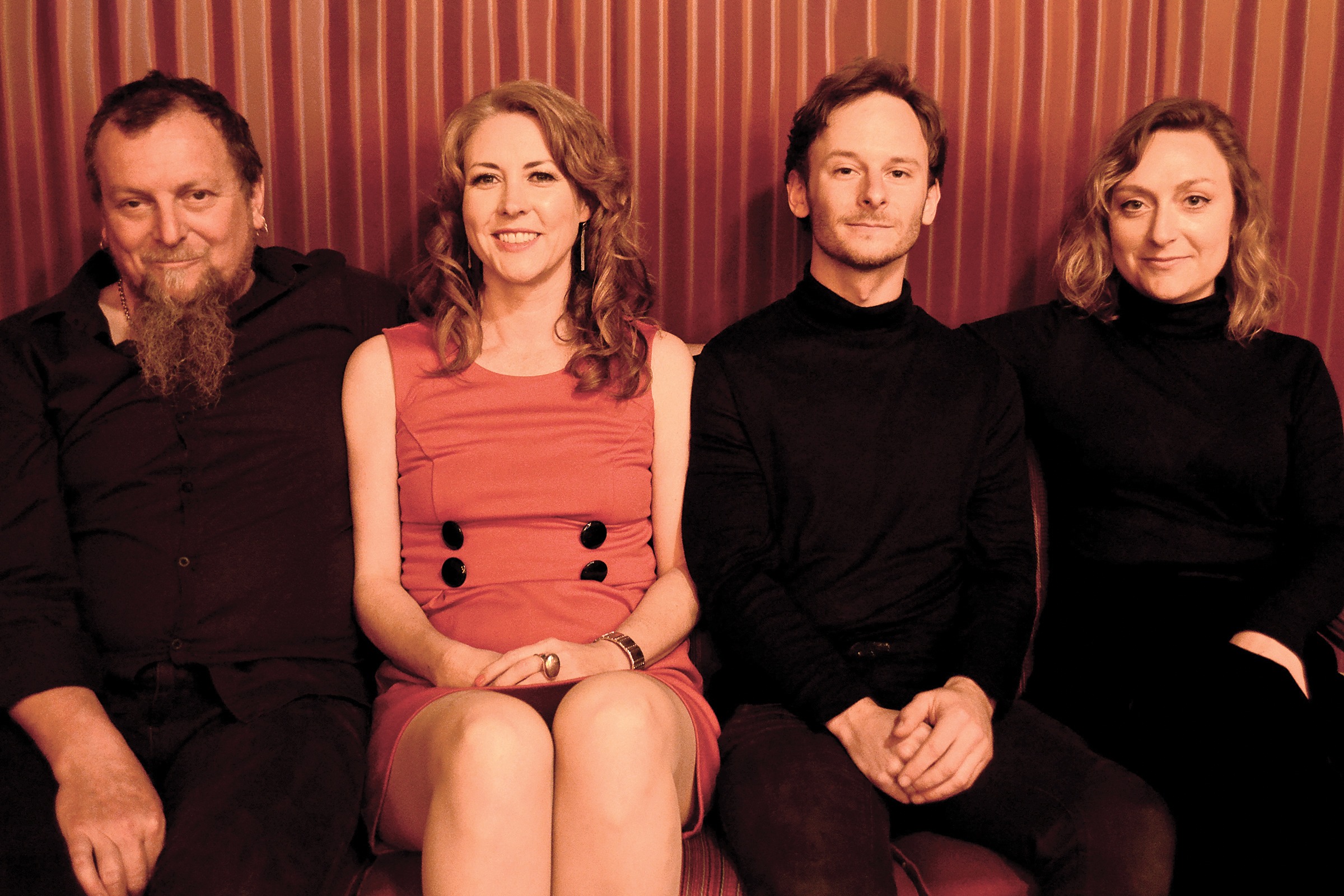 About
Live favourites and multiple ARIA award winners The Audreys have a new lineup and are back at Trinity Sessions for a very special concert. Americana/alt-country darlings The Audreys began as university buddies and songwriting duo Taasha Coates and Tristan Goodall, forming in Adelaide in 2004. They released their first album Between Last Night And Us in 2006. The album went on to win that year's ARIA Award for Best Blues & Roots Album and be certified Gold for record sales, catapulting them onto the national stage. In 2008 they released their follow up album, won a second ARIA, and began touring in North America. In 2011 they released their third album Sometimes The Stars, picked up yet another ARIA, and scored a major synch placement in the US show One Tree Hill. In 2014 The Audreys made a music video with Adelaide dance troupe Restless Dance Theatre. That year's album Till My Tears Roll Away was again nominated for an ARIA but lost to John Butler. Taasha missed the whole event because she was in hospital, having just given birth to her second baby.
In 2016 Taasha released her first solo album, Taasha Coates & Her Melancholy Sweethearts, recorded with fellow musician Shane Nicholson. Tristan helped her write the album, so they kind of considered it the fifth Audreys album. Taasha toured solo for a few years, including several visits to the US and the Americana Music Festival in Nashville. In July 2022, Tristan sadly passed away from a long illness. Taasha wrote beautiful tributes to her best friend and musical soulmate on the bands' Facebook page, announcing his death to fans just a few days later. Before retiring from touring, Tristan had given Taasha his blessings for her to continue what they started, and she has been touring with a new line-up since 2021. Taasha and band plan to record a new album in 2023. Many of the new songs were penned with Tristan before his passing, and the album will be dedicated to his memory.
This concert, at Trinity Sessions, one of Tristan's favourite venues will be very special as the new songs get a run with the full band. The concert will include inductions into the SA Music Hall of Fame.
Trinity Sessions is a fully reserved seating concert style venue where the focus is on the music with bar facilities pre-show and interval. The bar is not open during the performances. Trinity Sessions sells a range of beer, wine, cider, soft drinks and small snacks. No BYO drinks allowed and no BYO food allowed into the concert space.
ACCESSIBILITY - Should you require a wheelchair space please contact Roger on 0401122256 or trinitysessions@outlook.com.au to arrange. NOTE: There are only two aisles which are in the middle of the seating; there are no aisles down the sides.
Tix $40 (+BF) Bar from 6.30pm Music at 7.30pm
Location
Trinity Sessions S
318 Goodwood Road, Clarence Park South Australia 5034