Taking Instructions From Clients With Mental Health Issues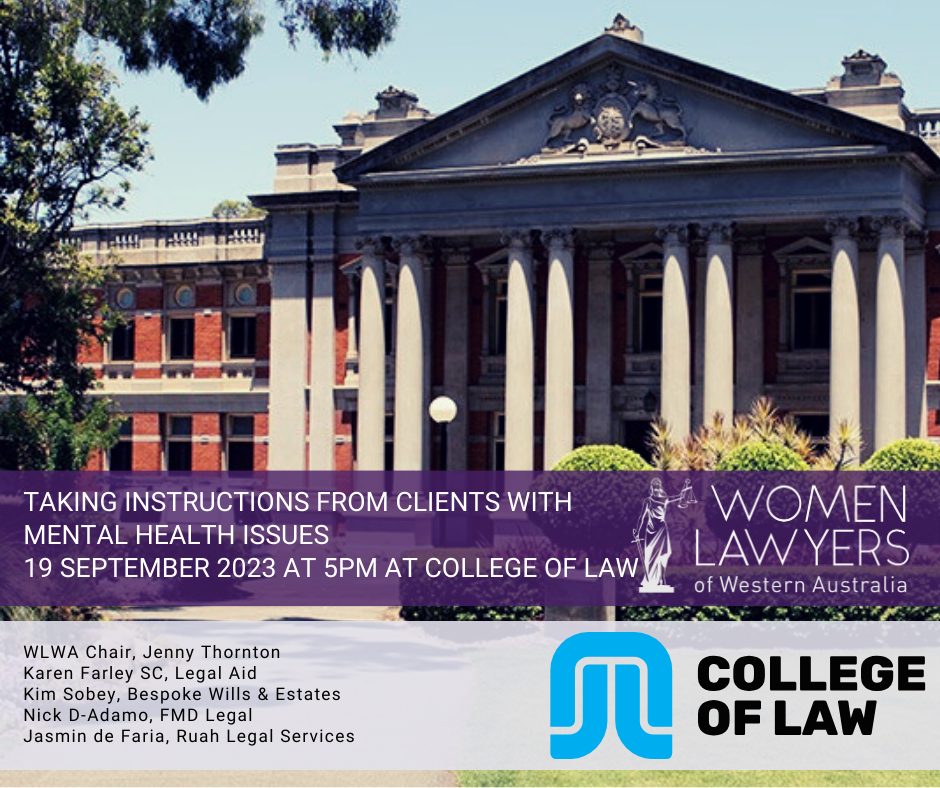 About
We are delighted to announce our CPD program that we have been working on. We have planned a series that focuses on practice management and ethics points on topics that address issues facing most if not all women in the profession in a meaningful and practical way.

When taking instructions from clients, lawyers need to ensure their clients are not suffering from mental health issues which makes them incapable of giving proper and competent instructions and making informed decisions.

Thanks to College of Law, our panel will discuss the ethical and professional issues which arise when, as a practitioner, you are unsure whether your client or another party has the capacity to provide instructions.

This issue is relevant to lawyers practising in all jurisdictions, including criminal law, family law, commercial litigation, wills & estates, and more.

College of Law are kindly providing light refreshments afterwards so stick around and lets catch up!
Date
Tuesday 19 September 2023 5:00 PM - 6:00 PM (UTC+08)
Location
College of Law
Ground Floor, Durack Centre , 263 Adelaide Tce , Perth WA 6000