Sydney Book Launch - Knocking The Top Off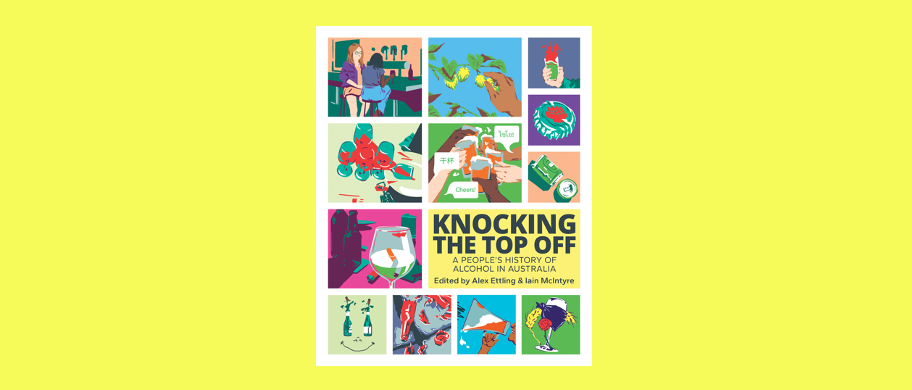 About
Sydney Launch: Knocking The Top Off: A People's History of Alcohol in Australia
6pm, Friday 1 December 2023
Sydney Trades Hall (Atrium)
Speakers: Wendy Bacon, Ken Davis, Terry Irving, Alex Ettling (editor) and MC Lisa Milner.

Complimentary refreshments!

Exploring the who, what, where and why of intoxication, Knocking The Top Off delivers an incisive alternative history of Australia. Through short expositions and deep dives into incidents, periods, groups and individuals, this collection looks at developments in Australian history from the vantage point of workers and marginalised communities, the exploited and oppressed.

Available to pre-order now: https://checkout.square.site/buy/6HPP7Y3BETM4G45T254OOP2N

More details about the book: https://interventions.org.au/books/26?back=books

** Note: The previously advertised appearance of Gary Foley is no longer happening.
Date
Friday 1 December 2023 6:00 PM - 8:30 PM (UTC+11)
Location
Sydney Trades Hall
377/383 Sussex Street, Sydney NSW 2000