Workshop with Lee FullARTon and Catherine Parker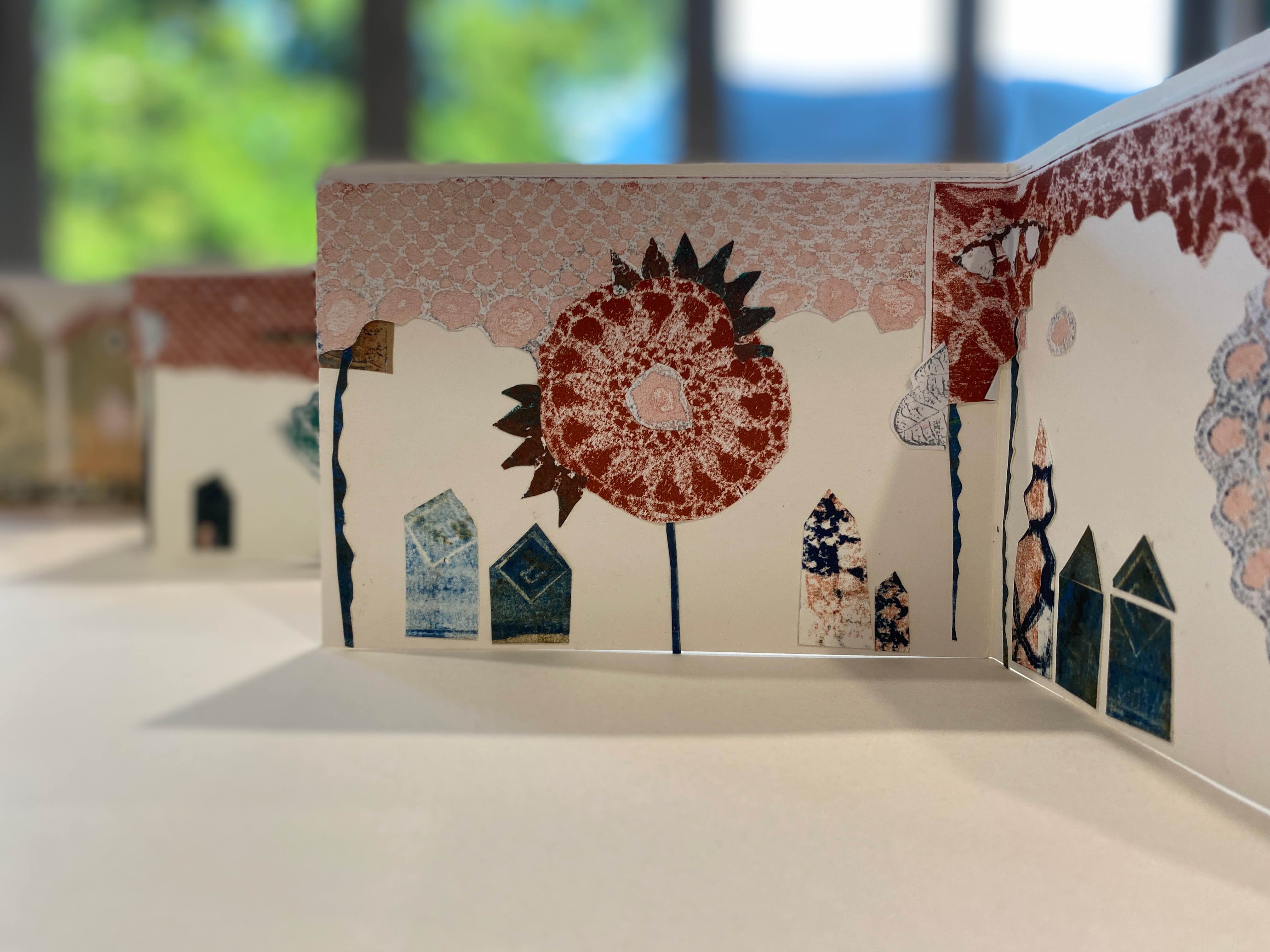 Description
Toowoomba based artist Catherine Parker and Resident Artist Lee FullARTon will engage participants in a delightful workshop, sharing their diverse practices and love of travel across India in a concertina book form using mixed media and print making. Workshop includes Lee and Catherine's backstory in connection to the creation of Mr Chippa the Woodblock Carver of Bagru as you view the exhibition. Participants will be inspired to create a work based on an adventurous travel they have undertaken. Bring along your travel story. Saturday 28 November. 10am - 12pm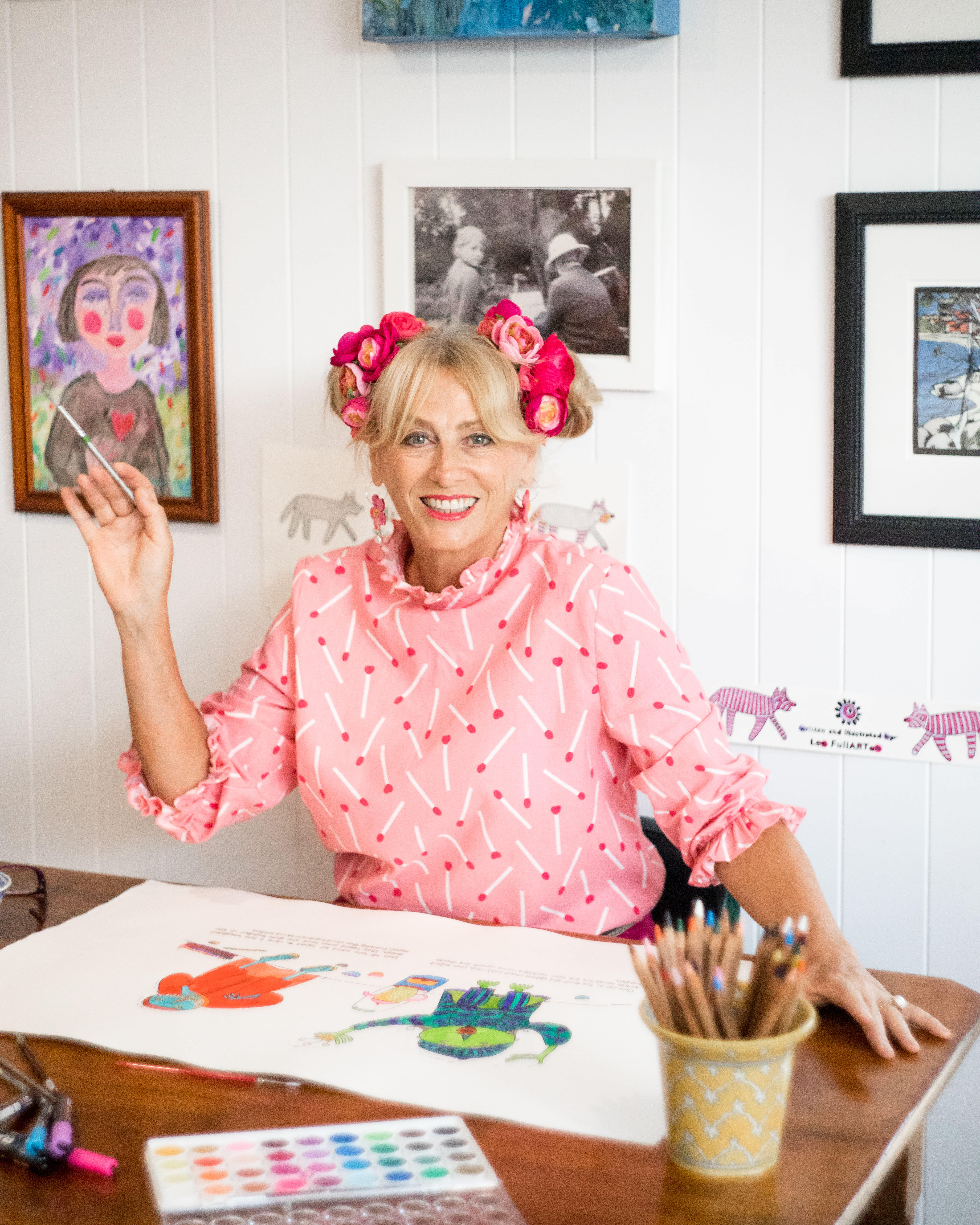 Lee FullARTon is a practicing and Teaching Artist from Queensland Australia. After graduating with a Bachelor of Arts from Queensland College of Art in 1986, she undertook postgraduate studies that combined aspects of her arts practice with art therapy and art education for children. This led to a career that, combined with her practice, is deeply connected to a commitment to making art with and for children. Since 1991 Lee has undertaken regular and extensive travels across Asia, the influences and connections are significant in her work. During her 2014 residency in India Lee found great inspiration and joy in working with the Woodblock Carvers of Bagru, a town on the outskirts of Jaipur in Rajasthan. This was the catalyst for her to create her first hand-made picture book, "Mr Chippa the Woodblock carver of Bagru". Lee has undertaken an epic journey, to and fro from India working with the woodblock artisans to have her illustrations carved as blocks and then in her home studio hand printing the blocks and stitching the pages together. Lee FullARTon's website.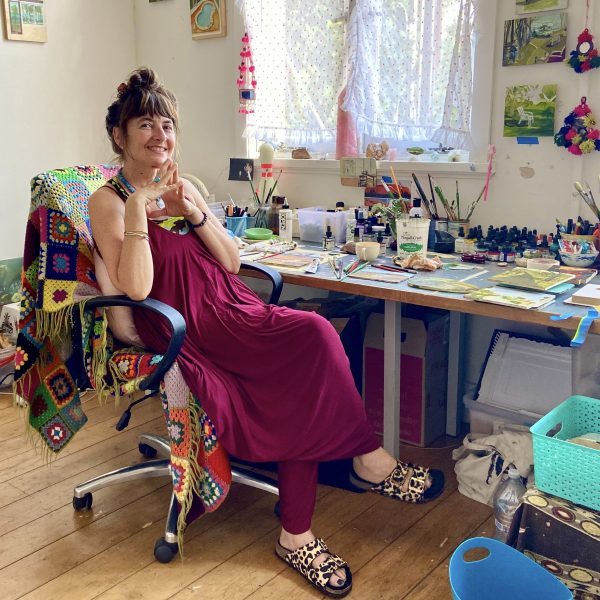 Catherine Parker is a painter/mixed media artist, educator + facilitator residing on Giabal, Jagera + Jarowair country, Toowoomba, Queensland. She divides her time between Toowoomba, Magnetic Island, Nth Queensland, where she has a winter studio and India, where she travels regularly and has done so for the last 15 years. Underpinning her work is an inherent belief in the beauty of nature and a mysterious kind of 'otherness' - where we are both the silent witness and also the 'watched' - a metaphysical presence perhaps. Although her urban and natural landscapes are essentially Australian they could also be universal.
When not in Australia, she is an avid traveller. With sketchbook in hand she makes 'on the road' works and is especially adept at constructing makeshift studios where she spends extended periods painting. Since 2018 Catherine has been working on a series of works on paper: Himalaya Project 100 based on her travels to the north Indian Himalayas. Based in Ladakh, she bunkers down during the off peak season to avoid tourists to focus on her work, overlooking the majestic Himalayan peaks and Buddhist monasteries. She is also a passionate Art educator, facilitating painting/mixed workshops for adults and senior secondary Art students. For over 10 years she has led regular Sketchbook Art and cultural immersion Programmes to India.
Date: Saturday 25 November 2023 from 10am-12pm
Cost: $25 or $20 for Book Links members (materials included)
This event is organised by Book Links Qld Inc. in collaboration with The Lighthouse Toowoomba.
Book Links is supported by the Queensland Government through Arts Queensland.

Venue
The Write Gallery
The Lighthouse Toowoomba
126 Margaret Street,
Toowoomba, Qld 4350
Contact Details:
Jenny Stubbs info@booklinks.org.au 0409 266 786