Level 1: Fun and Games with Short Form | Workshops with OTF (SOLD OUT)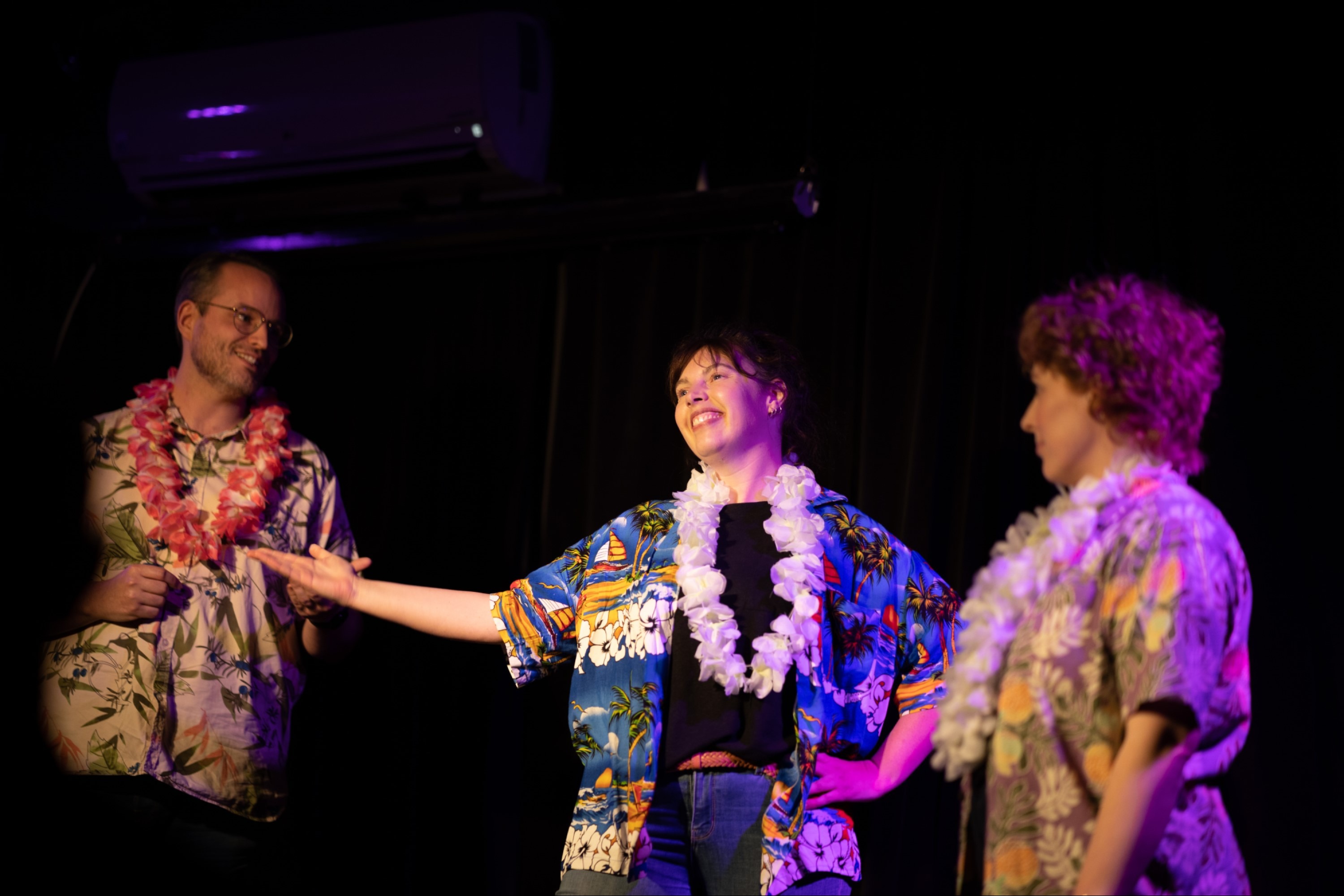 About
Short Form! It's the bread and butter of impro and what everyone first thinks of when you say "improvised comedy!".

Popularised by TV shows such as 'Whose Line Is It Anyway?' and 'Thank God You're Here', Short Form is a mix of games and sometimes short scenes that are a lot of fun for both improvisers and audiences alike!

In this seven-week course, you will master the tricks of the Short Form trade, learn the "game" within the game, and have a great time putting your improvisational skills to the test.

Book all sessions up front for a 10% discount! Just select the Full Term option (only available BEFORE the term begins)!

​​Pre-requisites: Must have completed Intro to Impro with On the Fly Impro or a similar organisation (Level 1).​
Dates
Wednesday 22 November 2023 - Wednesday 29 November 2023 (UTC+10:30)
Location
The Joinery
111 Franklin St, Adelaide SA 5000