EMBRACE KIDS - SPS Community Movie Night & Panel Discussion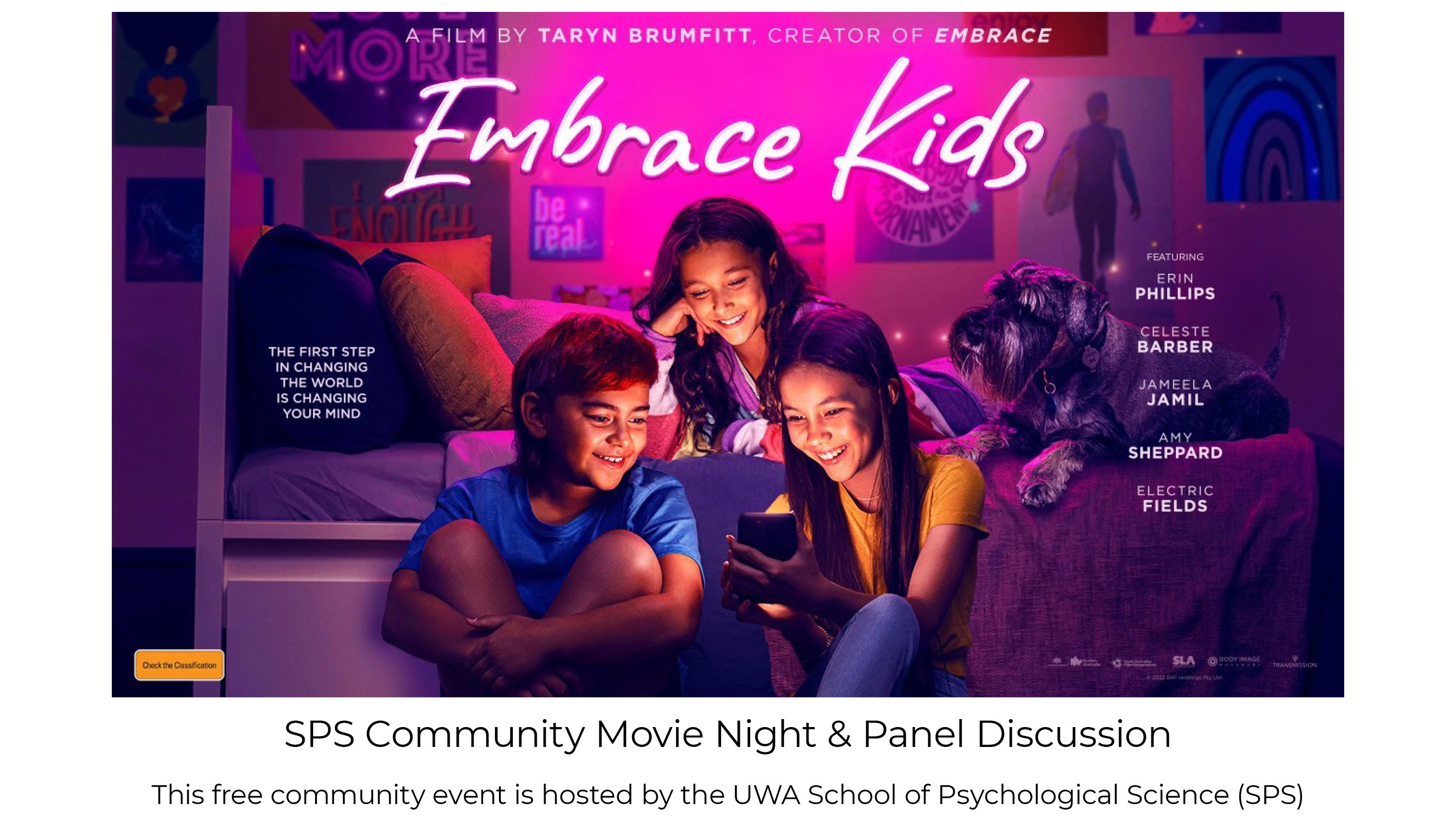 About
Filled with fun and joy, EMBRACE KIDS explores the relationship children have with their bodies and covers topics including social media, disability, gender identity, representation and diversity.

Panel:

Shannon Calvert is an independent Lived Experience specialist and has reputable experience working across several national government and non-government organisations in anadvisory capacity in complex systems, eating disorders, mental health, and palliative care specific.

Dr Laura Dondzilo is a Research Fellow at UWA's School of Psychological Science. She has carved out an innovative program of research, advancing understanding of the role of cognitive processing biases in body image and eating disturbances.

Dr Emma Dove is a clinical psychologist and a founding director of the Swan Centre - a private multidisciplinary service in WA for children,adolescents and adults with eating disorders. Emma provides clinical supervision and training to health professionals.
Location
Social Sciences Lecture Theatre, The University of Western Australia
35 Stirling Hwy, Crawley WA 6009