Rainbow Youth Group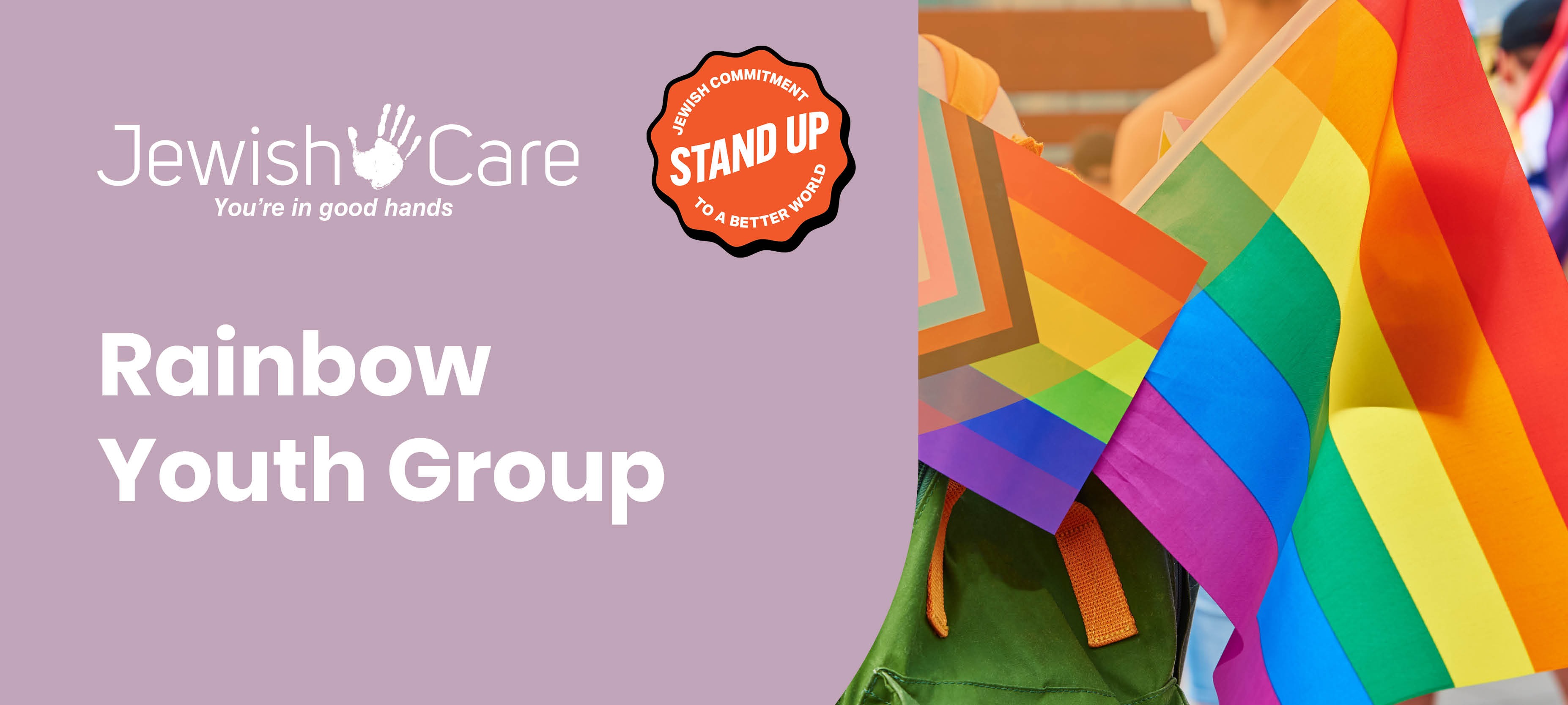 The Rainbow Youth Group is a safe, inclusive and empowering space for Jewish LGBTQIA+ youth to connect.
Running for 6 weeks with weekly catchups, this space is designed to help young people connect with peers who may share similar experiences, boost confidence, access support and resources and develop tools to be an upstander in the community.
The Rainbow Youth Group is designed and facilitated by a Jewish, LGBTQIA+ and gender diverse community leader and a qualified Social Worker. Each week will be made up of informal discussions around current topics of interest, creative activities and connecting with others; Whether you're looking for community, intersted in improving your advocacy skills or just want to listen and observe, we are here for it!
We understand that navigating Jewish and LGBTQIA+ identities can be both rewarding and challenging, and we're here to provide support, foster a sense of community and provide leadership to empower young people to become the most confident and authenitc version of themselves.
Please complete the expression of interest form below and Emily from JewishCare will contact you.
All information and communication will remain private and confidential.
Rainbow Youth Group is run in partnership between JewishCare and Stand Up: Jewish Commitment to a Better World.
Who is facilitating the group?
'Speedy Shatari (they/them) is the General Manager of Programs and Engagement at Stand Up, a Jewish social justice organisation. In addition to their current role, Speedy is the Founder of SpeedySpeaking, an empowering venture dedicated to promoting inclusivity and delivering motivational public speaking engagements. Previously, Speedy played a pivotal role in designing Australia's first LGBTQIA+ Jewish Adult Mentorship Program.'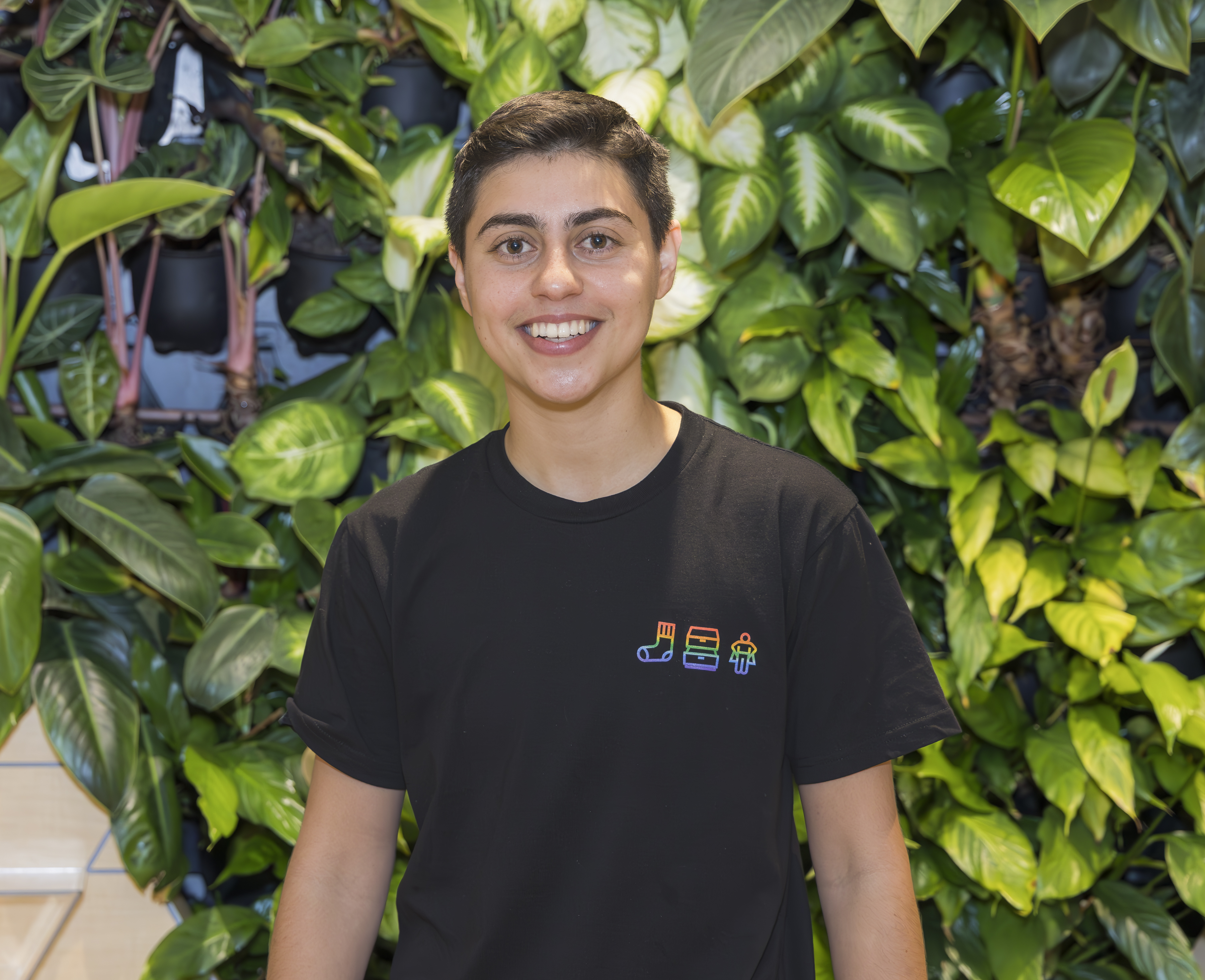 Most Common Q&A's
Question: I Feel Hesitant To Join, What Will I Get Out Of It?
Joining our Jewish LGBTQIA+ young adult group means becoming part of a community that celebrates you for who you are. Here, you'll find friendship, mentorship, acceptance, and opportunities for personal growth. We believe that when we come together, we can create a world where everyone is free to be their authentic selves, and we're excited to have you join us on this journey. In the Rainbow Youth Group, you're not just accepted; you're celebrated.
Question: How Do I Get Involved?
Getting involved is easy! Simply reach out to Emily on 0481 392 284 or e.thurgar@jewishcare.com.au
Question: Is the group confidential and safe for discussions about LGBTQIA+ and Jewish identities?
Yes, we are 100% committed to creating a confidential and safe space for all discussions related to LGBTQIA+ and Jewish identities. We understand some of our group members may not be out to their friends or family and we are conscious to maintain privacy and trust. We prioritise respect, inclusivity, and empathy, and we expect all participants to adhere to our group norms and guidelines.
Question: Is there a membership fee or cost to join?
No, there is no membership fee or cost associated with joining the group. We are committed to providing a safe and accessible space for all Jewish young adults.
Question: Do I have to attend every event, or can I choose which ones to participate in?
We understand that everyone has different schedules and interests. However, to get the most of the six weeks, we do recommend showing up to most if not all group catch-ups!
Question: Is this group affiliated with any specific Jewish background or agenda?
Nope! We are an inclusive group that welcomes individuals from all Jewish walks of life and affiliations, as well as those who may not have a specific affiliation. We welcome young people from all Jewish backgrounds (secular to ultra orthodox) and encompass the entire spectrum of LGBTQIA+ and gender diverse identities.
Question: What is the age range for young adults in this group?
Our group typically includes young people between the ages of 15 - 18 years.
Question: How can I suggest or request specific activities or topics for discussion?
We value and encourage input from potential young LGBTQIA+ attendees! You can suggest event ideas, discussion topics, or activities by contacting Emily (she/her).
Tuesday 13 February 2024 4:30 PM - 6:00 PM (UTC+11)
Location
JewishCare
3 Saber St, Woollahra New South Wales 2025